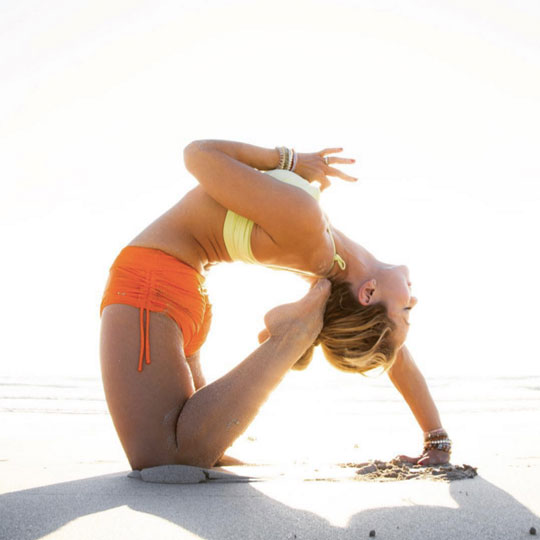 Let's stand together for a cause we believe in but don't try to take anyone down as we climb the ladder of our life.
It makes me sad when there is in-fighting in the yoga world, when we try to take each other down instead of build each other up.
I don't care what style of yoga you practice, whether you're a master of handstands or simply enjoy resting in child's pose, whether you study the Upanishads or prefer to simply feel the inner body. All that matters is that each time you get on your mat your heart grows bigger, your soul shines brighter and you are spiritually stronger.
We need solidarity in the yoga world. We are all yogis, committed to living a more peaceful life. Yoga is one. It is a spiritual path aimed at an inner experience of lasting peace.
Today's #YogiAssignment is solidarity. Let's drop the fighting, name calling and the blame game that makes us forget what is really important. We are all people whose yearning for love finds a home in the sacred spiritual practice of yoga.
Let's stand together as yogis, making the world a more peaceful place and respond with mutual respect and understanding.
~
Relephant:
~
Author: Kino MacGregor
Editor: Katarina Tavčar
Photo: Agathe Padovani/Instagram