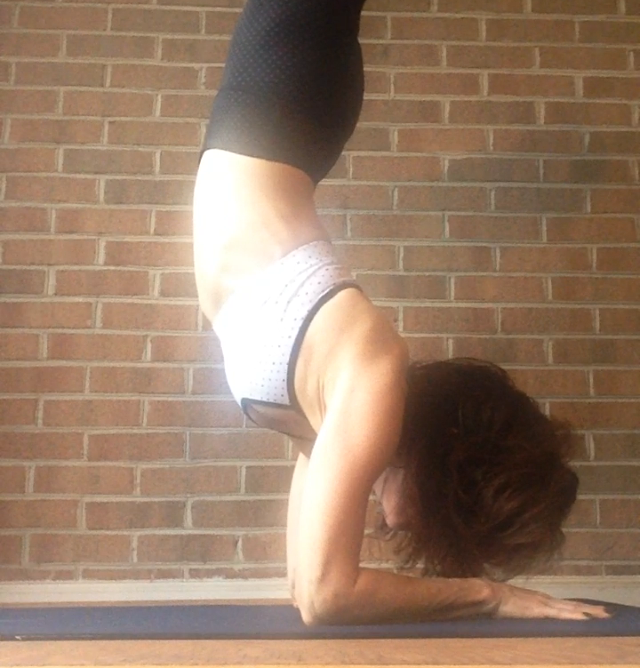 And it's a hard, and it's a hard, well it's a hard, and it's a hard. It's a hard rain's a-gonna fall. ~ A Hard Rain's A-Gonna Fall, Leon Russell
I love the rain. I love any kind of rain.
In fact, the other day after practice, the skies opened up in what I can only describe as a deluge. All the yogis hovered inside the door, waiting for the rain to let up. I wished everybody a good night and flowed right through them like a river into the ocean, eagerly heading out.
I was drenched by the time I reached my car and had to wrap myself in yoga towels for the ride home!
So when I saw that a fellow blogger had written a post titled, The Rain, I clicked on it in the same eager way as I had stepped out into that storm. I was anxious to see what she had to say about the rain.
Her piece was written during Hurricane Joaquin, an early October event that I had totally missed. I was out of town helping my son move. He was only moving 10 blocks, but I was allowed to help! This was a far cry from his earlier days in high school and college when I was relegated to his bedroom doorway whenever he was packing, where he'd be safe from any motherly interference. Only Bubbies, or grandmothers, were allowed in the room at such times, and I'd patiently watch as he and my mother would fold up his life for yet another adventure.
My son's doorway is where I learned the art of observation. It's where I learned to listen, a skill that I'd need to hone as he grew older. I'm a talker, and when your child is old enough to be living in another city, it's imperative to be a good listener in order to keep in good touch.
The most I experienced of Hurricane Joaquin was a single, rainy day, when I happily ran errands around the city in a lovely light drizzle to pick up a few things for my son's new apartment. I stopped at the street corner and lifted my face to the rain.
My son called from work to check on me. It's raining! he exclaimed, when I told him I what I was doing. You don't have to do that, Ma!  At least use my umbrella!
My fellow blogger wrote about how it had been raining for so many days that she had lost count. She wondered how it was that people could still practice in such darkness, not just in the darkness that she said was the hurricane, but also in the darkness that she said was sometimes ourselves.
"I wonder," she wrote, "what does it mean to practice yoga amidst all this, not only on a global or meteorological level, but also amidst the darkness we find sometimes written on our own hearts, be it injury, illness, or any myriad way that loss, dissonance, or hardship can move through us?"
I suppose the rain is different for everyone. For her, the unending rain seemed to conjure darker feelings that often take courage to contemplate. But maybe she is the wiser for letting them wash over her, as water is want to do. Maybe this is how she bravely turns her own face to the rain.
I've heard it said that yoga can ruin your life, and I think this might be true! But maybe it's better said that the practice is like a thunderstorm. It comes barreling into our lives but waters us well. It's an energetic force that clears away blockages. It can get dark, but there are flashes of light. And while there might be turbulence on the mat, there is always stillness and peace at its end.
The other night, I didn't know it was going to rain. I arrived at yoga, laid out my mat and practiced as the sun fell and the sky darkened. And as I moved through the poses I watched as the windows blinked, again and again, to the point where I wondered whether the outside lights needed new bulbs.
On my drive home I realized that it was lightning that I had seen from the windows. In fact, it hadn't stopped! This kind of blinking brightness is called heat lightning. It flashes without any rain, like an S.O.S. from the heavens. When I finally arrived home, I saw that my neighborhood streets were wet. As with the hurricane, I had missed the rain again.
In her article about the rain, my fellow blogger writes about facing darkness with faith and belief. In so many words she says that we move through life on a daily basis, and so it only makes sense that we move through our practice on a daily basis, too. I think she is saying that life matters, no matter the darkness, and so continuing to practice has to matter, too.
She writes:
"Every time we move our bodies through these shapes, it is so much more than the shapes themselves.… When we breathe in [and] lift our arms, it is imbued with all that we rise for, [and] when we breathe out [and] fold, [it] contains all that we bow to."
This makes sense to me, and I like how hopeful it sounds. If I listen carefully enough to what she is saying, I hear that just moving our bodies through the shapes is often all that's needed to help ourselves take care.
I think rainy days are a lot like sitting in the doorway of my son's room. They are good for making us more observant. They are good for making us better listeners. And that's all good for figuring out what really matters. And if we find it to be dark, then maybe all that matters is simply moving our bodies through the shapes of the practice.
So for this reason I practice almost every day, rain or shine. And I say to myself what my fellow blogger says in her article:
Yes to moving through the shapes and standing on my hands and opening up my hips, because that's how I participate in my life, no matter what the weather.
Relephant Favorite: 
Author: Anne Samit

Editor: Travis May

Image: Author's Own