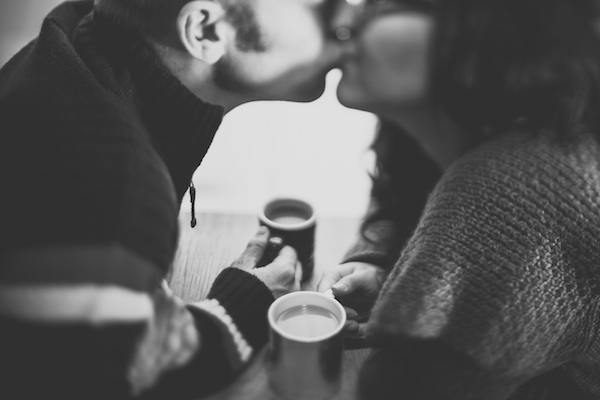 It's that time of year when the world begins to slow.
The compounded energy of summer has ebbed, and our own vigor has downgraded into lethargy.
This may affect our libidos.
If you've found that you need a little more spark than usual in the bedroom, I've compiled a playlist to help. These tracks will stimulate soon-to-be lovers without consuming the moment. Play them in the fruitful beginnings of seduction or quietly in the background during intercourse.
There's something about each song that makes a person's body feel a little more electrified and the mind a little more at ease. It's the perfect combination for love-making on a bundled up winter's night.
(As the title teases, these tracks fall under the indie genre for those individuals thus musically inclined.)
So, here are 9 tracks of grooving sensuality that will spice up any date night for which you and your partner will not be disappointed.
"Fall in Love" ~ Barcelona
I heard this song over a loudspeaker and immediately scribbled down the lyrics to find it again.
I'm so glad I did.
This song is the epitome of surrender under seduction—foreplay comes mind when listening to this track. It's sensual and beautiful and definitely worth the listen.
"Crystalised" ~ The XX
The XX has an element of arousal to their music—perhaps it's the female and male vocalist pairing.
Whatever the reason, the XX are sexy. Any of their songs would do well on this playlist, but Crystalised is one of my favorites.
(Especially because the song ends with both artists singing "go slow." Meow.)
"On My Mind" ~ Ellie Goulding
This song has been making the rounds on the radio – for good reason, too, in my opinion. The synopsis of the track is Ellie admitting to an unwelcome desire. Nothing sparks arousal like an illicit attraction, and this song is no exception. Even if this doesn't make the cut for your sexy time playlist, it's still an incredibly erotic song that may just catch your ear.
"Midnight on the Run" ~ Boombox
One of my friends once told me that Boombox was their go-to music when bringing a girl home. At the time, I found this hilarious, but after listening to them once more – I have to agree with him. These tunes are languorous, smooth, and filled with eroticism. Bonus, "Midnight on the Run" plays for 10 minutes 1 second, which is an opportune amount of time to get things going without having to fiddle with the music.
"Latch" ~ Disclosure feat. Sam Smith
This song had to make it on the list: it screams sex…the lyrics, the music video and Sam Smith's arousing intonation.
Lover, the song repeats at interval, I'm latching on to you. Isn't that what we inherently think when we are making love? That this person somehow has you in their grasp and will forever have an imprint of your soul attached to them? That's what I take away when listening to this song and it's why this song was a must-have on this playlist.
"Paris-Seychelles" ~ Julian Doré
The song is in French, so it is bound to be sexy. Luckily, the chorus is in English, so even for those who do not speak nor understand French can enjoy this song. The chorus goes "I need you soooo. I won't let you goooo," which from Julian Doré's sultry voice is truly enticing and hypnotic. One doesn't need to know the rest of the lyrics to become entranced by this track.
"Sleepyhead" ~ Passion Pit
It's been almost 8 years since this song was released, which means it's time for a revival. Did everyone forget how amazing this song is? How sexy? I certainly did. Thankfully, I rediscovered it a couple weeks ago, and fell head over heels for it all over again. Although not outwardly sexually oriented, it has an erotic element. Give it a listen—your body will respond to the rhythm.
"Indian Summer" ~ Jai Wolf
It must be my intense fantasy of an Indian prince taking me on the marble floors of his palace that made me fall for this song. It's a slower number, but it has a sweet sensuality to it. A little electronic and a little exotic—this song needs to make its way to your sexy-time playlist.
"Take Me Home" ~ Cash Cash feat. Bebe Rexha
If one compared this playlist to intercourse, then this song would be the climax. Don't you just want to scream out, "Take me home!" to that stud at the bar or your ex-lover during a chance meeting?
This song embodies those urges.
Encourage your impulses, and play this song during your next sexual encounter. You won't regret it.
Relephant: 
Author: Brittany Ann Bandemer
Editor: Renée Picard
Image: Nathan Walker at Unsplash