Note: elephantjournal.com received many of these review items for free, in return for a guarantee that we would review said offering. That said, we say what we want—good and bad, happy and sad.
I've recently taken a holiday gift-giving vow: I will not buy someone stuff they don't need (or particularly want) just for the sake of wrapping it up with a pretty bow and handing them the obligatory gift.
We want to get people gifts because we care, right? Because we want to show our love and appreciation for their presence in our lives? Handing them a pair of mass-produced fuzzy socks probably does not convey that message.
The gifts we give should be full of care and appreciation, too. That's why we've created this guide: it's full of eco-friendly, responsibly made products from small to mid-sized businesses we feel good about.
These items are as good for the world as they are for everyday use, and there's something here for everyone in your life:
For the on-the-go coffee guru:
Klean Kanteen Water Bottles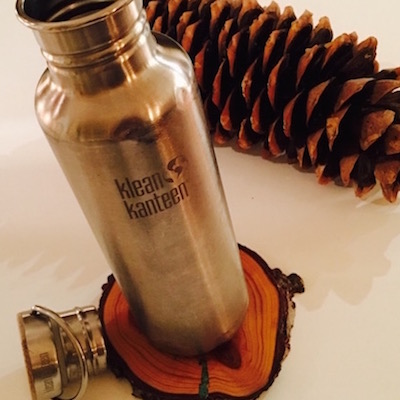 Why we love them: 
The Reflect stainless steel water bottle has been my go-to water bottle (and occasionally wine cooler—hey, Klean Kanteen even claims that their 27 ounce Classic was made to fit a bottle of wine!) for several years now. A sustainably-harvested bamboo shield adorns the top of the water bottle, adding some serious modernist points for ecofashion elitists. The top metal swing hook makes it easy to carry, especially convenient if you're juggling a dog leash and groceries, it can easily hook around your pinkie. It's no trouble to wash, is durable (I've dropped this more than a few times and it's still going strong) and is leak-proof (a food-grade silicon rings guards the inside lid to create a seal between the two parts—no plastic!).
Only problem?

Klean Kanteen is, unfortunately, made in China in order to bring to market products at an affordable price point. They suggest they have representatives in China who visit the factories regularly—ensuring products are made with respect for the environment and in respect to fair labor wages and working conditions.
Where to get them: kleankanteen.com
JOCO To-Go Mugs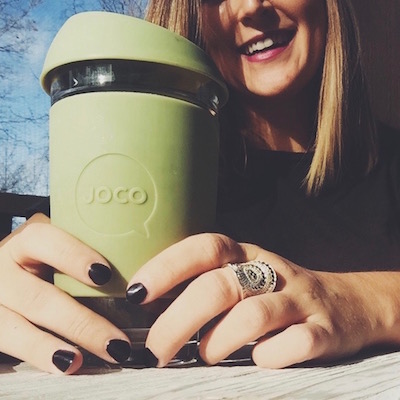 Why we love them:
I like my coffee to have two qualities: strong, and good lookin'.  JOCO cups guarantee the latter is always true. These glass cups are simple and sleek, and come in three different barista certified sizes, and a whole mess of delicious color options. They are BPA, lead, and cadmium free, so you can feel good about what you're (not) drinking out of. The lids are designed to avoid splashing, and have what is oh-so-appropriately deemed a "nose-dome," so there is ample room to sip without a collision.
Give the gift of JOCO and know that whoever's getting it will enjoy their coffee more than ever before, and look good doing it.
Where to get them: jococups.com
Glass Dharma Straws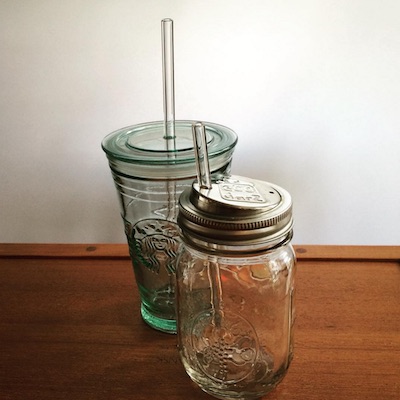 Why we love them:
I don't know why, but I can't get enough of these straws. Okay, I do know why—because they're glass straws that make every drink look elegant and snazzy, they have an adorable carrying case so I can take them with me everywhere I go, and I never have to use a plastic straw again.
These babies are made from borosilicate glass, the safest and strongest glass commercially available, so they are dishwasher and microwave safe. They come in a variety of different lengths and widths so you can fit them in your favorite to-go cup or suck up a thick smoothie without it getting stuck.
This tiny change can make a world a difference, and for the aunt/sister/father who always has a drink in hand, they make a perfect stocking stuffer.
Where to get them: elephant market 
For the eco-fashionista:
GUNAS Vegan Purses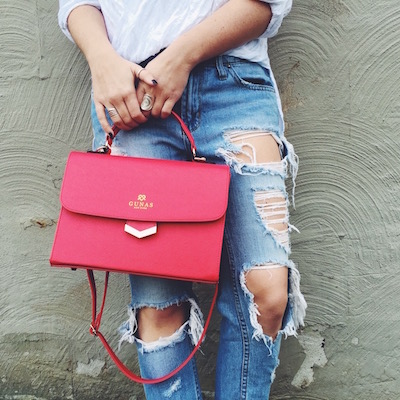 Why we love them: 
Vegan leather is hard to pull off—unless you're GUNAS. The entire brand is cruelty-free and made by artisans and small-scale ethical manufacturers from countries such as India, South Korea, Mexico, Brazil and Hong Kong.
The Red Flamingo bag, pictured above, is a beautiful, textured saffiano faux leather with gold hardware and an adjustable strap. Inside, there is plenty of room for a phone, large wallet, and any makeup (or, in my case, snack) essentials. I loved the simplicity and structure mixed with the bold color here—it's a statement bag that will stand the test of time, and that's a hard combination to achieve.
Give the gift of GUNAS to the fashion-lover of your family, and rest easy knowing that not a single furry friend was harmed in the process.
Where to get them: elephant market
Soko Jewelry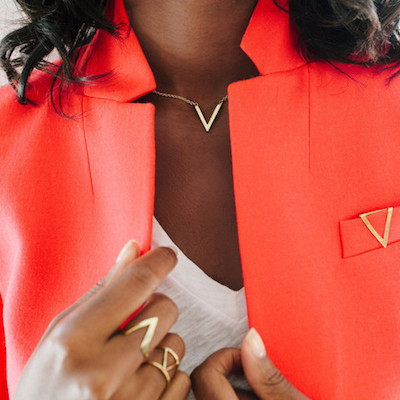 Why we love it:
Soko jewelry is handmade in Kenya by (predominately) female artisans, and they donate 20% of every purchase to Pencils of Promise, a foundation that helps build schools in Ghana. Their designs are simple and elegant, making these pieces the one jewelry selection you really don't have to second guess—you'd have to try to find a piece not to like.
The collection featured above is made from natural and recycled brass, are incredibly high quality, and the perfect combination of delicate and edgy.
Where to get it: elephant market
For the yogi:
Haven Collective Yoga Clothes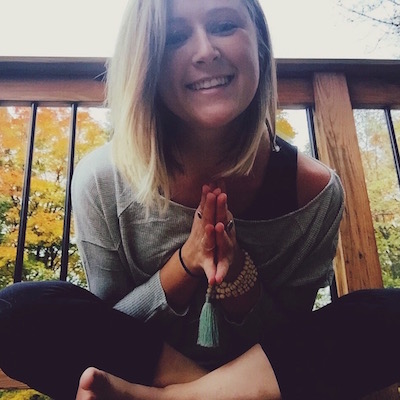 Why we love it:
I recently dubbed Haven Collective my yoga clothes soul mate, and for good reason. This line of clothes is perfect for the yogi (or comfort-obsessed non-yogi) who is looking for a wardrobe that transitions from class to street flawlessly. They are high quality, high class, and they sell sizes 0-22, which is (unfortunately) pretty unheard of in the yoga world.
With a neutral palette and universally flattering shapes, any piece from Haven Collective will be a hit.
Where to get it: elephant market
Bali Malas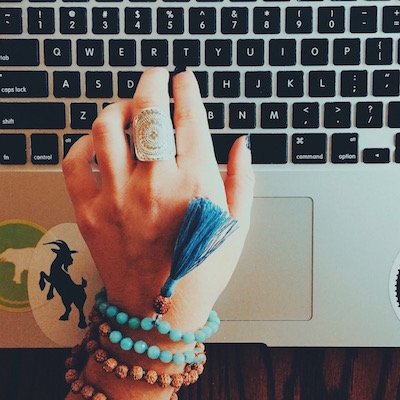 Why we love them: 
There's something magical about all malas, but Bali Malas just might take the magical cake. Their sustainably harvested rudraksha seeds are handcrafted Bali by fair-trade workers who receive living wages and profit shares. All of the seeds are blessed before leaving the island and making their way to you, and are complemented by a variety of stones, each with their own unique healing attributes.
Malas are trendy right now, which makes them a great gift to give, but with Bali Malas, you'll also be giving the gift of sacred authenticity.
Where to get them: elephant market
For the little one:
The Consol Solar Jar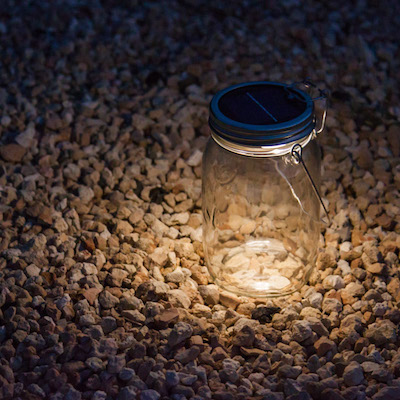 Why we love them:
Okay—adults might like this one too.
The Consol Solar Jar is made in South Africa, and was originally developed for people in areas with no electricity. They are still hand made there, and create jobs for men and women in the Alexandra and Soweto townships.
The Solar Jar has a solar lid that soaks up the rays and puts them right into the jar. They are easy to charge and have a small magnet at the top that just needs to be flipped down to turn on. The most fun part? Put something inside, and watch it glow! They make a great nightlight or camping accessory for kids, but they also look beautiful as a centerpiece or decorative light.
Take advantage of Solar Jar's technology and experience first hand the power of the sun, and the reward of the saving energy.
Where to get them: elephant market
Secrets of the World Audio Books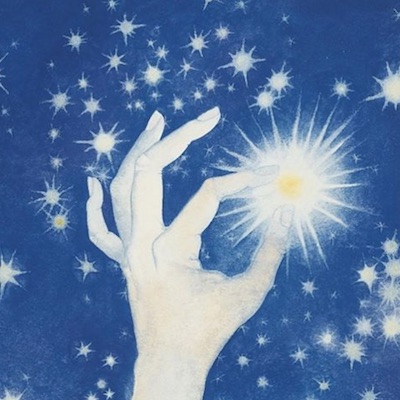 Why we love them:
First and foremost, we love that these are audiobooks. We've recently come across some disturbing facts about book publishing here at elephant, and buying new books really isn't something we should do…ever. So, yay for audio!
The stories are the real reason we love this set, though. Each series is about a different culture, and each of the narrators is a storyteller from that culture. Each story within the series is short enough for a kiddo to hold interest, and is filled with music and questions and the captivating voice of the storyteller.
Secrets of the World is one of the most special gifts I can think of to give a child—it will expose them to cultures and stories in a way that's fun, accessible, and a little bit magic.
Where to get them: secretsoftheworld.co
For the bookworm:
A Gently Used Book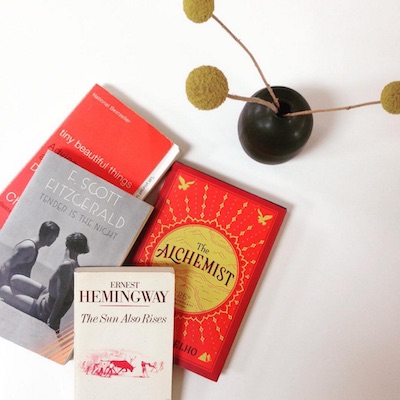 Why we love them: 
There's something particularly lovely about the mystery of a used book—Who read it first? Will there be love note tucked between the pages? Why did they underline that sentence that's also my favorite sentence and where can I meet this person?
Plus, like I mentioned above, new books are really not something you want to invest in too frequently. Find something tucked away on a top shelf, write a note in the front cover, and give a gift packed with history and meaning.
Where to get them: Your local used-book store!
An elephant subscription!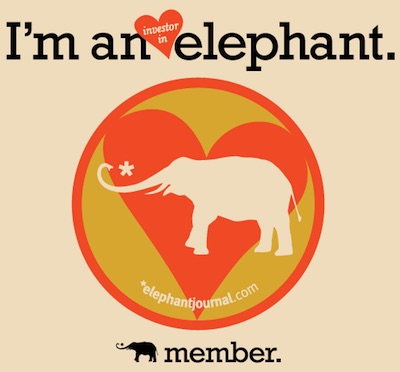 Why we love it:
Okay, it might seem like we're tooting our own horn a bit, here. But! It's our writers that make elephant the mindful, diverse, thought-provoking community that it is, and our writers are who you're getting access to with an elephant subscription.
Give the gift of elephant, spread the mindful life, and support indie media, all for about $1/month.
Where to get it: elephant shop
And, a few ideas in the form of non-gifts:
> Donate to your favorite charity in someone's name.

> Look into carbon offsets to lessen the impact of holiday (and leisure) travel

> Fulfill the lifelong dream of anyone who's ever seen A Walk to Remember and name a star after them.
Happy gifting, eles!
Photo: Flickr