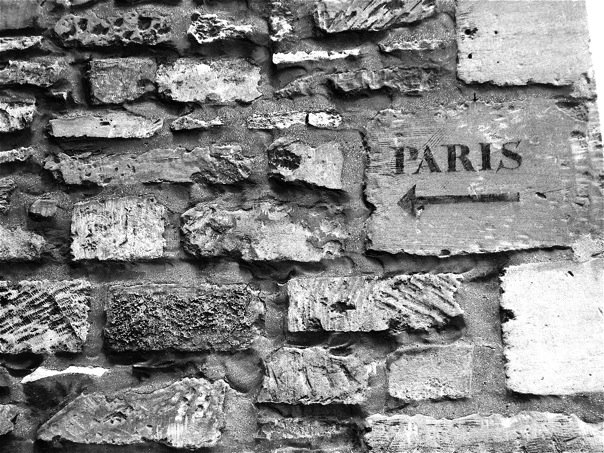 "How do you pick up the threads of an old life? How do you go on, when in your heart you begin to understand there is no going back. There are some things that time can not mend. Some hurts that go too deep…that have taken hold."  ~ J.R.R. Tolkien
Oh, Paris, my heart weeps for you.
The deep scars on my heart still feel the pain of the wounds that caused them, and I feel your pain today. I mourn with you all.
I recall your streets, your sounds and your smells, the wonder you inspired in me as I freely roamed your beautiful city years ago. I felt safe there. I felt free. The City of Love was always a magical place for me.
And sadly, now we share an even deeper bond, one I wish we didn't share.
I felt free at home once too, in New Jersey, just across the river from Manhattan, until that day 14 years ago. That day on September 11, 2001 when my heart was brutally wounded as I watched my beloved city under attack. People in America like to say "never forget" every year on the anniversary, as though I could forget.
Words don't express how much I empathize with you today, Paris.
Sometimes I would like to forget that day in New York. The terror, the insecurity, the panic, the not-knowing, the fear that more attacks were coming, the challenge of waiting all day to hear if loved ones were safe, and then the aftermath of watching the thick smoke linger for days as we banded together. As the body count rose, and we just waited, not knowing. It was a horrific few days, and I then understood what life was like for thousands of people around the world every day.
The sirens didn't stop, and my roommate cried for hours waiting to hear from her Dad. I just sort of sat, robbed of all security and innocence. Robbed of all belief that life was safe. But the shock wears off eventually. And the wounds never fully heal.
The beauty of humanity comes out after a tragedy, and I remember that too. I remember how proud I was of my dear New York City and state of New Jersey in those days following. How beautiful it was to see everyone pulling together and supporting one another. Nothing else mattered for awhile. We could've been The City of Love, and lets face it, New York has never been that.
In moments like this, I feel my humanness and I struggle. I feel so powerless and so weak. I cry for you Paris, as I still cry for my New York, 14 years later. I send prayers and love and light to France, and I wish I could break my human bonds and comfort you in this time.
Your pain today hits home for me. It rips open every wound I have from that day 14 years ago. Tolkien was right, some hurts do go too deep to fully heal, some things go too deeply to mend, and today I feel that. My tears are your tears today Paris, as yours are mine. Today we are one in solidarity, no borders, no divide.
If nothing else, know that the world mourns with you.
It was beautiful to see the spirit of your beautiful country come out today, as you pulled together in this dark hour. I wish with all my heart that it had been for different reasons. Once more, in the face of tragedy, the warm flame of my faith and love for humanity was fanned and my heart flame burned a little brighter, fueled by your tenacity and humanity.
I offer you light and hope Paris, I give you all that I have inside from my own heart and experiences. The shadow may always linger, but the sun will shine again. Knowing your long history, no one knows that better than you. The City of Love will always prevail.
Viva La France!
Relephant Favorite:
~
Author: Lindsay Carricarte
Editor: Travis May
Photo: Author's Own