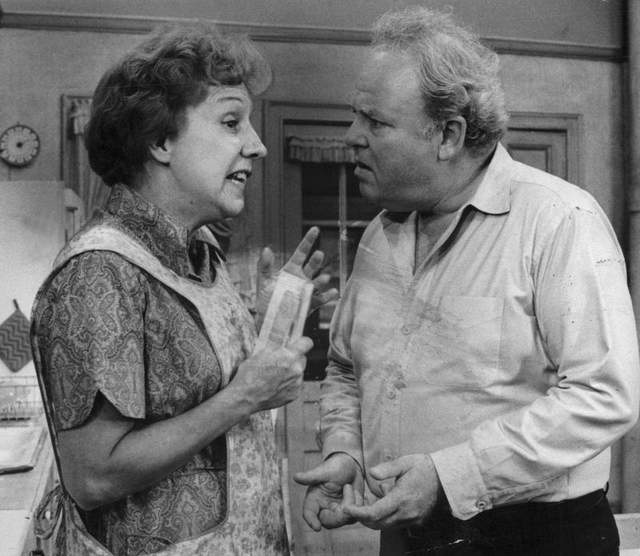 My daughter gave me a picture of my mom and dad for my 74th birthday. She saw me admiring it on the table next to her sofa over the holidays and thought that I would enjoy having it.
"Where do you think they are in that picture?" she asked when I opened the package and we looked at it together.
I could tell from the geraniums on the fence that it was the house in California. The house with the swimming pool they'd put in. The house they'd bought that my mother had bitterly told me was the one my father was finally making enough money for them to be living the way they should.
There they sat in the picture right next to the swimming pool, my mother with her newly dyed blond hair done up in the puffy helmet style of Jackie O and my father sitting behind her, both of them smiling at…at what?
I had to give the picture back to my daughter. I couldn't put it away inside a dark cupboard where I couldn't see it—that didn't feel right—and I also couldn't look at it.
It made me too sad.
"Why sad, mom?" my daughter asked me. But my daughter hadn't lived behind the façade of the two people smiling at the camera—I had.
"Look at grandma, she looks so pretty and so happy," she said.
Funny how my daughter could look at my mother and say she looked pretty and happy and how I could look at her and see a woman who was scared to death that she might lose the swimming pool and the house that she thought she finally "should" have. I looked and saw her movie-star handsome husband sitting behind her with his shirt off holding a cigarette in the Hollywood way that he always did looking like underneath his smile he didn't have a clue as to how he was going to keep all those swimming pool/mortgage payment balls in the air.
In the end they lost the house.
They filed bankruptcy and moved to—where? Orange County? Or maybe it was Phoenix. I'm not sure. I couldn't even keep track of how many times they moved while I lived with them, let alone while I wasn't living with them.
So, I gave the picture back to my daughter. It reminded me of instability and of grownups being afraid and of my mother saying she was sick of "living with the wolf at the door" and of my father "just being friendly" with the next door neighbor's wife and of turning over my babysitting money and of never ever wanting a swimming pool but always, always wanting parents who were stable and happy and who loved each other.
That was the thing that made me the saddest. That was the thing that I didn't have that I needed.
Not a fancy house or a fancy car or a swimming pool, but a life with two people who loved each other and didn't fight with each other and didn't blame each other for everything.
Rosalind Sedacca, in an extremely insightful essay she wrote on divorce for Huffington Post, says:
"…[in a loveless marriage] there is no positive role model for children to see how marriage can and should be lived."
Years later, I would be talking to another of one of my grown daughters about the marriage of a young woman I knew.
"She and her husband live together in the same house, but they don't speak." I explained this to my daughter, telling her that my friend said it was in the child's best interest that they do it that way instead of getting divorced.
"Your friend and her husband are robbing their child of living with happy parents," my daughter said without a second's hesitation.
I had never thought of it that way. I had never thought that when two unhappy people "stay together for the children," they aren't giving the children something, they are instead robbing the children of something. They are robbing them of a living a life filled with happy parents.
Not having that role modeling in my own life, even all these 70-some years later is still a challenge for me. I grew up not knowing what love looked like, not seeing it demonstrated and not feeling it. The words were used, but the behaviors and actions didn't match the words and I ended up not trusting the words.
As Sedacca says:
"Happiness, harmony, cooperation, respect and joy are all absent when parents are emotionally divorced while still living together. Children feel it, are confused by it and too often blame themselves for their parents' unhappiness.…they grow up anxious and guilt-ridden, experiencing little peace in childhood."
I can only imagine what the picture that my daughter tried to give me for my birthday would look like to me if I knew the two people in it were happy with each other and loved being together instead of looking like they were frozen in a prison of their own making.
If that were the case, I would have kept the picture, put it by my desk and every time I looked at it, would have felt, instead of deep sadness, a sense of shared joy and happiness.
Perhaps I would have felt even a sense that their love was real, real enough to let myself dive deep into it, just like that swimming pool they'd worked so hard to own.
Divorce wasn't an option for my parents. They separated once but it was harder for them to live without their dysfunction than to live with it so they came back together. Based on my own experience, I concur with Sedacca when she says that the ideal is for parents to get the professional assistance they need to learn how to "positively reconnect and renew their commitment to the marriage."
If not, however, and the children are being "raised in a war zone or in the silence and apathy of a dead marriage," divorce, if it is child centered and done without blame, can be the way to a healthier and happier future for all.
Relephant Read:
~
Author: Carmelene Siani
Editor: Travis May
Image: Screen Shot