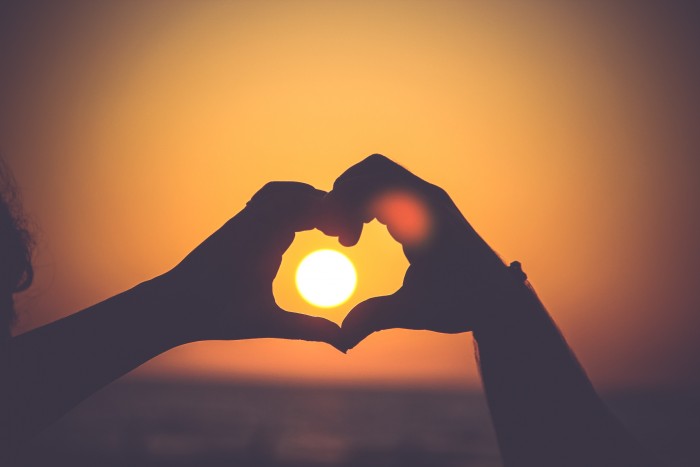 Rumi was a 13th century Persian poet, Islamic Dervish and Sufi Mystic. He is known for his poetry imbued in seeking, truth and love.
The story goes that Rumi came across a wandering holy man named Shams who later became his spiritual mentor, companion and inspiration. They shared a deep and intimate connection, which later turned into the unfortunate death of Shams by Rumi's son.
Rumi fell into a deep state of grief and gradually out of that pain, outpoured nearly 70,000 verses of poetry. The following poems are Rumi reminiscing and longing for this Beloved he saw in Shams:
1. "Lovers don't finally meet somewhere. They're in each other all the time."
2. "I once had a thousand desires. But in my one desire to know you—all else melted away."
3. "This is how I would die into the love I have for you: as pieces of cloud dissolve in sunlight."
4. "When I am with you, we stay up all night. When you're not here, I can't go to sleep. Praise God for those two insomnias, and the difference between them."
5. "You'll never find me. For I have been with you, from the beginning of me."
6. "Love is the bridge between you and everything."
7. "If light is in your heart, you will find your way home."
8. "A thousand half-loves must be forsaken to take one whole heart home."
9. "Patience is not sitting and waiting, it is foreseeing. It is looking at the night and seeing the day. Lovers are patient and know that the moon needs time to become full."
10. "There is a subtle truth: whatever you love you are."
11. "Be drunk in love. Since love is everything that exists."
12. "Close your eyes. Fall in love. Stay there."
13. "Your task is not to seek for love, but merely to seek and find all the barriers within yourself you have built against it."
14. "I will whisper secrets in your ear, just nod and be silent."
15. "Love said to me, there is nothing that is not me. Be silent."
16. "I am yours. Don't give myself back to me."
17. "I will be waiting here, for your silence to break, for your soul to shake, for your love to wake."
18. "Love rests on on foundation. It is an endless ocean, with no beginning or end."
19. "At a distance you only see my light…come closer and know that I am you."
20. "The only lasting beauty is the beauty of the heart."
21. Goodbyes are only for those who love with their eyes. Because for those who love with heart and soul there is no such thing as separation."
22. "Set your life on fire. Seek those who fan your flames."
23. "In your light I learn how to love."
24. "Love is the whole thing. We are only the pieces."
25. "If I love myself, I love you. If I love you, I love myself."
The quest for love keeps our seeking alive, we cannot live without it. Love is the very thread of our existence; it is the invisible force that drives us—all we need to do is embrace it.
It is the essence of who we are—so we might as well embrace it.
Author: Sarvasmarana Ma Nithya
Editor:  Travis May