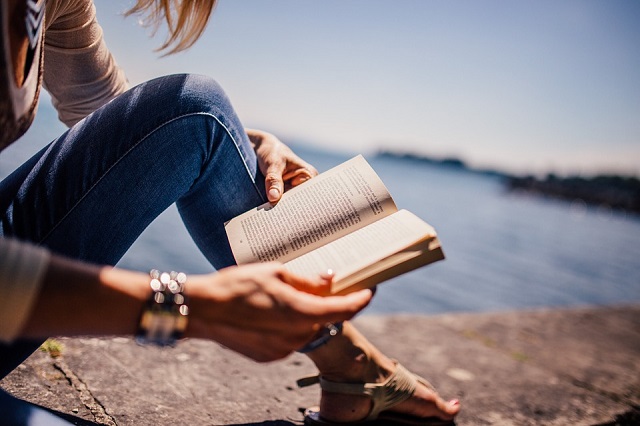 "The strongest actions for a woman are to love herself, be herself and shine amongst those who never believed she could." ~ Author Unknown
.
So you want to unleash your inner wild woman?
While growing up, we women never attend a class on how to love ourselves or how to shine like the magnificent f*ckin' queens that we are.
That is why it is up to us to help one another become the beautiful goddess that we were all born to be.
Because regardless of where you are in your life right now—you have magnificence breathing and pulsing inside of you, just waiting for the moment when you'll decide to let it loose upon the world.
It's not easy to awaken— it's not a one step process.
If anything, it's more like the cha-cha—a few step forward and then a few steps back—but progress none the less.
I have received numerous inquiries, asking about my personal reading list from women all over this beautiful planet who are searching for more.
The thing is that we are all unique, so what helped achieve my own higher level of awareness may not do the same for you.
That is a unique formula that you will have to experiment with, in order to find what works for you.
That being said, there are some amazing pieces of literature which can help inspire even the drowsiest of goddesses that sleep within us.
Above all, have faith in yourselves, and never doubt what your intuition is directing you towards.
The most sacred and beautiful aspect of a woman is her heart—so follow it, my beautiful wild woman, and see how amazing life can be when you let yourself bloom as only you can.
Blessings and love to each one of you, on your journey to become a wild woman.
Together we can change the world.
~
Listed in no particular order:
Women who run with the wolves: Myths and stories of the wild woman archetype, Ph.D. Clarissa Pinkole Estes
Succulent Wild Woman, Sark
Wild Feminine: Finding power, spirit and joy in the female body, Tami Lynn Kent
Succulent Wild Love: Six powerful habits for feeling more loved more often, Sark and John Waddell
Wild Women, Wild Voices: Writing from your authentic wildness, Jude Reeves
Warrior Goddess Training: Become the woman you were meant to be, HeatherAsh Amara
Goddesses: Mysteries of the Feminine Divine, Joseph Campbell and Safron Elsabeth Rossi
Untame Yourself: Reconnect to the lost art, power and freedom of being a woman, Elizabeth DiAlto
The Divine Feminine Fire: Creativity and your yearning to express yourself, Teri Degler
The Alchemist, Paolo Coelho
Warrior of the Light: A manual, Paolo Coelho
When Things Fall Apart: Heart advice for difficult times, Pema Chodron
Living beautifully with uncertainty and change, Pema Chodron
Taking the Leap: Freeing ourselves from old habits and fears, Pema Chodron
The opening of the lotus, Lama Sherab Gyaltsen Amipa
On beauty and being just, Elaine Scarry
I know why the cage bird sings, Maya Angelou
Eat, Pray, Love, Elizabeth Gilbert
Five Wishes, Gay Hendricks
The Prophet, Kahlil Gibran
Love & Misadventure, Lang Leav
Tiny beautiful things, Cheryl Strayed
In accompaniment to this list of amazing books, I would also suggest gifting yourself a beautiful journal that you can write your uncensored thoughts and feelings in, in regards to what you are reading—and also what you are experiencing in your life. I also would suggest an adult coloring book and a beautiful pack of new colored pencils—one of my favorite is Art for Mindfulness: Landscapes by Joe Bright.
"Wild moon woman you were not made to be tamed. You are an earthquake shaking loose everything that is not soul. Shake Woman, Shake." ~ Elyse Morgan
.
Author: Kate Rose
Editor: Yoli Ramazzina
Photo: Pixabay