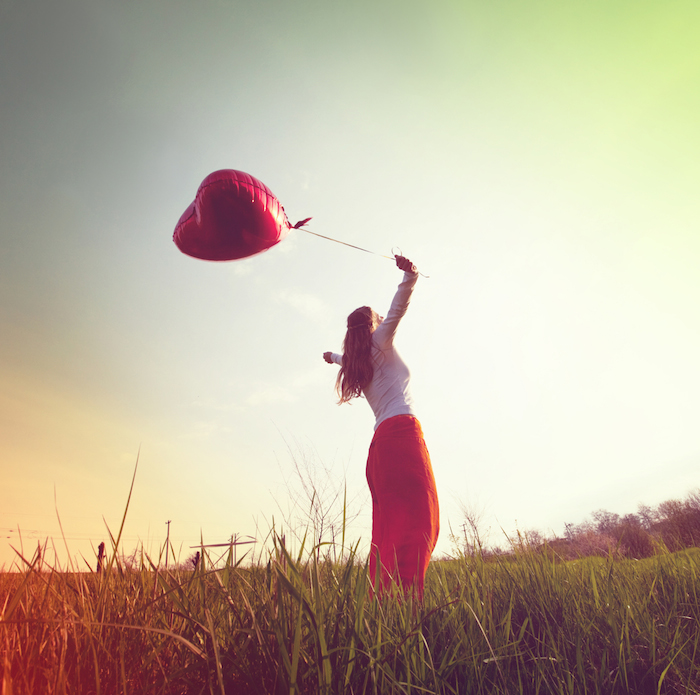 I used to do a lot of self-hating.
I dated the wrong guys, ate bad food, never worked out, and continually told myself I wasn't good enough.
Whether it was abusing my body with food (regularly-occurring midnight fast food runs), negative self-talk (I wish I was taller, I wish my thighs were slimmer) or staying in unfulfilling relationships, I found every opportunity to hate myself.
I did this for years, until I landed my first job as a graphic designer for a well-known publishing house. Going to work each day made me feel valued and being around others who saw my worth helped me to see my own worth.
While employed there, my manager at the time was studying to be a health coach. She had clear skin, was upbeat and had tons of energy.
I longed to be more like her.
So I started asking questions and she opened me up to a whole new world. Before her, I never knew what kale or quinoa were. I didn't know how food and lifestyle could play such a huge role in my health. Most importantly, I didn't know that by eating healthier and moving my body, I would start to be grateful for it and look past my flaws.
From that time, I made a promise to stop hating myself, and start appreciating myself—here's how:
I changed my mindset.
I used to feed myself a diet of negativity—with critical words and phrases that kept me stuck. I consistently pointed out my flaws, obsessed over my cellulite, and was incredibly hard on myself for not being more successful at my age.
Flipping those negative thoughts into positive ones was a huge part of learning how to appreciate myself—including demonstrating real gratitude toward my body.
I incorporated and prioritized more self-care activities.
I started to realize how important self-care was and prioritized it just like I would any other appointment on my calendar. Some self-care activities included: soaking in a warm bath, writing in a journal, getting a massage and taking a yoga class.
Not only are these activities I enjoy, they are also fantastic stress reducers.
I started to move my body in new ways. 
I used to think I had to spend hours at the gym. But I learned that any sort of movement is beneficial to your physical, mental and emotional health. Moving your body relieves stress, helps you achieve a healthy weight, and instantly improves your overall mood. Some ways I like to get movement into my day are: yoga, pilates, strength training, cycling, jumping on a mini trampoline, or something as simple as walking.
I set better boundaries.
I never knew how to ask for what I needed specifically in relationships. It not only caused me to be resentful of my partners, but it was unfair to expect them to know what I needed in order to be a good partner. I learned that people aren't mind-readers and by not speaking up, telling them what I wanted or needed in the relationship, I was doing them a disservice and myself. When I started feeling more comfortable asking for what I need, my relationships improved ten-fold.
I ate clean food.
As a health coach, I help women see the value in eating good food. But it wasn't always that way. Years ago, I ate processed food, candy, frozen meals, fast food, and anything that contributed to my self sabotage. When I decided to change my life, I started eating whole foods, like vegetables, fruit, lean protein, and healthy fats. I realized the better I ate, the better I felt.
Through loving myself, I changed my life. How can you incorporate some of these tips to increase your own self love?
Author: Claudia Petrilli
Editor: Renée Picard
Image: via the author, purchased at Dollar Photo Club