Kirtan is a devotional practice originating from India where devotees chant mantras from the Bhagavad-Gita with the accompaniment of music.
As a deeply spiritual practice, the experience can lead you closer to the divine and leave you in a state of ananda, or bliss.
After several sessions of Kirtan at Mahadevi Ashram on Lake Attitlan, Guatemala, I began to notice the physical difference in my peers after practicing; I asked to photograph the results and I am ever thankful for their participation.
The photos on the left are as the devotees entered the ashram, the photos on the right are after two hours of chanting and sacred ceremonial cocoa.
Sara: (Pictured above)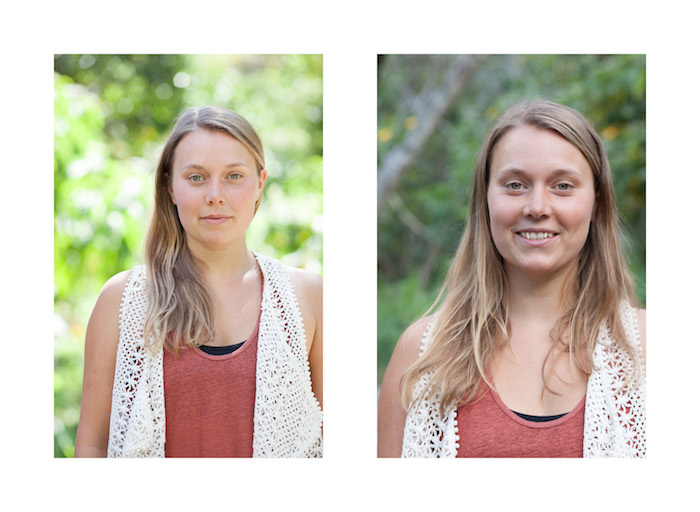 ~
Rinee: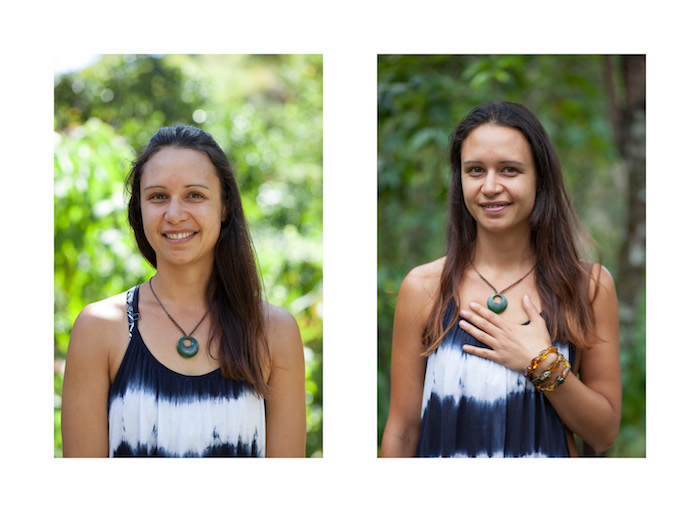 ~
Megan: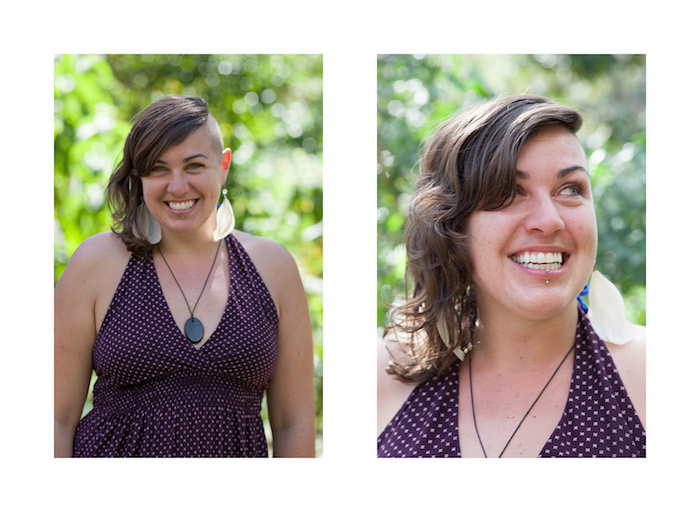 ~
Linds: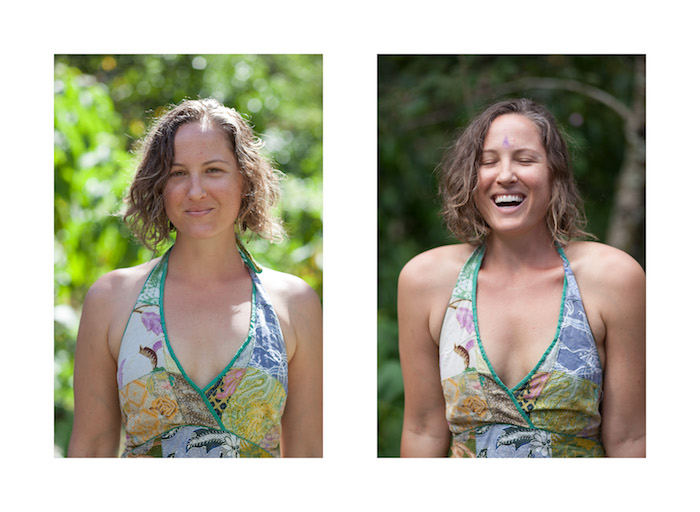 ~
Jurrian: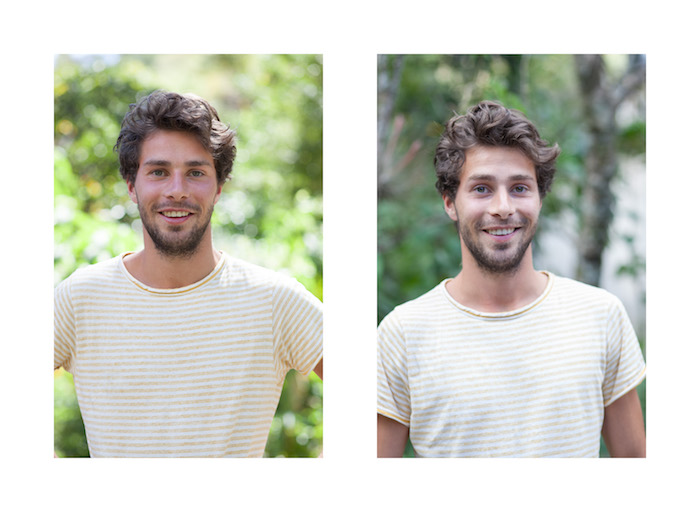 ~
Joris: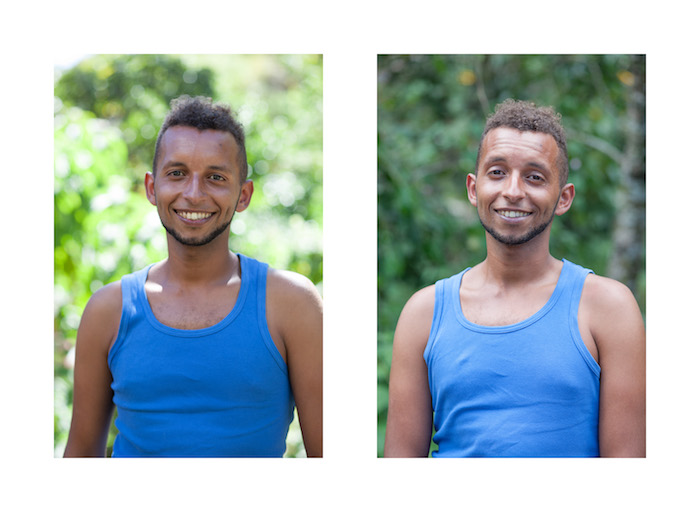 ~
Helena: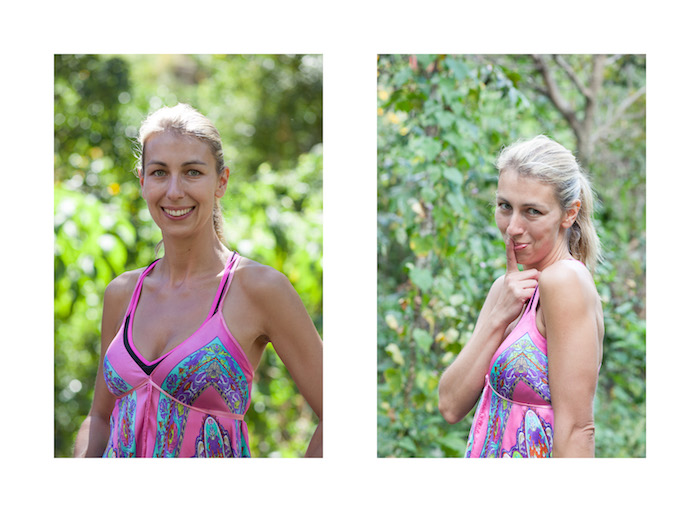 ~
Danny: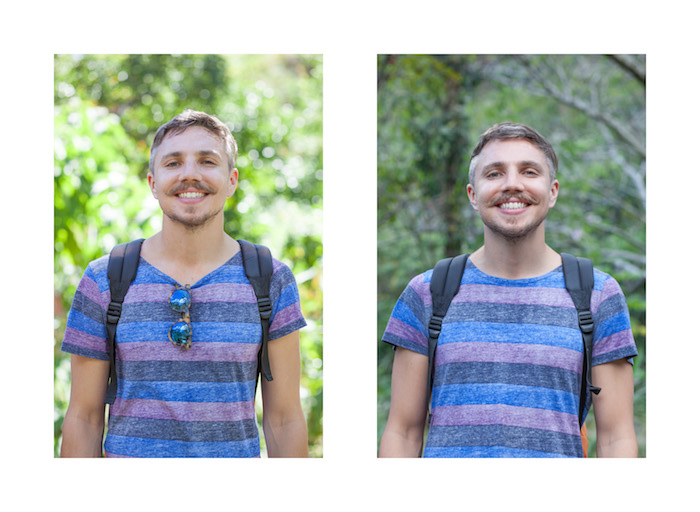 ~
Daniela: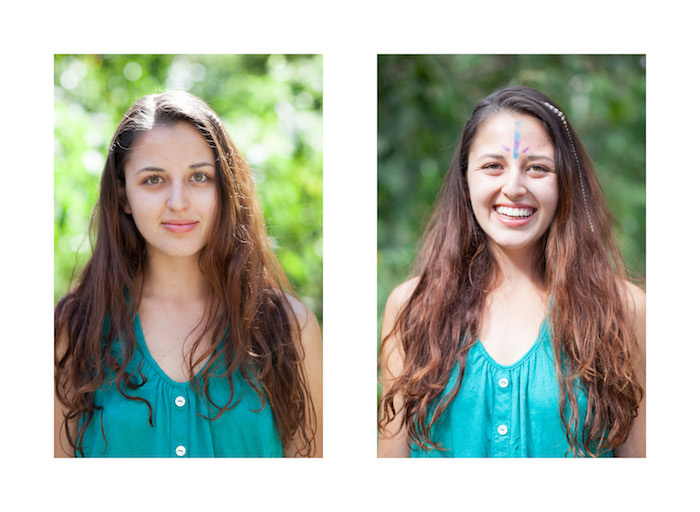 ~
Chris: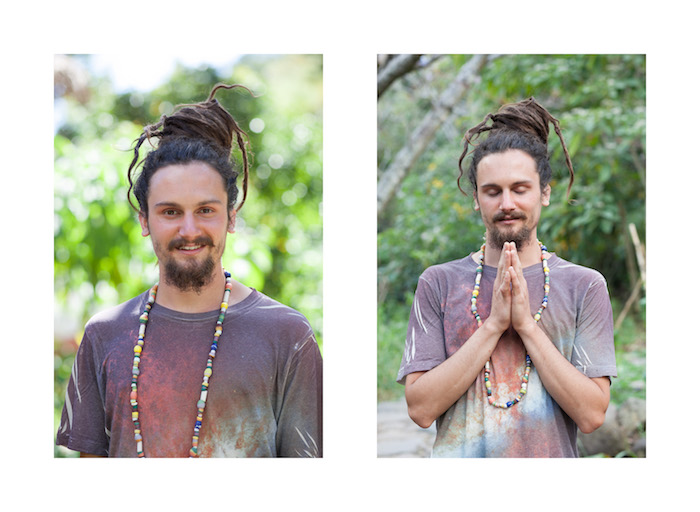 ~
Byron:
~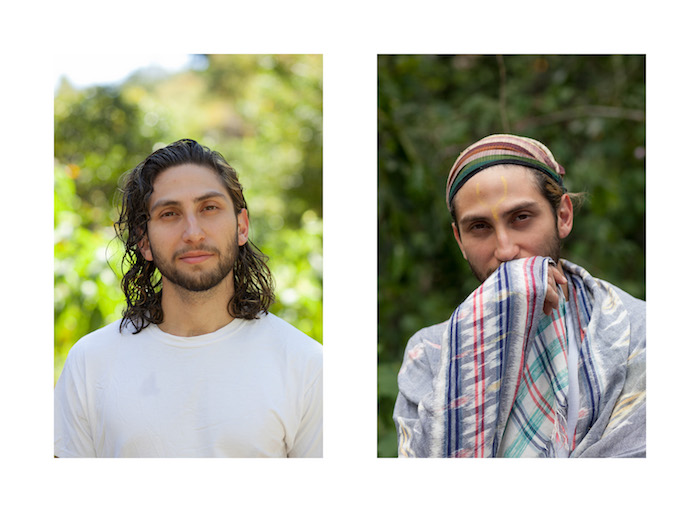 ~
Author: Annmarie Kent
Editor: Travis May
Image: Courtesy of Author