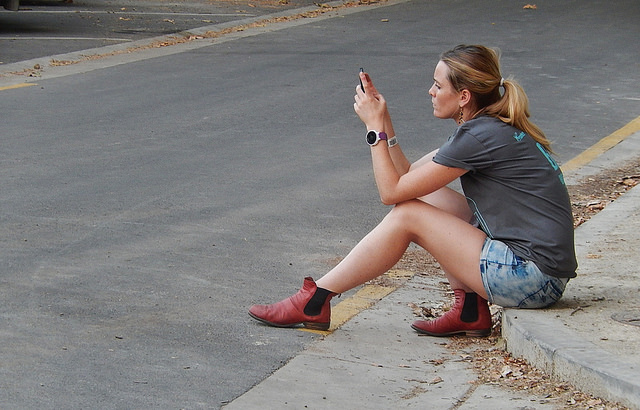 I met em' all. From pilots to pro baseball players and doctors, actors and army guys to oil tycoons and financiers; I tried to avoid my industry and also ended up with some who didn't know the definition of industry.
Over the course of a little more than a year and a little over 5,000 miles— from South Florida to Texas and up and down the West Coast, including Canada— I garnered dozens and dozens of stories.
But, for now, I'll start with a list— a list focusing on the not-so-lovely encounters. Here's what I learned from meeting more than 100 guys on a little dating app called Tinder:
1. Banter gets old. Very old.
2. You laugh, a lot…and rarely cry.
3. Always talk on the phone before meeting in person— unless you don't mind men who sound like women.
4. Never go upstairs for "Lebanese coffee."
5. Some guys just like to fight,  even ones who write award winning novels — about peace in the Middle East.
6. Guys will do almost anything for sex.
7. Guys will say almost anything for sex.
8. Guys will go to yoga class with you — for sex.
9. Avoid dinner dates — even if it's free — because it's grossly inefficient. Coffee or smoothies are much less risky — and better for your skin.
10. Some guys really think their British or Spanish accent makes them the greatest thing since crumpets and Pan con Queso.
11. Never ever ever assume a guy will call or text you when he says he will. Ever.
12. The definition of boyfriend is relative: many matches have filled various boyfriend roles— and without even knowing it!
13. You can make the greatest connections with the greatest guy and they will still be capable of doing the most outrageous things.
14. Block guys instead of unmatching immediately after exchanging contact info; this will show you are independent and don't play games.
15. Don't put pictures that are already online on Tinder— this is for your own privacy and safety.
16. Don't make Tinder your only option.
17. There is a whole other level of boring that I never knew existed.
18. You survive.
19. Somehow the world manages to be smaller than you think but also bigger than you think.
20. The purpose of Tinder isn't always to find the one, nor on first try; it's not always about happiness either. It's about learning. It's about creating meaningful life moments. Thus it's about the journey.
I hope through my experience you are able to learn something too. As you may have realized, sometimes it's more important to take something away from a date than to have a second one; any date you learn from is a good date.
~
Mindful Market Offering:
~
Bonus: The Dharma of Tinder:
~
Author: Ali Sun Blair
Editor: Travis May
Image: Flickr/Martinak15