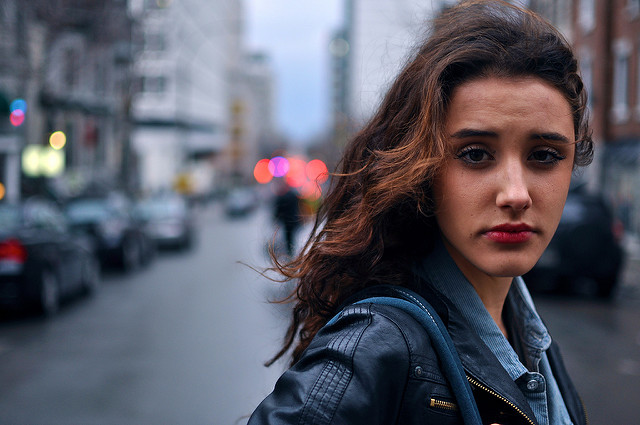 My parents moved into their current home in a small, suburban town in Pennsylvania when I was born and I lived there until I was 18.
I'm now a recent college graduate and it was time for a change. So, I accepted a job in Cincinnati, Ohio, knowing my life was going to turn upside down. Cincinnati isn't the most glamorous place, but I felt I would fit in well and I was determined to take in everything the city had to offer.
I was a bundle of mixed emotions, but I was ready to leave home. If you're thinking about moving to a new city for a job, school, or just to be spontaneous, here's what you should know:
1. Give Yourself Time to Adjust
When I first moved, it was incredibly overwhelming. I was expecting it to be pretty easy, but even with my family and friends supporting me I wasn't sure if I was ready to live on my own. A new city won't instantly be perfect overnight. Give yourself time to adjust emotionally and mentally to your new home.
2. You Will Make Friends—Be patient
I have always been shy and I was terrified that I wouldn't make any new friends. Luckily, I have a roommate who is extremely friendly and was nice enough to show me around the city and introduce me to her friends. She only moved to Cincinnati a month before I did, so it's nice to have that in common. Try reaching out to new roommates, family, local groups, Meetup, or other social apps. Socializing and adjusting to a new home is easier with support and common interests.
3. Develop a Routine
I moved into my apartment three weeks before I began my job in order to have time to see the city without worrying about work. After a week or so, I went a little stir-crazy! My roommates would leave for the day and I would sit down to watch Netflix. While that's nice, I wanted to do more. I started spending more time with my roommates at night when they got home from work or I'd go to the gym to keep myself active. Once my job began, I realized I would be working full-time, so I'd have a set routine most days of the week. I think I prefer the busyness and anticipation that comes with a routine more than having nothing to do.
4. Take Every Opportunity
I have recently met a group of people who have invited me to a variety of new things including Zumba, yoga, brunch, movie night—you name it! I'm so grateful for them. If you're not sure about trying something new, try it anyway! We all deserve to have some fun in between all of the stress. I regret skipping out on activities just because I didn't feel like going. You will be happy that you pushed yourself.
5. Try Something You Would Have Never Thought of Doing
For me, this happened to be acro yoga—where you and a partner mix yoga poses with acrobatics. This was completely out of my comfort zone! I have only done yoga a handful of times in my life and I honestly thought I was going to hate it. My roommate encouraged me to go, so eventually I tried it. This was the best decision I could have made. Not only have I found a new way to be more active, it has also given me more opportunities to socialize.
The moral of my story is to push yourself out of your comfort zone and see what you can do.
I had a rough start in Cincinnati, but I wouldn't change it for anything. If you're contemplating moving to a new city for any reason—do it! And, if in the end you realize it's not for you, you can still say that you experienced it. I encourage you to push yourself to try new things that you wouldn't normally try.
A whole new world of opportunities will open up for you when you're least expecting it.
Relephant: 
Author: Emily Shain 
Image: Andréa Portilla/Flickr 
Apprentice Editor: Molly Murphy; Editor: Travis May