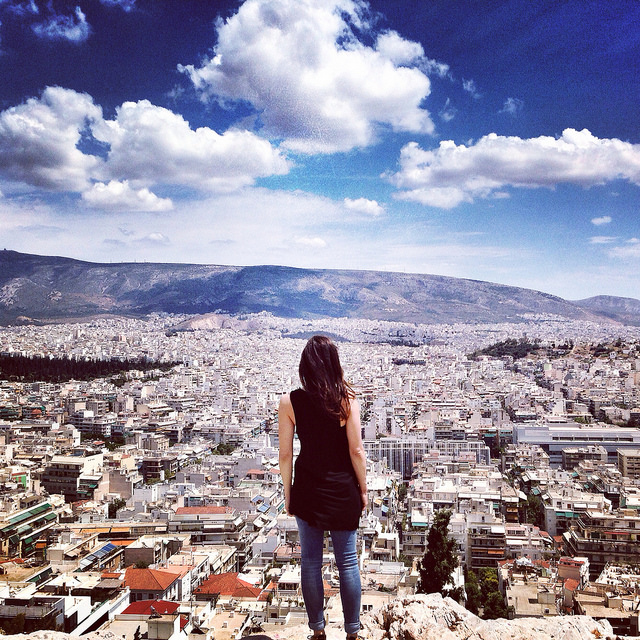 She is a raw, restless, reckless soul defined by the philosophy in her bones and she terrifies those with no fire in their eyes.
Always on the edge, she fearlessly loves too hard, too much, too intensely and she never expects a thing in return from the shattered, empty, fragile glass hearts she gracefully pours herself into.
She refuses to give up or give in. A believer in having it all, she takes risks, never regrets, never forgets, but always forgives, releases and surrenders, sprinkling the splintered remains of heartache's shards far behind her.
Her unfolding leaves onlookers breathlessly envious as they watch her take no hostages, threatening the stability of rulebooks and the status quo with her hunger for an immortal, untamable wild freedom.
She never reveals her war wounds. Not because she is afraid of judgment or because she concerns herself with the loneliness that arises when others don't understand the insanity she has felt in the struggles she has been through.
She just continues, moving through, healing moment by moment, knowing that her patience, her waiting, her relentless, resilient search will one day lead her to a tranquil haven where her scars will be soothed and colorfully blended to create a masterpiece with others who have bravely fought and gallantly survived the rage of similar battles.
She is not for everyone. A complex, curious, unchained paradox of a creature, she encapsulates clusters of vulnerability and madness that mysteriously and unapologetically shakes delicate fibers leaving the poets, wanderers, thinkers and dreamers of the world silent and spellbound.
When you look into her enchanting eyes you will read fascinating tales in a unique, mysterious, ancient language, telling stories of the passion and tormenting pain she discovered dazzling under midnight's charm in glittering faraway galaxies.
A thunderous, determined, precious force of exquisite invincible nature, she has never belonged or found home. Her unpredictable heart roams, leaving traces of smoldering love all over the universe and she willingly offers fragments of hope to the impressionable stars, sea and sand, but she never feels the need to be claimed by man or land.
She is a feeling, fleeting, rebellious unstoppable existence of a woman who has an unquestioned faith that the destined arduous path that has led her across testing, unchartered mountaintops was written with deliberate intent by the gods above. They know of her impervious strength and that nothing and no one will cause her destruction or damage that she cannot endure and entirely recover from, so they observe her as she travels, sending signs and synchronicities to reassure. She learns. Absorbs. She takes everything that is delivered and knows that every injury received is an opportunity to stretch and a potion that helps her grow a little more.
She lives for the rare, tender connection that is found when souls sense and recognize one another long before bodies are witnessed or words have been spoken. Of all the things in the world, she wishes to explore the crevices of open genuine, sensitive hearts and she searches for missing pieces in the enigmatic minds that hold the sacred secrets that the world has not yet dared to reveal.
A descendant of witches and warriors, she seeks out adventure and has always found the wide, open road an intoxicating, addictive magnet that draws her in with dangerous ease.
Although she has a piercing innocence about her, she is not to be underestimated. While she may look naïve and as though she is falling apart she is held together by gravity's steady, strong hands and her cascading impulsive emotions are adored and entirely cherished by the powerfully chaotic push and pull of the majestic wise old moon.
With an incurable yearning to meet the strange, dark, but beautiful versions of brokenness that violent storms have left behind, she effortlessly walks through wildfire to remind the lost, forgotten, eccentric ones not to fade out but to venture and trust that there is more out there than their imaginations are able to conjure up and witness.
She is part wolf, part lioness with no trace of human, and although she has empty pockets that are aching voids crucifying her ribcage, she carries the weight of the world's suffering with stunning defiance, unfaltering care and a smile that causes Vikings to fall to their knees in awe. She is reborn daily and no one has yet or ever will understand how intricately her mind has been wired. A gentleness brightly burning, echoing through the desolate parts of this hardened world.
~
Author: Alex Myles

Images: Flickr/sixtwelve
Editor: Travis May