We have to find love for both of our selves.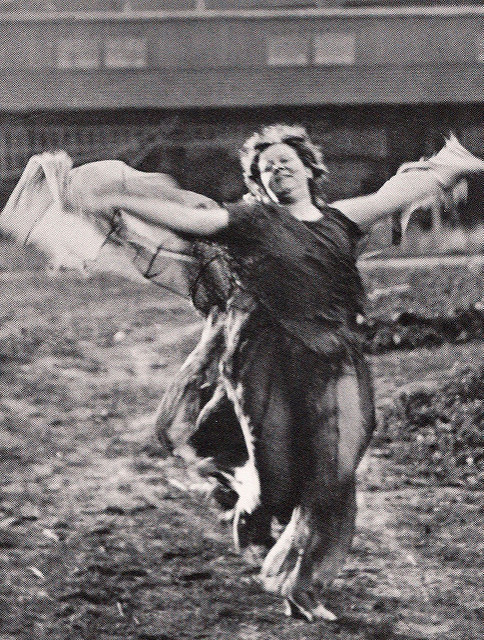 It was a quiet, easy-going Saturday morning.
As I sipped on coffee and listened to a TED talk given by one of my favorite human beings, Brené Brown, I felt empowered, inspired and grounded.
Then, I opened my laptop.
The first thing I saw on my Pinterest home page was "How to Fake a Hot Body" with a caption of "When diet and exercise aren't cutting it."
The article suggested investing in shapewear—you know, the spandex that forcefully squeezes our bodies into a cage.
Forget about enjoying the evening because we can barely breathe or move with ease—beauty is pain right?
It was encouraged that we stick our tongues to the roof of our mouths when we smile to "avoid the dreaded double-chin."
So let's not be happy and smile and be ourselves. Let's not embrace the beautiful moment that we're in, where we are, or who we're with—let's focus on whether our f*cking tongue is on the roof of our mouths because #priorities.
Contouring our makeup will also help us "do some real life Photoshop" on our faces. And spray tanning is important, because "a subtle glow makes a world of difference when it comes to faking a better body."
Ouch.
At the time I read this, the blog post was shared 1,934 times. One thousand nine hundred thirty-four women believed this advice enough to share it, while thousands of other women—including myself—read the entire article or at least the title.
And here is the message we all received: we are not enough.
I adopted this mindset when I was 13 years old because of similar articles. As a result, I have suffered from multiple eating disorders, paralyzing perfectionism and one toxic relationship after another because of my struggle to believe that I am worthy as I am.
I have remained small. I have played it safe.
And there are so many other women who are not stepping out of their comfort zones, taking risks or living lives that are in alignment with their truest selves because of a false belief that they are not enough.
As a result, there are so many ideas, creations and displays of goodness that the world is not receiving.
Instead of penning that novel, there's a woman spending hours at the gym, investing hundreds of dollars on beauty products and services, and devoting all of her time and energy to her physical appearance.
Instead of attending a dinner party and savoring the ambience, the delicious food and the conversation between friends and new acquaintances, there's a woman distracted by the worry of whether or not her arms/legs/butt/stomach look unflattering in the dress she's wearing.
I know this, because I've been this woman a thousand times.
I'm still figuring things out, and I believe I always will be, but I've learned that it boils down to two things: self-love and vulnerability.
Everything begins and ends with self-love. If I don't enjoy or appreciate or respect myself, I become a slave to attachment and all of the things that I'm seeking to validate me.
There's no freedom. There's no growth. There's no life.
Self-love plants the seed of authenticity, then it nourishes and prunes our lives along the way, so we can show up in the world in the way we are each uniquely meant to.
I always refer to this quote by David Whyte as a guide on my self-love journey: "Anything or anyone that does not bring you alive is too small for you."
The practice of self-love is different for everyone. Ask yourself what you need, find what works for you and watch the magic unfold in your life.
If I have a bad day I may take a bath, take a nap, or take a drive. I allow myself time to rest, and pamper myself if I need a pick-me-up.
Running and yoga bring me back to myself, and make me feel strong and powerful. I exercise because it connects me to my body and gives me energy.
My kitchen is filled with fresh fruits and vegetables. I eat nourishing foods because they support my health and wellbeing.
Red lipstick is my cosmetic staple. I enjoy wearing makeup because it makes my features shine.
I am currently building a Parisian capsule wardrobe (thank you Pinterest).  I wear clothes that honor my shape and give expression to my personality—no spandex required, ever.
I journal regularly and I share a secret Facebook page with my sister because I have learned the importance of having a space to release all of my emotions. Instead of burying the thoughts and feelings that hurt me and cause me pain, I name them, reflect on them and learn from them.
I have invited, embraced and released different friendships and relationships in my life. Each person has been my teacher and I am grateful for those lessons, but some were not meant to stay, and I've learned that that's okay. I understand the importance of surrounding myself closely with people who value, support and love me unconditionally.
Brené Brown said in her book, Daring Greatly, that "vulnerability is the birthplace of love, belonging, joy, courage, empathy, and creativity. It is the source of hope, empathy, accountability, and authenticity. If we want greater clarity in our purpose or deeper and more meaningful spiritual lives, vulnerability is the path."
We all have something to contribute, we all have a story that will connect with and benefit others, and we all have different passions that drive us to improve the world we live in.
These things cannot happen without vulnerability.
Write. Paint. Pick up a new hobby. Start an organization. Walk away from an unhealthy relationship. Travel. Go back to school. Sing. Tell someone you love them. Open a business. Volunteer. Move.
By practicing these scary, liberating, gut-wrenching, beautiful things called self-love and vulnerability, we bloom into the exquisite masterpieces that we are.
Because the world needs us.
Because the world needs you.
Author: Brianna Miller
Image: K. Kendall/Flickr
Editor: Nicole Cameron
Maitri: