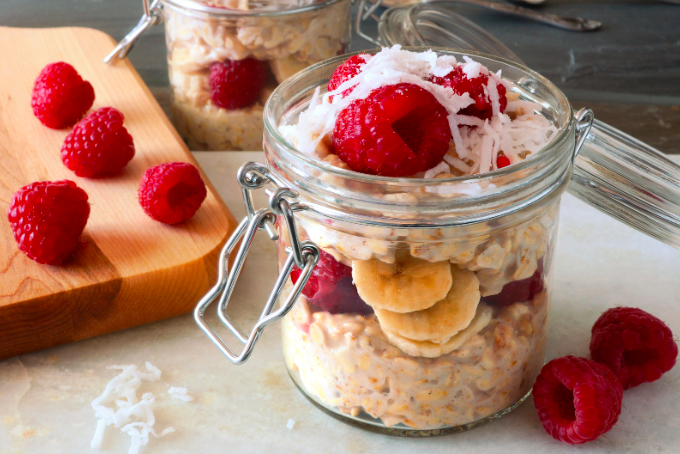 Skip the oats, skip the gluten, keep all the goodness!
Before realizing I was gluten-intolerant, I ate oats for breakfast every day for about eight years straight. I loved it! But it was ruining my body and my well-being.
Finally accepting my intolerance eight years ago, I embarked on an intense dietary research journey (I'm still on it) and discovered the benefits of a plant-based, fruit-centric diet.
My family and I love to eat fruit for breakfast and snacks, but sometimes we want a little variety. Something a bit heavier, more grounding and more filling. This is my favorite recipe to have on hand for those times.
It's honestly perfect for any time of day. I'll eat it for an afternoon snack, dessert or even dinner. Of course, it's delicious for breakfast, too.
Nutritious, gluten-free and vegan, and could not be simpler to make—here's my gluten-free granola with vegan mylk!
Simple Granola Ingredients:
2 cup buckwheat
20 Medjool dates
1 tablespoon of Peanut Butter
2 cups of dried Coconut
2 teaspoon Cinnamon powder
1 teaspoon of Vanilla powder
Simple Mylk Ingredients:
2 Medjool dates (ideally pre-soaked for 20 minutes or more)
1 banana
1 cup water
1 teaspoon vanilla powder
Simple Instructions:
Granola:
1. Blend 20 dates, a tablespoon of peanut butter and a splash of water.
2. In another bowl, mix the rest of the granola ingredients.
3. Combine the paste and dry ingredients, and mix well with your hands.
4. Pour the granola on a tray.
5a. Raw: If you would like your granola raw then put it on a tray and leave it in the freezer for 2 hours. It will not be as crispy as the baked one, but it will get crunchy.
5b. Cooked: If you would like it crunchy and cooked then turn on the oven to 180 degrees celsius and leave the granola for 15 minutes.
Mylk:
While granola is getting ready for you in the oven or freezer, make the milk. Simply blend all the mylk ingredients until smooth and milky.
Pour granola into a bowl. Add mylk.
Enjoy!
Author: Donna Wild
Image: Courtesy of Author
Editor: Catherine Monkman