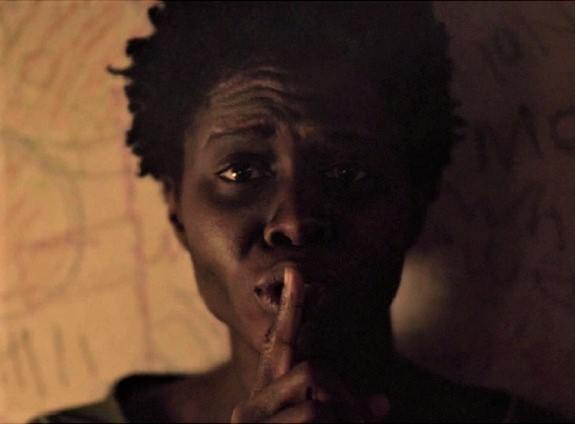 Today, Rwanda has a higher percentage of women appointed to government than any other country in the world.
I was amazed to learn this, especially because this isn't the type of story we usually hear about nations in Africa. And how this all came to be is quite inspiring.
Confined to a 4 x 4 foot room with almost no light and nearly no food, surrounded by the unimaginable sounds of chaos and slaughter, presuming all other family members dead, a group of Rwandan women survived for 81 days. This is the story explored in my dear friend and soul sister's new film Trees of Peace—based on true events of the Rwandan genocide and the women survivors who would live on to rebuild their country. 
When we talk about rising from the ashes, when we talk about beauty born from chaos, it is moments in history like this that prove our ability to ascend. And it shows us just how powerful the role of women is for the healing process. 
I recently watched the concept trailer (included below) for her film and was not only blown away by the story and message, I was humbled by the rise of these tortured women. From the precipice of a dark and terrifying death, many of these women survivors are now empowered as national and global political leaders. Their suffering was great, but they've paved the road for even greater triumph, despite having lost so many of their men.
As an empowered woman in a world stacked against us, this story has rocked me to the core of my being. And it has made me see that no excuse I can dream up for not taking action in my life is good enough. 
In 1994, hundreds of thousands of Rwandan men were either killed or forced to kill. Fathers, sons, husbands, and brothers were gone in a span of three months. As such, the masculine counterpart of entire communities was greatly diminished; the masculine support and strength that balances any society suddenly became a ghost.
The women who survived the genocide bore great responsibility—they would have to find a deep and profound resilience. And they would be the ones to lead with peace and light, to put their communities back together, nurture, and forgive.
Part of Rwanda's rehabilitation effort is a publicly-held community court system called Gacaca court, wherein the war criminals come forward to face the surviving family members of their victims. The perpetrator seeks forgiveness through a public apology, and the victim can choose to forgive or not. Words are exchanged, along with tears and sometimes hugs, and other times, the anger is still too strong to leave in the past just yet.
But Rwanda's system should be heralded as an example for world healing. We must literally look our trauma in the face in order to heal from it and find peace. We must or it will devour us whole. We can no longer sweep it under the rug and erase it from history lessons like so many other countries do (America and Euprope especially). If we wonder why we can't heal our nation, this is why—we refuse to face anything. 
And I find it interesting that this sanctioned practice of forgiveness is happening in a nation with a female-majority government.
These Rwandan women serve as a hard-hitting reminder that we, all women, are capable of the extraordinary.
We are able to dig for more strength when it seems we've emptied out every last drop.
We're capable of shining light even as our own surface is cracking.
We're capable of finding freedom in the midst of the bleakest confinement.  
We're capable of leadership when cast into literal and figurative darkness.
And we're able to become whole again, even while grieving the loss of our other half.
Help spread this timely message of unity, forgiveness, and empowerment. And learn more about the exceptional film, Trees of Peace, here and watch the trailer below. 
~

Trees of Peace – Concept Trailer from Alanna Brown on Vimeo.
Author: Lindsay Carricarte
Image: Vimeo screenshot
Editor: Nicole Cameron