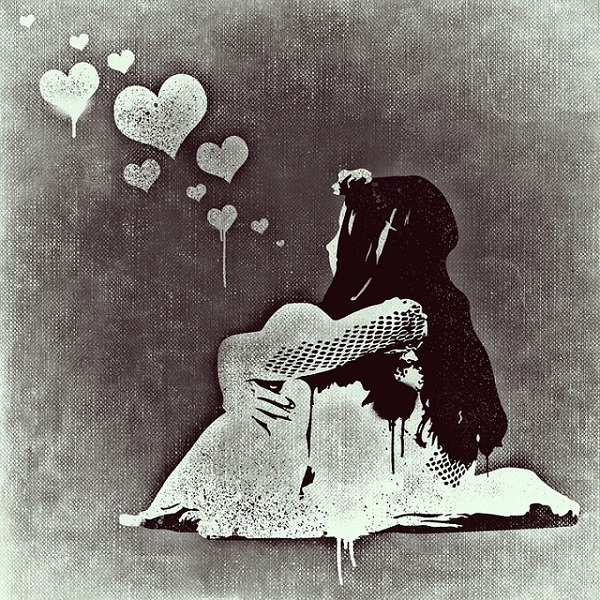 Whether Astrology is science or magic, we're open to most things, if they may be of benefit. ~ Ed.
~
"When I saw you I fell in love, and you smiled because you knew." ~ Arrigo Boito
~
On Sunday, February 5th

 

Jupiter turns retrograde in Libra, the sign of relationships.
Over the past month, we've had an unprecedented astrological alignment of planets moving in direct motion. We've felt spurred to take action and investigate those deepest parts of our subconscious.
We dived deep, fell through Alice's rabbit hole—and discovered that fairytales are real.
Planets and their retrograde periods affect various parts of our lives. Depending on which sign governs a particular time, certain areas are highlighted. The beginning of 2017 is truly all about love, relationships and shaking off what isn't working to make room for what will.
In January, we saw Venus in Pisces. Through that, we came to understand just how amazing love can be if we simply let it do its own thing. No longer swimming against the current, we finally went with the flow.
But now Jupiter is the first of several planets going retrograde over the next few months. This happens to change everything.
Some retrogrades, like Mercury, get a bad rap because they're rumored to hamper certain aspects of our lives like communication and travel. Jupiter retrograde, on the other hand, is like lifting a veil from what we're normally scared to see—and in balance-oriented Libra, it's going to give us insight into our deepest relationships.
"Love is just a word until someone comes along and gives it meaning." ~ Unknown
Sometimes things change in the blink of an eye, and this may well be one of those times. Jupiter will be retrograde until the 9th of June, allowing us to open to love and make it our mission to find the greatest possible sense of balance.
We don't often discuss balance in love, yet most relationships end because of this factor. It's easy to lose sight of our needs when we begin a relationship with someone. We dismiss our need for freedom, quiet, and even sex; we overlook practical aspects like communication or home rituals. And then one day we wake up and realize we aren't where we want to be.
As Jupiter turns retrograde, anything that isn't working will become more apparent. Our souls will naturally be drawn to those relationships where balance flows as freely as love.
There will be many marriages and engagements this year. With Venus in Pisces and now Jupiter in Libra, we just don't have time to play games. We don't have time for relationships that leave us feeling as mentally exhausted as we do when we leave work.
We just don't have time to pretend it's working anymore.
There doesn't always need to be a long courting period for two people to know there's no one else they want to laugh with forever. Sometimes we know—we just know. That knowing will be the driving force behind this retrograde.
We'll either realize our relationship is on life support—-or we'll become acutely aware that we've found our person.
Jupiter stays in retrograde a great deal longer than many other planets—and while it seems that June is far off, four months is plenty of time to rearrange our lives.
But first we'll face challenges, because how else do we learn?
We're going to hold a magnifying glass to our closest relationships. And we always have a choice to glimpse through it or not, but this period isn't about if we'll look, but when. We don't all ease gently into change; sometimes we need a gentle push.
Jupiter is giving us the nudge to do what we know we must.
Things may not make sense; we may want to hit the brakes, put the blinders back on or even bury our heads in the sand—and we just may make that choice. But it won't be for long. We're going to feel more action-packed than gun shy, more interested in truth than hiding or avoiding.
We've danced this dance before.
We're tried to play nice by everyone else's rules, and we've tried to do what we were supposed to. We tried to make everyone else happy, and in the process we lost a piece of ourselves.
Life is too short for anything but the extraordinary.
The next four months will be a journey—a time to travel according to the beats of our hearts and their loves. This is a time for for wandering, pulled by the stars. The love we're seeking is already breathing and alive; it's here.
Whether we are ready for it or not is often another story.
Usually it's not a lack of love, but a lack of vision that hampers our progress in romantic relationships. Luckily for all of us, Jupiter, the planet of expansion and big ideas, will be supporting us in all that we hold most dear.
This time, we will be able to see the bigger picture—and with it, the balance we need in our relationships.
And at the end of this retrograde, when we are finally asked if we believe in fairytales, we just may find ourselves answering, "I Do."
"We loved with a love that was more than love." ~ Edgar Allen Poe
~
Relephant bonus:



Author: Kate Rose
Image: Pixabay
Editor: Toby Israel
~