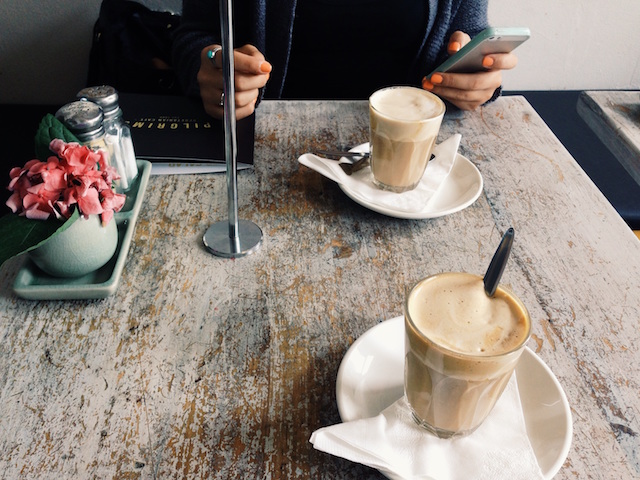 "You yourself, as much as anybody in the entire universe, deserve your love and affection." ~ Sharon Salzberg
~
Growing up in the snowbelt of upstate New York, I have always dealt with winter months marked by grey skies, blizzards, and weeks of freezing cold.
I remember going through bouts of depression throughout middle and high school and desperately expressing need to get out of the "hell-hole" of Syracuse. I initially thought that this might be a sign of immaturity, but when I noticed that many other people seemed to have that heavy feeling wash over them during the winter months, I realized there might be some validity to it.
According to Mental Health America, about five percent of the U.S. population experiences Seasonal Affective Disorder (SAD). Four out of five of those people are women. While I'm not a fan of labeling disorders or mental health conditions since I believe it can perpetuate problems, knowing about this condition helped me to discover that I was not alone in feeling the winter blues.
Observing these patterns of my experience year to year has helped mitigate my suffering each season. Instead of falling victim to my own emotions like I did in my younger years, I can now remind myself that days of feeling heavy and dark will indeed pass. I've developed a familiarity with sad feelings, and have found ways to deal with them in order to feel a little better.
Here are some ideas to feel good through the winter months:
>> Connect with community. This might be the most important thing to do if suffering from seasonal depression. Spend time with people and in places that are uplifting and make you feel good whether it's at the yoga studio, a bookstore, or at special events. Make a conscious effort to get out of your house—and your own head—and into the world. Connecting with people helps to increase feel good hormones that make you feel safe, supported, and loved.
>> Go on coffee dates. It's no wonder the Scandinavian countries have some of the highest rates of coffee consumption in the world. If your constitution allows, enjoy a little boost of dopamine and antioxidant boost in the form of an espresso, a pour over, or a milky latte. Support your neighborhood roaster and brewer by buying local.
>> Practice self care. Book that annual haircut, splurge on a pedicure, or soak in a salt bath. Simple acts of self care can go a long way!
>> Try an alternative therapy method. Experiment with Reiki, acupuncture, or craniosacral therapy. Many places offer special community pricing or host group events to introduce people to these ancient healing modalities.
>> Meditate. In Ayurvedic medicine (the sister science of yoga), winter is described as the season to turn inward. It's the quieter, more introspective time of year. With this in mind, experiment with guided meditation podcasts or attend a meditation sitting at a local zen center. Studies have shown that even as little as 10 minutes of meditation a day can lead to positive health benefits.
>> Practice yogic kriyas. These are practices to purify the body. You can start your morning with warm lemon water and cayenne, flush out the sinuses with a Netipot, or massage internal organs with the practice of Agni Sara.
>> Journal and create a vision board. Use this dormant season to imagine and envision what you would like to create this spring, summer, and beyond. Practice journaling your steam of consciousness to get to know yourself and what you actually want in life. Plant seeds of intention and then patiently wait for the tender seeds to blossom.
May your winter blues be a little less dark!
~
Author: Kristen Buchan
Image: Unsplash
Editor: Callie Rushton