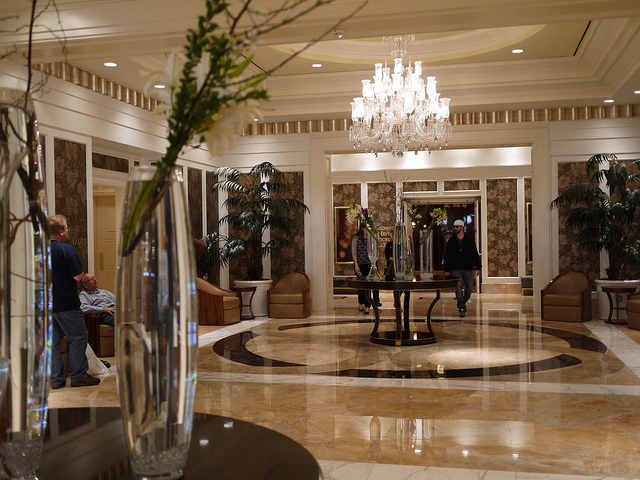 "The apartment in Trump Tower drew rave reviews on Airbnb. There was just a little inconvenience one reviewer noted, from the Secret Service check." ~ New York Times
My husband and I have had many interesting Airbnb experiences.
Our experiences ranged from the owners vacating their bedroom—only to move into their windowless basement mere seconds before we arrived—to a luxury condominium in San Francisco, with a guard at the door in the lobby and homeless people on the sidewalk outside.
I have to admit that we've never considered that with "nothing more than the click of the mouse," we would be able to have the Trump family as our neighbors.
Nevertheless, The New York Times reported today that such an opportunity was possible for just about anybody who uses Airbnb.
An ad for just such a luxury apartment in Trump Tower in Manhattan stated:
"The apartment has spacious windows, a sleek kitchen and expansive views of Manhattan. It boasts a prime location close to Central Park and Rockefeller Center and promises all the excitement of a luxury apartment in Midtown Manhattan."
The listing was taken down last week, but the apartment had been available since at least last September, "Long after [it was] turned into an operation center for [Trump's] campaign."
Amazingly, it remained available for about a month and a half after Trump's inauguration.
The whole thing raises so many questions, like—what about security?
But Mark Camillo, a 21-year career veteran with the Secret Service, told the Times that their job wasn't to determine who is or is not allowed into a building—it was only to screen them for potential threats.
"This is the challenge in a free society. If we were in countries that were much more heavy-handed, this would be a non-story. And every phone in the building would be tapped."
On the other hand, maybe the property's host was seeking the many benefits that are listed on one of Airbnb's websites.
First, the so-called social benefit. "Depending on your market and proximity to attractions…you can draw guests from your state, country or even the entire world!"
Second, the obvious financial benefit—but then, one wonders why the owner of a multi-million dollar penthouse in Trump Tower would need to rent it out? To help pay the mortgage?
Thirdly, there are what are euphemistically referred to as the personal growth benefits. "You can learn to leave notes for your guests when they arrive," which is exactly what the Airbnb host for the apartment in Trump Tower did:
"Politically neutral please."
"It is a specific building, so please—political opinions cannot be shown."
What's next? Airbnb in the White House, itself? Why not? After all, the government is in debt.
I can see the host note now:
"Sleep where Washington and Jefferson slept. Three-night minimum."
While I poke fun at the incident, in all likelihood, the fact that there was an Airbnb for rent in Trump Tower amounted to a lot of innocent impulses coming together at once: a woman who, for reasons of her own, was renting the apartment in the first place; guests who were more interested in renting a luxury apartment than who the next door neighbors were; and the Secret Service, who cannot be expected to have known about the Airbnb activity until after the fact.
We can look at this as a threat to national security, or we can look at it for what it was: a comedy of errors.
~
Author: Carmelene Siani
Image: Kennejima/Flickr 
Editor: Catherine Monkman