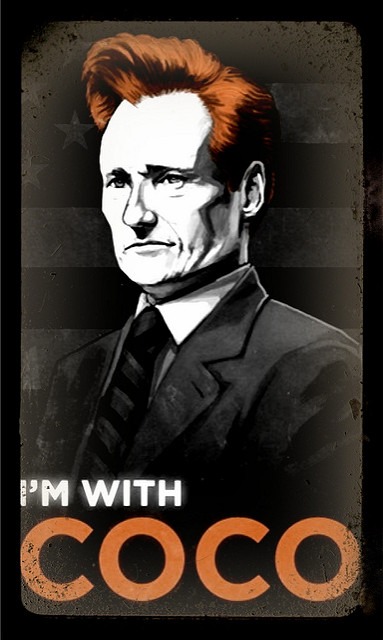 "I am an optimist, and I think better times are coming. So, viva Mexico!" ~ Conan O'Brien
.
Last week, Conan O'Brien took a three-hour flight from Los Angeles, and joked about a two-day taxi drive to his hotel in Mexico City.
During his visit, he checked off several boxes from his "to-do list" of this historic city, from cruising the streets of the Centro Histórico (Downtown Mexico City) (while being followed by a crowd of people who probably didn't know who he was, but were impressed by the comedian's paleness and entourage), to acting in a tele-novela (Mexican soap opera), and even taking in a lucha libre (wrestling) match with Andy Richter as his sidekick.
I'm always annoyed by the stereotypes Americans have of Mexicans, caricaturing us as burro-riders with big sombreros and tequila bottles.
Every culture has some stereotypes, and I am happy to embrace mine if they are true and done with respect. That's why I truly did enjoy watching Conan O'Brien's show last night. It seems that he was well-advised about the culture. He had fun and made jokes, but he did not ridicule Mexico. He focused on using cultural facts to make fun of himself, as an American visiting Mexico.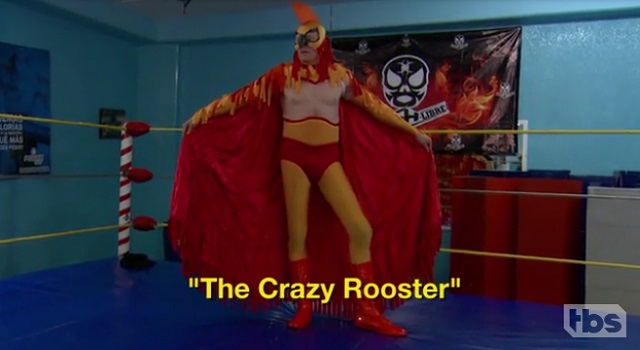 It looks like he had a good time while preparing for his show, "Conan Without Borders: Made in Mexico"—a full episode made in Mexico, inside a Mexican TV studio, with a Mexican crew and a Mexican audience.
This effort for "healing" the countries relationship—and maybe showing America that Mexicans are not such bad hombres after all—adds to the efforts of the many people who are trying to build bridges and not walls.
During the show, Conan interviewed two guests.
The first was actor Diego Luna, who is now famous for his starring role in Star Wars: Rogue One, and who's been quite clear on his position against the wall. Diego campaigned, using his position as a celebrity, to fight ignorance with love and understanding.
The other guest was former Mexican president, Vicente Fox. As Conan joked on his introduction, Vicente Fox went from the private sector as a CEO of Coca-Cola in Mexico, to the public sector as the president of Mexico. I was never a huge fan of Fox, but I have to admit, his campaigning against the wall has gained my appreciation and respect for him much more than his presidency did.
Fox's strategy against the building of the wall has been loud and clear, and it's adorned with colorful language. He's been in the spotlight again for his strong tweets against not only the wall, but also Donald Trump's hate speeches.
Last night was no different. Fox even brought assorted visuals to help him make his point about how he feels toward the whole political situation between both countries.
However, it wasn't only about criticizing Trump. Perhaps unintentionally, Vicente Fox—in between jokes and attacks on Trump—made a beautiful point. He talked about the Mexican campesinos, the workers who risk traveling north for a better opportunity, and how these people "without papers" make America great.
"Mexicans are chiquitos pero picosos. We might be small, but we are hot, like a jalapeño." ~ Vicente Fox 
Watch the full interview here:
~
Author: Montse Leon
Image: Flickr/Karen Wilson; screenshot
Editor: Yoli Ramazzina