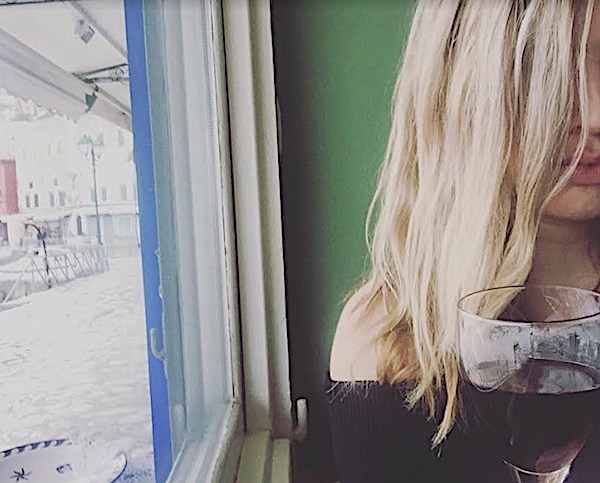 There is no denying that staying hip on the wellness and social scenes in New York City can potentially cost as much as rent.
Luxury is the culture, so much so, that before I quit my corporate job last December, I was sceptical that my soon-to-be freedom was worth forgoing the pricey fitness classes, restaurants, and beyond that I had grown to rely on.
Regardless of my fear, I took the plunge and resigned anyway. I had a savings account and figured it was now or never to let go of safety nets and explore the other side of an eight to six work day.
These are the top five realizations I had sans salary—and out of my comfort zone:
Disappointing others was the hardest part of my journey. 
To my surprise, the biggest challenge has not been traveling alone, being on a budget, or teaching vinyasa to a room of 50 for the first time. The toughest thing in the world has been to ignore the opinions of so many people I care about in order to stay true to myself.
I remember the looks when I told coworkers/friends that I was quitting. "Good luck," they generally said with a layer of fear glassing over their eyes. To this day I have not told my parents. It was really hard to let go of my ego, my paycheck, a big sense of my worth, and to put all my faith into the unknown. That said—thank goodness I did.
Sights are greater than scenery.
Inexpensive hostel stays provide the keys to see castles and landscapes that no five-star hotel can offer. Now that I'm without a job, I travel over borders for extended periods of time. Last January I stayed in hostels for the first time since college. The gorgeous views and new perspectives made up for the fact that I shared a shower.
Truthfully, I was so blown away by all the new people and landmarks, that it felt like I was getting away with a crime for doing it so cheaply. In retrospect, when I think of all the thousands of dollars I spent on a handful of weekends in Montauk for plenty of summers past, I cringe.
This is not to say I don't love the beach. I'm just as happy skipping the restaurant and walking from the shack to the shoreline with a bottle of cheap wine in tow. All I had to do was give the scenario a chance to discover that.
Expensive leisure does not buy happiness. 
Instead of eating out, I learned how to make meals like guacamole. It turns out that the rush of simultaneously overdosing on nutrients and saving money puts me on a high. Knowing what is in my food helped me drop weight—and who doesn't love that!
On the fitness side, I stopped going to Soul Cycle and joined no frills Blink Fitness Boom! I soon reminded myself that I love cardio without being tied to a schedule, and that 30 minutes on a treadmill is just as, if not more, effective than me sitting my butt on a bike.
My ability to fake happiness during mediocre moments was a problem.
Almost immediately after I quit my job, I realized I had spent the last two years or so stagnant, not growing, and in fear. I had used sedatives like boutique fitness classes and expensive hotels to counteract the effects of lost motivation with my work.
It is often necessary to to tell people we are doing wonderfully, when in fact, we are not—but all the time? The reality is I should have directed a lot of that energy to finding an income-producing scenario that made me happier without the need for outside entertainment. Everyone around me would have been better off if I took my mask off sooner as well.
I might never feel complete.
I was sitting on an Indian fisherman's boat as the red sphere that is the eastern sun set down on the sea, and I had a moment where I felt the same feeling as before I quit my job—a feeling like something was missing.
Maybe a lack of wholeness is part of being human and it connects us all in some way. My schedule may have changed and the new moments in my life increased, but I still feel like something is missing. I've had some awesome life experiences that will be with me forever, but sadly, no additional answers about why I'm here. In fact, I might have more questions than before.
In summary, I still have no idea what I'm doing (when do we ever know what we're doing?), but I simultaneously feel like I'm on a more direct path. I also know I am lucky to have the savings to take this time. At some point, my savings will dwindle, but that is for the future.
I'm not saying it is good to be thoughtless and worry about things later, but I do feel like my life feels more worth it as I pay attention to what I like and want out of it—even if there is a bit more risk introduced.
What is a day without a tale to tell?
~
Author: Tara Cooney
Image: Author's Own
Editor: Lieselle Davidson