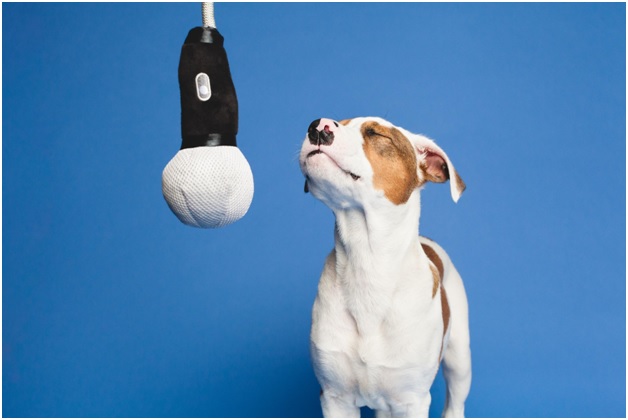 Baxter from One Tail At a Time jamming with the Drop the Mic Dog Toy.
Photo by Amstaphy, Pet Photography
~
This is a post written by BARK—an elephant partner. We're honored to work with anyone who is this dedicated to helping four-legged friends find their fur-ever homes, and providing us with adorable toys for the most Dogstagram-worthy photos ever. ~ Ed.
~
This summer, BARK is partnering with shelters and rescues across the country to spread the word about their new toy collection and create unique opportunities for adoptable dogs to shine.
BARK's new collection, Lights Camera Bark! features dog toys that double as wearable props to create adorable, delightful photo opportunities for any dog. The team at BARK realized that their toys could do real good in the shelter and rescue community, where a needy pup is often one good photo away from finding a forever home.
"We want to help the shelters and rescues showcase each dog's personality and put the dogs in their best light," Emma Weeks, who's helping to lead the program at BARK, explained. "That shelter photo is often the first interaction someone has with the dog they're looking to adopt."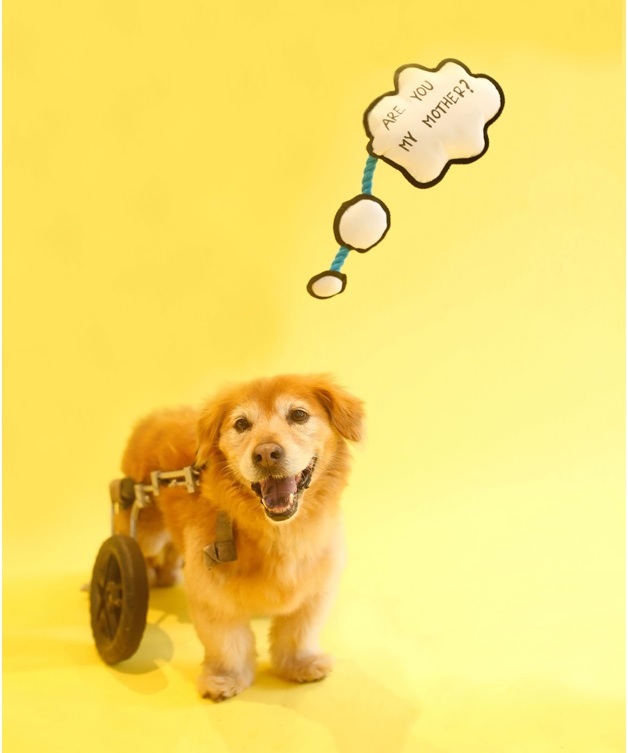 Boomer from A Purposeful Rescue shown with the Write On! Thought Bubble.
Photo by Rita Earl Photography.
BARK is partnering with shelters and rescues in New York, Chicago, Los Angeles, Dallas, and Columbus, Ohio. In each city, BARK is providing everything the rescue needs for a memorable photo shoot starring their adoptable dogs. Each shelter or rescue is receiving a full collection of BARK's LCB Essentials, the services of a local professional photographer, and a seamless background for the photo shoot, all paid and provided for by BARK.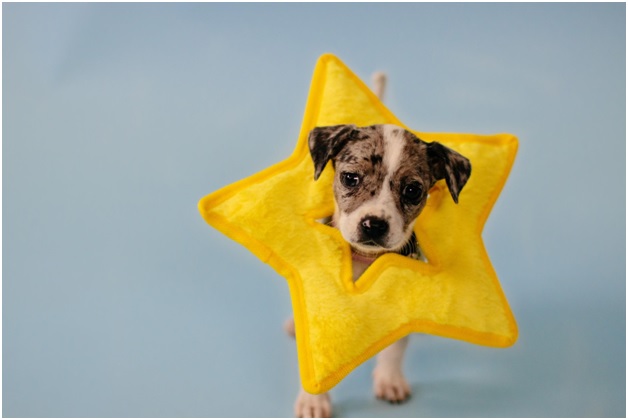 Dot from Dallas DogRRR modeling the Wish Upon a Star toy.
Photo by Ahppetite Photography.
The end result of these photo shoots: new "headshots" for the adoptable model dogs, and charming, unique profile pictures to help each pup catch their future family's eye on the shelter or rescue's website.
The pups' pictures will also be viewable in an online gallery on BarkShop.com.
"This is a wonderful idea!" Adria Hash, Vice President of A Purposeful Rescue in Los Angeles, said. "A great photo or video can truly make all the difference of getting someone to connect with a pup before they actually meet them."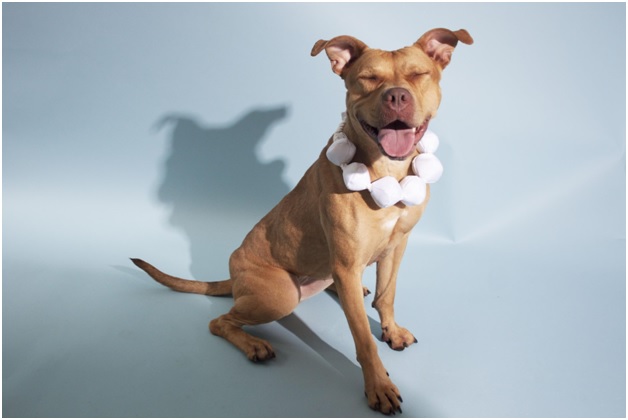 Amelia from I Have a Dream Rescue Organization wearing the Pretty in Squeak Necklace.
Photo by Ashlee Marand.
The shelters and rescues involved are Best Friends Animal Society (NYC), One Tail At A Time (Chicago), A Purposeful Rescue (Los Angeles), Dallas DogRRR (Dallas), PetPromise, I Have a Dream Rescue Organization, RescuedOhio, and Buckeye Bulldog Rescue (all Columbus, Ohio).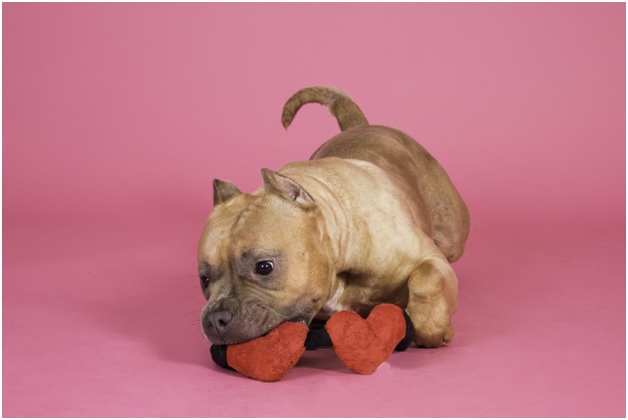 Myrtle from Best Friends Animal Society chomping down on the Rosey Posey Glasses.
Photo by Aliza Eliazarov.