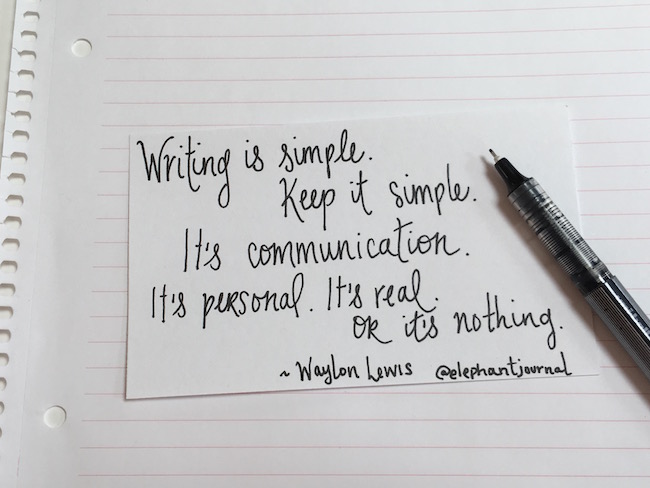 Walk the Talk Show with Waylon Lewis.
Ernest Hemingway once said to F. Scott Fitzgerald:
"I write one page of masterpiece to ninety-one pages of shit. I try to put the shit in the wastebasket."

Editing is something that has been largely forgotten. It's un-hip, these days when anything goes. So those who study and learn and practice editing have a powerful advantage.
Skillful editing isn't always after the fact. Editing can happen right when you're writing. Self-editing, or live editing, is a powerful thing. You can actually shape your writing just as you do when you're singing in the shower and you shape your melody or voice.
Join Elephant Journal's #elephantacademy & find your career path. Learn to rock social media, journalism, writing & editing for the greater good. Enjoy our mindful community of fellow apprentices. You can be anywhere. Apply to join at elephantjournal.com/academy
Or Audit Elephant Academy and get the same material we offer in our apprenticeship at your own pace and benefit your current career or a new one! elephantjournal.com/audit
We got your social mediums right heah:
Listen: Walk your Talk on your commute or over dishes with Soundcloud.

Subscribe directly to our award-winning Youtube Channel.