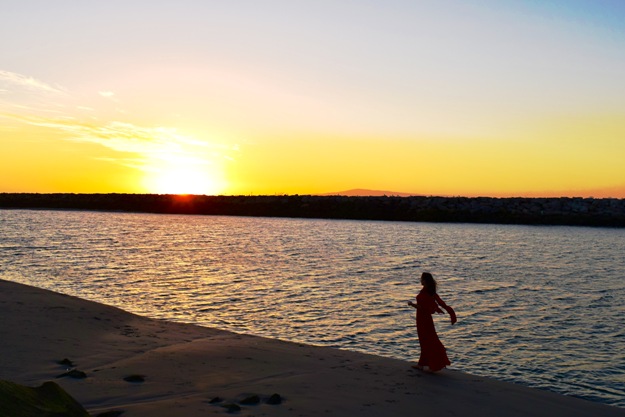 Hold yourself like
You are your only
Savior.
Hold your hands
And be the one
To not let go.
Remember the way
He tore open your skin
And hold those places.
Transfer heat from your
Palms into each well
Of the merciless.
Find mercy in yourself.
Touch where he touched
When you were three
Years old. Weep out
The injustice every day
Until it finally hurts less.
Day by day,
Find yourself in the way
You bend to wind.
Exfoliate your face.
Watch the dead dry skin
Leave. Wish it well.
Ask your mother to rock you
Again. Lay in her arms.
Stand back up.
Smell the freesias
On your walk up the street.
Show up for your
One tender life.
Watch the moon
In her ethereal shine
And thank her
For her pull. Bless yourself.
Bless those who hurt you.
Be still.
Find your solace.
~
Author: Emma Rose
Image: Lillian Ricci; Jem Yoshioka/Flickr 
Editor: Catherine Monkman
Copy Editor: Sara Kärpänen
Social Editor: Sara Kärpänen