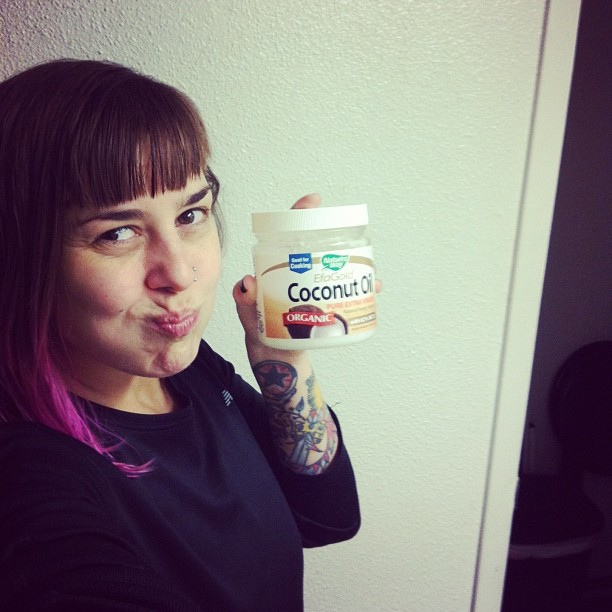 Elephant is not your doctor or hospital. Our lawyers would say "this web site is not designed to, and should not be construed to provide medical advice, professional diagnosis, opinion or treatment to you or any other individual, and is not intended as a substitute for medical or professional care and treatment. Always consult a health professional before trying out new home therapies or changing your diet." But we can't afford lawyers, and you knew all that. ~ Ed.
~
Bleeding gums—the profound dangers:
Researchers have known for some time that the same bacteria that are found in your mouth are also found inside arterial plaque and on the valves of the heart and the brain. (1,2,9,10)
These unhealthy bacteria are thought to find their way into the bloodstream through the gums, especially when you have bleeding gums. Flossing and even chewing can irritate gum tissue, cause minor bleeding, and open the door for bacterial exposure and access to the heart and arteries. (2)
There is plenty of evidence linking common undesirable mouth bacteria like Streptococcus mutans to a host of health concerns which include arterial, heart, lung, brain, and blood sugar health. (1) The prevalence of finding S. mutans is very high compared to other oral bacteria. In one report, S. mutans was found in 69 percent of heart valve cases and 74 percent of arterial plaque specimens. (2)
Recent studies have linked S. mutans to amyloid plaque that can accumulate in the brain. (9) It has also been linked to cerebral microbleeds that result in collagen deposits, plaque formation, and cognitive decline. (10)
Understanding the link between the potentially pathogenic bacteria in the mouth and your overall health cannot be understated. While dentists are adamant regarding oral hygiene, few of their preventative strategies actually reduce the population of S. mutans in the mouth.
Ayurveda has been recommending a daily oral hygiene strategy for thousands of years that has been recently shown to reduce S. mutans, support healthy gums, and reduce plaque.
Oil pulling is a technique where sesame and coconut oil are swished inside the mouth for 10 to 15 minutes daily. (3-5,7) This is best performed after tongue scraping, brushing, and flossing, and can be done while showering.
Studies show that the swishing of these oils creates a saponification or detergent effect that deters bad bacteria and plaque while supporting healthy gum tissue as a barrier against bacterial exposure to the bloodstream. (3-5,7)
In one amazing study, when coconut oil was partially digested by swishing in the mouth, it enhanced its antimicrobial effects. In other words, the act of swishing oil in the mouth actually boosts its ability to protect us from undesirable bacterial like S. mutans entering the bloodstream. (6)
Traditionally, turmeric was cooked into a blend of coconut and sesame oil to deliver the best results.
According to a study investigating cognitive decline at the UCLA Buck Institute, good oral hygiene is one of the top 10 keys to longevity. (8) This is one of those examples where an ancient practice, which seems silly or "trendy" by today's standards, is making a comeback as science continues to validate this practice.
Note: The Ayurvedic techniques of tongue scraping and oil pulling should be performed in addition to regular brushing and flossing as prescribed by your dentist.
~
References:
1. Systemic diseases caused by oral infection. NCBI.
2. Detection of Cariogenic Streptococcus mutans in Extirpated Heart Valve and Atheromatous Plaque Specimens. NCBI.
3. Effect of oil gum massage therapy on common pathogenic oral microorganisms – A randomized controlled trial. NCBI.
4. Mechanism of oil-pulling therapy – in vitro study. NCBI.
5. Effect of oil pulling on Streptococcus mutans count in plaque and saliva using Dentocult SM Strip mutans test: a randomized, controlled, triple-blind study. NCBI.
6. Coconut oil could combat tooth decay. Science Daily. 
7. Effect of oil pulling on plaque induced gingivitis: a randomized, controlled, triple-blind study. NCBI.
8. Reversal of cognitive decline: A novel therapeutic program. NCBI.
9. Functional amyloid formation by Streptococcus mutans. NCBI.
10. Oral Cnm-positive Streptococcus Mutans Expressing Collagen Binding Activity is a Risk Factor for Cerebral Microbleeds and Cognitive Impairment. NCBI.
~
Relephant: 
~
Bonus:
~
Author: Dr. John Douillard
Image: Jessica Mullen/Flickr 
Editor: Catherine Monkman
Copy & Social Editor: Lieselle Davidson