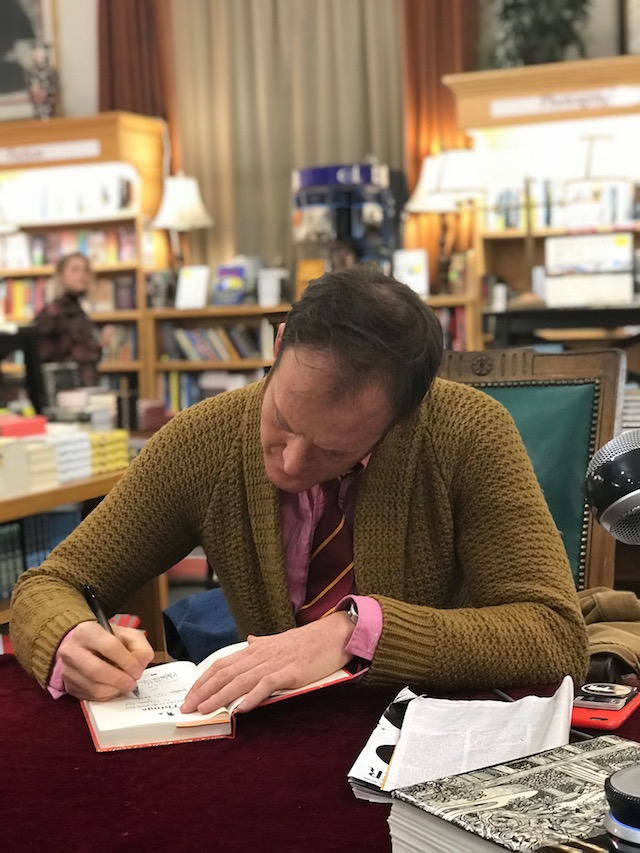 "And as you and I both know, in our bones, in our blood, in our mindstream, in our calm moments, love is made up of space just as the earth is made up of water." ~ Waylon Lewis, Things I would like to do with You.
~
~
In his live introduction, Waylon asks himself, "what kind of marriage vow could I possibly take to what kind of person and mean it?" Watch Waylon read and discuss love and loneliness in modern day society from a Buddhist point of view.
~
~
P.S. This is the Facebook Live version of the video. Edited version coming soon! Subscribe to our YouTube channel to get notifications on new videos!

I read from my first book, Things I would like to do with You, at the historic indie Boulder Book Store.
It's unusual to read from the same book at the same book store a second time—but, somehow, Things has been the bestselling book at the book store over the past two years (largely thanks to the amazingly supportive and encouraging team there—thank you).
We discussed love and relationships and loneliness and what chapter I left out or should have written and commitment and Buddhism and it was all pretty sweet and kind and real and even funny. ~ Waylon Lewis
~
~~
We got your social mediums right heah:
Subscribe directly to our award-winning Youtube Channel.