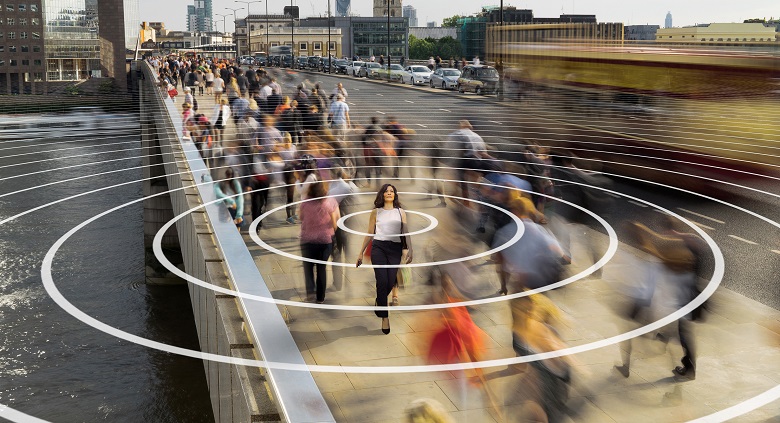 This is a post written in collaboration with Thomas Hübl—an Elephant partner. We're honored to work with anyone who is this dedicated to healing and awakening on an individual and global level. ~ Ed.
~
"When true healing happens, it's a course correction. The course of life changes."
~ Thomas Hübl
~
Lately, many of us feel as though the world is spinning off its axis, tragically out of alignment with what seems true and good.
Sometimes, we're buffeted by the disturbing events we see daily: fresh images of distress arrive in our inboxes and on our mobile phones by the minute. Our access to information can quickly become a portal to overwhelm.
In these challenging moments, we may look to the people and institutions we have come to rely on to provide guidance, but find them equally overwhelmed—leaving us to search out our own direction.
Academy of Inner Science founder and renowned spiritual leader, Thomas Hübl teaches that in each one of us, there exists an inner guidance system (an "inner GPS" so to speak) that allows us to cut through confusion and uncertainty and align with what he calls the "Hidden Law" that operates at the core of life.
This Hidden Law is what some call the "divine blueprint," or "universal intelligence." It is the higher organizing principle that is at the core of our life even if we aren't always aware of it. When we're in touch with our inner GPS, it can keep us feeling healthy and aligned, in the flow of life, and in touch with a deep sense of purpose.
However, because of the nature of human trauma, we often lose our ability to perceive and experience this Hidden Law.
join thomas for a free webinar on the hidden law
This imbalance creates the experience of isolation and loneliness, and the sense of having lost our way. And because the very fiber of our being is composed of so much history, and the experience of pain and suffering can leave deep energetic scars, this can even be passed on from generation to generation, without our knowing it.
By developing a restorative spiritual practice that realigns us with this Law, we are then able to heal our own fragmentation and contribute to bringing wholeness to our relationships, our work environments, our greater communities, and the planet itself.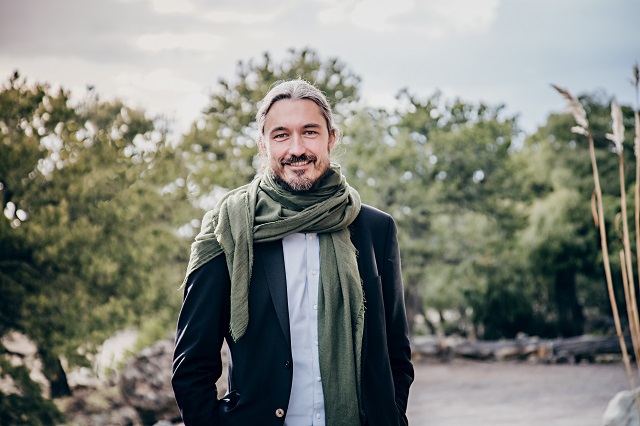 "When I listen to the future, I listen to my higher self."
~ Thomas Hübl
As Thomas sees it, everything operates within a global system, including our own actions. When our actions are aligned with the Hidden Law, like a needle and thread we weave more awareness into the fabric of life. When we begin to do that, we are really changing the course of our future, both individually and collectively.
"The higher organizing principle is being transmitted through the Law and is organizing the system," he says. "That system can be our bodies. That system can be a company. That system can be humanity."
Until we learn to align with this Hidden Law, our systems will largely be organised by our past, which is to say our collective trauma and karma: the pain we have caused one another, and the world itself. So the work of our spiritual practice is to not only transcend this pattern, but to then return consciously to the world and integrate our own transcendence into the very fabric of our society, so that together we may move closer to what is true and good.
The big question is, how do we find this alignment?
This is exactly what Thomas will be guiding students through in his free live webinar, The Mystical Compass, How to Activate Your Inner GPS, on April 8th, 2018.
It's happening at 11:30 a.m. Pacific / 2:30 p.m. Eastern / 8:30 p.m. European, and it's open to anyone: from those who have never even contemplated any aspect of spirituality to seasoned practitioners. Everyone will find something of value here.
Thomas's pragmatic teaching style and scientific background render deep, resonant truths accessible to all, but at the same time challenge those who are already on a spiritual path.
"Working with Thomas Hübl has been a truly transformational process for me. His manner of teaching and transmission is such that nothing is ever hidden or held back….If you are ready to see more, he provides the access to expanded awareness through ongoing and constantly evolving teachings. Just amazing!"
~ Bob V., California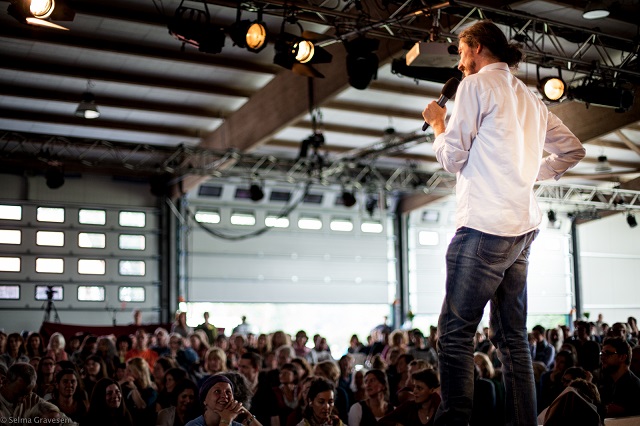 As a starting point, Thomas teaches us the role our nervous systems play in our connection to this essence of existence or awakened consciousness—the Hidden Law.
In a short video clip, "The Nervous System as the Messenger of the Law" (which students will receive upon signing up for the free webinar), Thomas shares the value of energizing our nervous systems by integrating our experiences of trauma in order to decrease those dangerous feelings of isolation and loneliness, and to increase our sense of belonging and relation to the world.
By expanding the capacity of our nervous systems, we further restore our connection to ourselves, and to the "Hidden Law." This leads to a greater sense of personal harmony and alignment which then impacts the greater global community.
"When you do spiritual practice, you actually upgrade the environment. You upgrade your life circumstances, interior and exterior, so that your body comes into a higher balance than before."
~ Thomas Hübl
After recognizing the value of developing a personal restorative practice, especially in terms of our nervous systems, in the second video webinar participants will receive, "How Spiritual Band-Aids Fail Us," Thomas then pinpoints the areas in which our current spiritual practices can often act as band-aids or bypasses to the painful issues we avoid, but need to deal with in order to move forward.
Although we might use our spiritual practices with good intention, often our underlying assumption is that they are an easy exit—a way to avoid addressing a current condition. Of course we will, ultimately, face the same challenges that we are running away from, unless we find the support that enables us to face them, deal with them, and heal from the experience.
It is only once we are able to address and heal our own trauma history, on a personal level, that we can be of true service to the world. This is when our spiritual practice actually starts to benefit us and those around us.
"An aligned action is like weaving a thread of light into the fabric of life. That's love in action."
~ Thomas Hübl
Another serious complication that many of us in the West face is our attempt to adapt spiritual practices from the East without properly understanding their context. These were, originally, meant to be monastic practices ideal for a specific environment, one not easily translatable to our current cultural climate.
Instead, we need to develop relevant, timely practices that meet our needs in the modern world of work, family, and a society that is connected by technology, 24/7.
To learn more about these practices, your own inner GPS, and how to access a sense of alignment with the Hidden Law, join Thomas in his free online event, The Mystical Compass.
RSVP today and receive instant access to the two videos: "The Nervous System as the Messenger of the Law" and "How Spiritual Band-Aids Fail Us."
RSVP today to join thomas on 8th April
~
Bonus: Waylon recently interviewed Thomas live on Facebook, and it was pretty mind-blowing:
~
Editor: Khara-Jade Warren
~