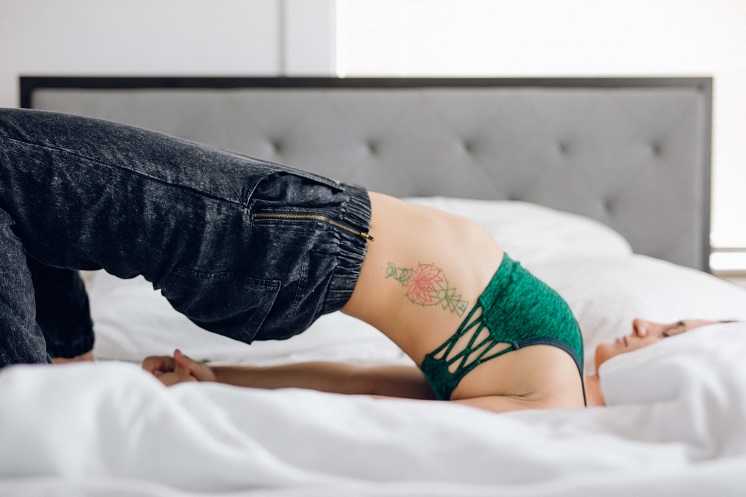 This is a post written in collaboration with Yoga Wake Up—an Elephant Mindful Partner. We're honored to work with Yoga Wake Up—dedicated to helping us go to sleep and wake up better. ~ ed.
What happens when your morning wake up call kinda ruins your whole day?
As a 20-something "mindful" yoga teacher, who is also highly sensitive and works in social media management with a schedule that starts early in the morning and goes to night, mornings suck.
My reward for getting out of bed is numbly scrolling through Instagram and Facebook, checking email to make sure a freelance client in New York didn't send any urgent emails, and then getting my clothes on to go make waffles and coffee.
What could be mindful and help me leave the house feeling recharged has been completely mindless for the best part of the last three years.
And these unconscious, habitual mornings lead to bad days, and leave me feeling in a rut.
But here's the thing: as a yoga-loving, meditation-driven, sensitive human, I had the wake up call that I need to hear again, and again, and again.
Why should my mindfulness and yoga practice be limited to whenever I can get to my local studio?
Enter the Yoga Wake Up app, the first ever yoga alarm clock…

~
(Elephant readers get 25% off subscription to access all classes via this article.)
~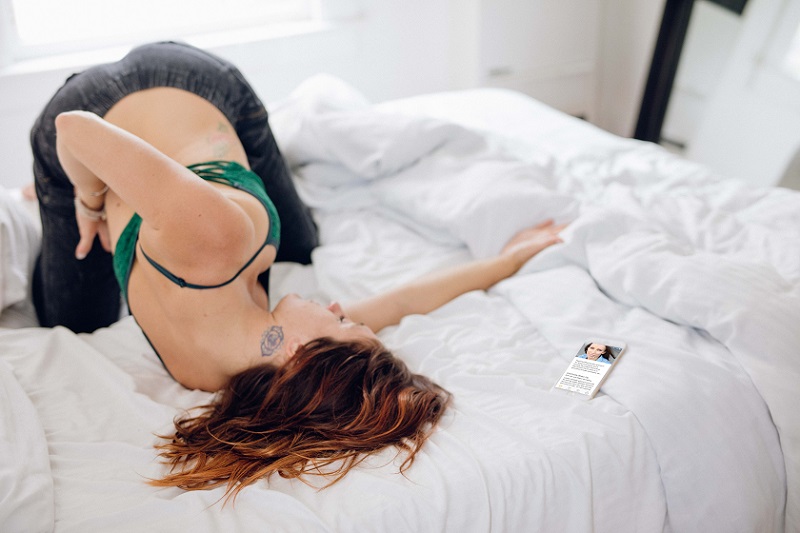 I mean, if anything's going to help me start my day right, this is…right? Well, turns out it wasn't quite that easy, but it was worth it.
Actually getting the app was easy. It's free to download, although the $6.99 monthly subscription unlocks all content. I took the little quiz, chose my class for the next day, and set the alarm for my usual wake up time (I planned to spend the 10-20 minutes I usually spend on pressing snooze and then scrolling my feeds doing the short class instead.)
The first couple of days I used the app, my brain put up a fight against not having my morning social media in bed fix.
What happened when I stopped fighting the urge?
I breathed.
I felt my breath move through my body.
I meditated in bed.
I felt connected to how I was actually feeling rather than comparing myself to everyone on Facebook and Instagram.
It is completely unnatural for us to go to bed with the blue light of our cell phones as the last thing we see. And the same can be said about waking up to look at our cell phones first, before anything else. When we've barely even absorbed the light of day.
~
(Elephant readers get 25% off subscription to access all classes via this article.)
~
There's something to be said about using your phone for good, for breath, and for mindful and sacred movements, with the attention and intention of setting yourself up to have a good day. 
My last seven days of waking up to yoga have been hard only because it's hard to break a habit, but it's been a simple, yet profound reminder that if I start my day mindfully, it's pretty hard not to wake up feeling good.
Every morning since starting this app, I've felt more focused during my workday in front of my laptop, more productive, and I've had a stronger sense of mental endurance to hit the day running.
If you too spend (at least) the first 10 minutes of your morning scrolling through news or social media, this app's a definite win.
Replace your bad daily habit with a new healthy one—wake up more peacefully with Yoga Wake Up.
There are even mindful breathing meditations and Wakeups to do with kids.
And here's another bonus: they've recently launched a series of bedtime meditations and yoga flows, including a full 40 minute yoga nidra option which I can't wait to sink into.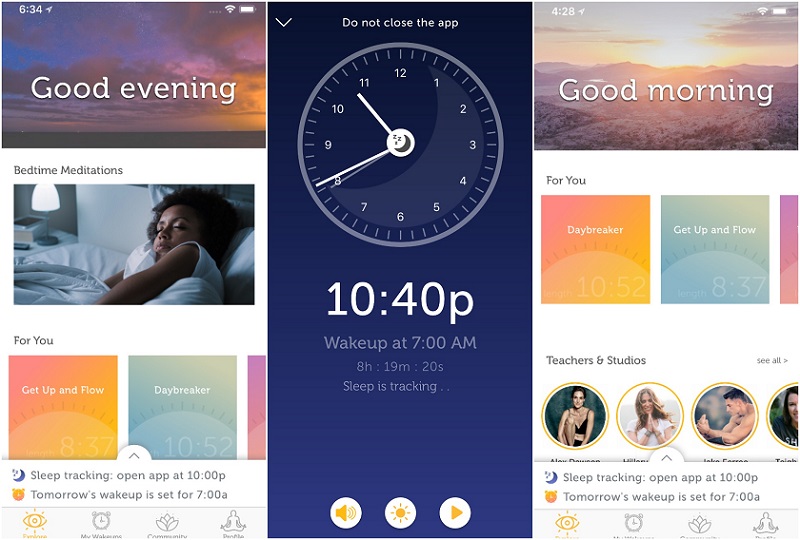 (Elephant readers get 25% off subscription to access all classes via this article.)
~
Pssst…Watch this space for the Android app, coming soon!
~
Editor: Khara-Jade Warren