View this post on Instagram
My mother was diagnosed with a brain disease in 2000.
She was told that her brain would slowly stop being able to function normally and she would develop symptoms of dementia.
She handled this news with the same strength as she did everything in her life.
I was living about 45 miles away and would drive up nearly every weekend to spend time with her. We would go shopping; she would spend time with me and my dogs that she dearly loved. She began to tire easily. She began to become easily confused. As time progressed, her condition also progressed. She became more confused about where she was, who she was, and who I was. She became angry.
The first time her anger was directed at me was when she wanted to go outside for a walk, but she wasn't dressed. I wouldn't let her leave the house. I asked her to put on clothes and then we could go for a walk. This answer wasn't the one she wanted to hear, and she became violent and began to hit me as I stood in front of the door.
At this moment, I realized I was losing her to her disease.
Although I understood this wasn't her, really, it was still a harsh slap of reality. Harder than the slaps and hits that she had subjected me to in her confusion.
She forgot who I was in relation to her. This woman who wanted me so much and went through so much to find and adopt me could no longer remember who I was. The feelings of abandonment rose in me with a fierceness I had not experienced.
How could she forget me, forget who I was to her?
She slowly became a small, frail shell of the woman of strength and perseverance who I knew. She couldn't feed herself, hold a glass to drink from, or go to the bathroom on her own. She was tiny. A shrunken and shriveled being.
I began to pull away. Away from the pain of seeing her like this, so unlike herself. The house that had held such beautiful memories of my childhood became unpleasant to be in. It was full of her as she used to be, and here she was now, unable to enjoy the beauty of all she had created, the things that used to bring her such joy.
The last Christmas I spent with her, I brought her wrapped presents. I placed them gently in her lap and she caressed the packages with tenderness and then set them aside, not knowing what to do with them.
We used to do this thing together where we would open our eyes as big as we could and touch noses. I don't remember when we started doing this, I just know it was our thing. As she sat there, surrounded by unopened presents, she took my hands in her slender, cool fingers and opened her eyes wide, put her nose on mine, and said "You're my daughter Jenny, aren't you?"
This was the last time she called me by my name.
A good daughter would have continued to visit her mother, no matter what condition she was in. These are the words that kept resonating in my head. Then the guilt and the shame would settle in and make themselves at home deep inside me. A good daughter would take care of her mother, not abandon her. The guilt and shame grew.
I avoided going to visit her. I was too busy with work, with social obligations, with my life to be burdened with her. The truth was that I couldn't bear to see her lost in her own mind. She was in a world I knew nothing about and had no way to reach her. Occasionally she would still do "our thing," but it became less and less of an occurrence. She was slipping away.
A good daughter would have shown love to the woman she loved, not avoided being near her, around the smells of someone old. A good daughter would have noticed the end was near as she stopped wanting to eat and drink, her body slowly shriveling. A good daughter would have made the effort to see her before she passed, not waiting until the weekend when it was too late.
This not-so-good daughter did as was expected after her mother was gone.
She went through the motions of taking care of the paperwork, the cremation. The not-so-good daughter showed up at the memorial service and said all the right things and talked to all the right people, but she did not help with planning the celebration of her mother's life. This not-so-good daughter did not visit her mother's significant other who had taken care of her until the end. The guilt and shame continued to grow.
The decision was made early this year to sell my mother's house. We were to split the proceeds of the sale, her significant other and me. I had begun purging her possessions the year before, but there was so much more.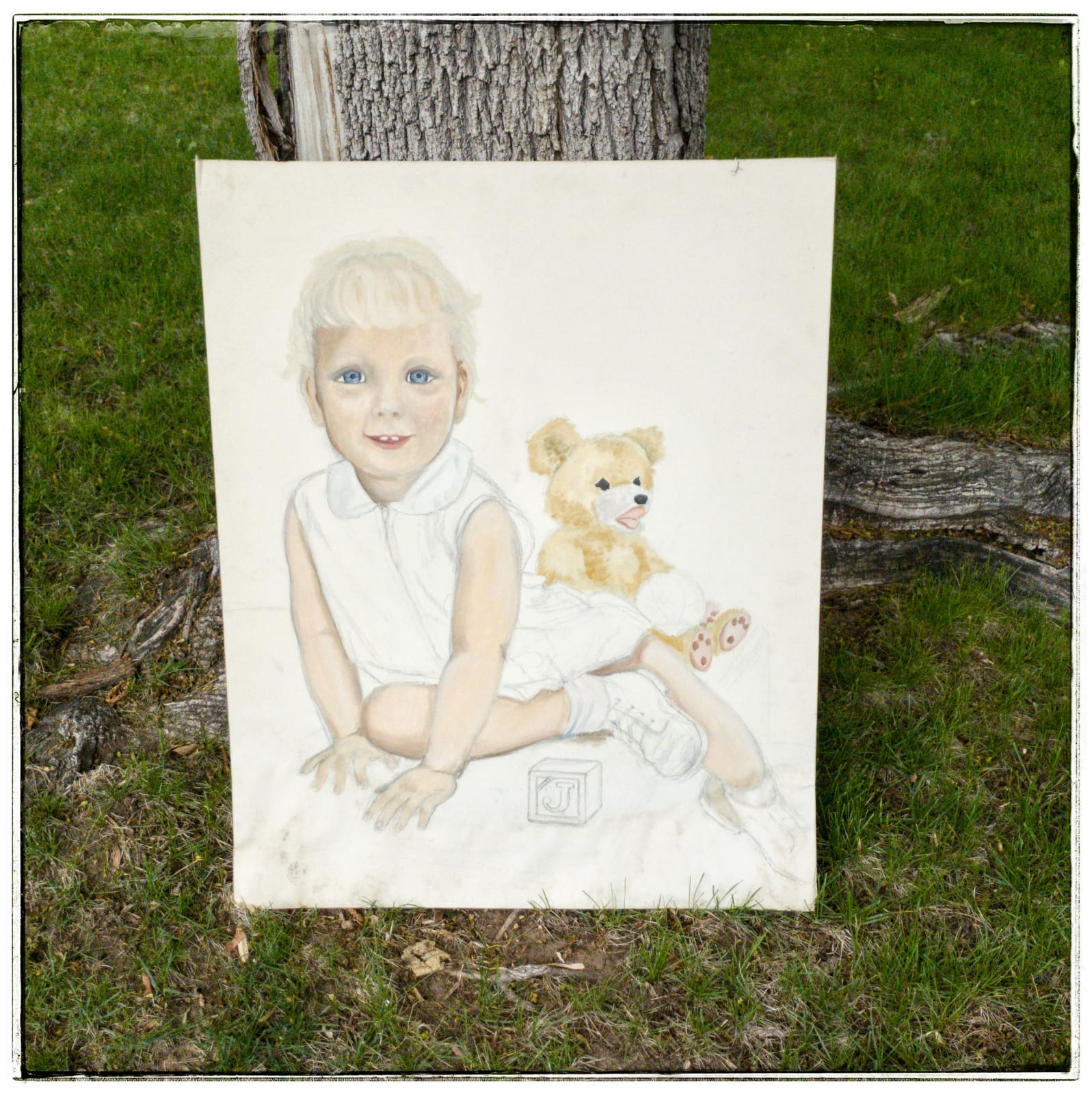 A good daughter would have taken the things that meant so much to her mother home with her, to cherish and love. This not-so-good daughter knew she'd soon be living on a renovated school bus with no room for many of her own things, much less those that belonged to her mother. As the purging began of the house, so much was just thrown away. The guilt and shame were now firmly rooted within—so deep and so strong, there felt like no escape.
A contract was signed on the house, and on the day of closing, the wife of the couple buying the home did a walk-through of the house. We chatted some about my mom, the house and then went to the closing.
The following day, she sent me a message—about how she felt my mom's presence the minute she walked into the home, how she had been meditating on finding the perfect house for her and her family and how this house appeared just at that time. Our real estate agents had run into each other in a parking lot, started talking about business, and my mom's house came up in the conversation. Their agent mentioned the house to the couple, they did a drive by, and then made an offer, as is, sight unseen.
I truly believe that my mom had a hand in finding the perfect family for her house, people who would love and care for it as she did. Someone who would love the gardens, and remember her pink bedroom, and put a small, pink rabbit in the room to carry the memory of her always.
In Brené Brown's recording called "Men, Women and Worthiness: The Experience of Shame and the Power of Being Enough," she explains the difference between shame and guilt with clarity and guides the listener to work through shame issues and find peace with themselves. Her scientific approach to shame is so helpful—it allows us to realize we are not alone in feeling it, which was a big help to me.
In Brown's article "Shame v. Guilt" (January 14, 2013), she states that "guilt is adaptive and helpful—holding something we've done or failed to do up against our values and feeling psychological discomfort." She goes onto describe shame as "the intensely painful feeling or experience of believing that we are flawed and therefore unworthy of love and belonging…"
This resonated with me so deeply, and Brown's words gave meaning and logic to these feelings that kept reoccurring. Every time I feel the shame come up, I listen to her recording and find comfort.
Slowly, the guilt and shame leave me—a bit more every day.
We cannot change the past, but we can learn from our experiences and change how we handle our shame and guilt in the future.