The demise of Okjökull, the first Icelandic glacier lost to climate change, will be memorialized with a plaque by researchers from Rice University in Houston https://t.co/Qkx9WlS5NS

— CNN (@CNN) August 4, 2019
Scientists Unveil Memorial to Iceland's "First" Dead Glacier Lost to Climate Change.
~
Iceland has officially lost its first glacier due to rising global temperatures and scientists are memorializing it with a monument and a eulogy for generations to come.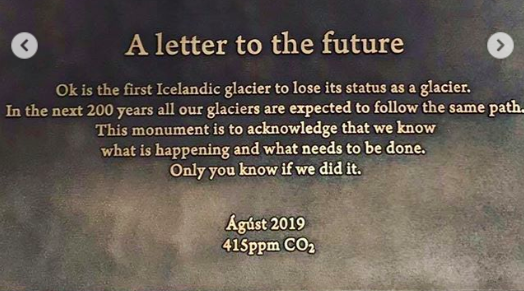 While we were visiting, we hiked a glacier and talked to a geologist who said they were all melting at historically unprecedented rates, and now we know one glacier is the first to go.
Will they all be gone in 200 years? This plaque created in collaboration with @riceuniversity glaciologists asks us to take on the responsibility of what needs to be done.
~
View this post on Instagram