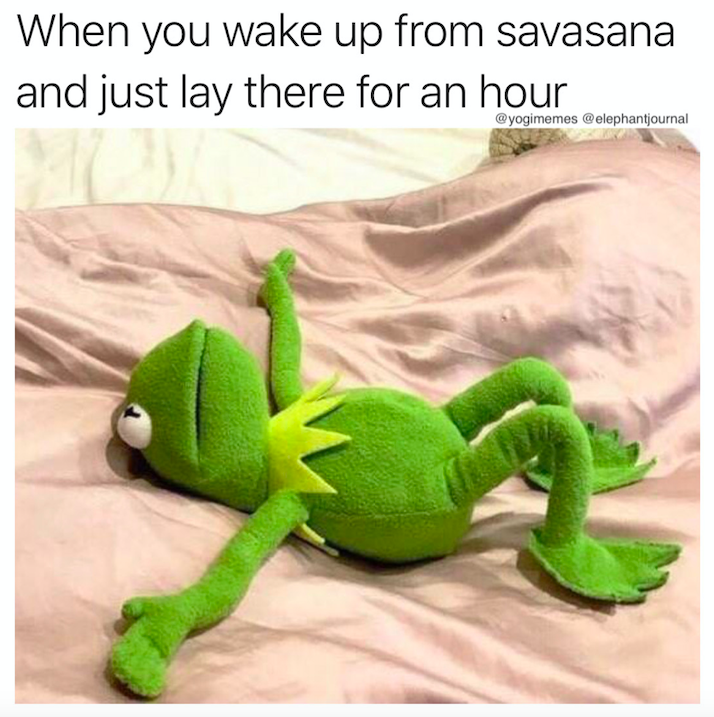 This is part of a weekly series. Head to the author's profile to follow along!
~
Seriously though, where are you in a rush to go?
You just set an intention, breathed consciously, moved your body into some funky ass shapes for 45, 60, 75, 90 minutes, and now you have to quickly roll up your mat and get on to the next thing?
The Instagram alerts, email notifications, dings, and pings will all be there waiting for you later! Sometimes it's not possible in today's fast-paced world—I get it. But, what if you could just carve out that little extra time after practice to soak it all up some days?
What if you gave yourself an hour…oh my Lanta, the audacity! But for real, it's a game changer when you can let everything settle a little deeper and tap into that quiet space deep within your being. Especially during these times of home practice.
Give it a shot, see if you can challenge yourself to be a little bit more and do a little bit less.
You got this.
#lightenup
~
Relephant: