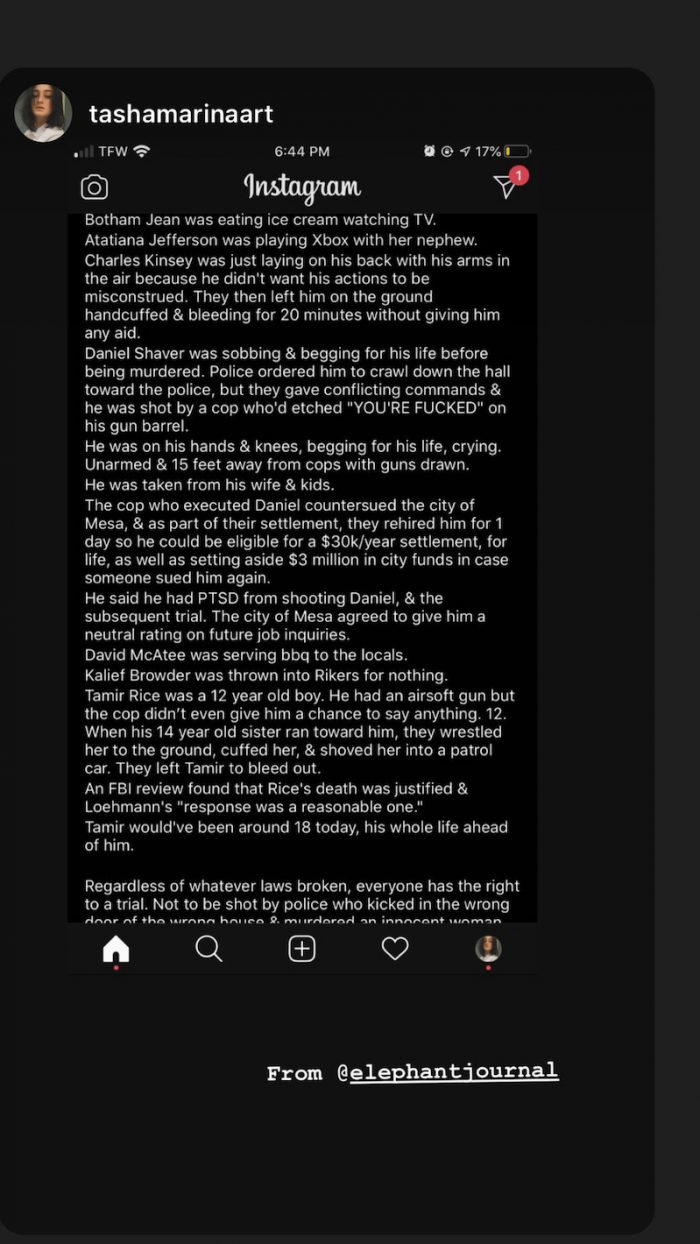 Botham Jean was eating ice cream, watching TV.
Atatiana Jefferson was playing Xbox with her nephew.
Charles Kinsey was just laying on his back with his arms in the air because he didn't want his actions to be misconstrued.
Daniel Shaver was sobbing and begging for his life before being murdered.
David McAtee was serving BBQ to the locals.
Kalief Browder was thrown into Rikers for nothing.
Tyre King was a 13 year old boy playing with a BB gun.
Ahmaud Arbery was jogging!
The police broke into the wrong house and killed Breonna Taylor. 
Tamir Rice was a 12 year old boy. He had an airsoft gun but the cop didn't even give him a chance to say anything…
For further anti-racism education, see: The world isn't even close to what you think it looks like.