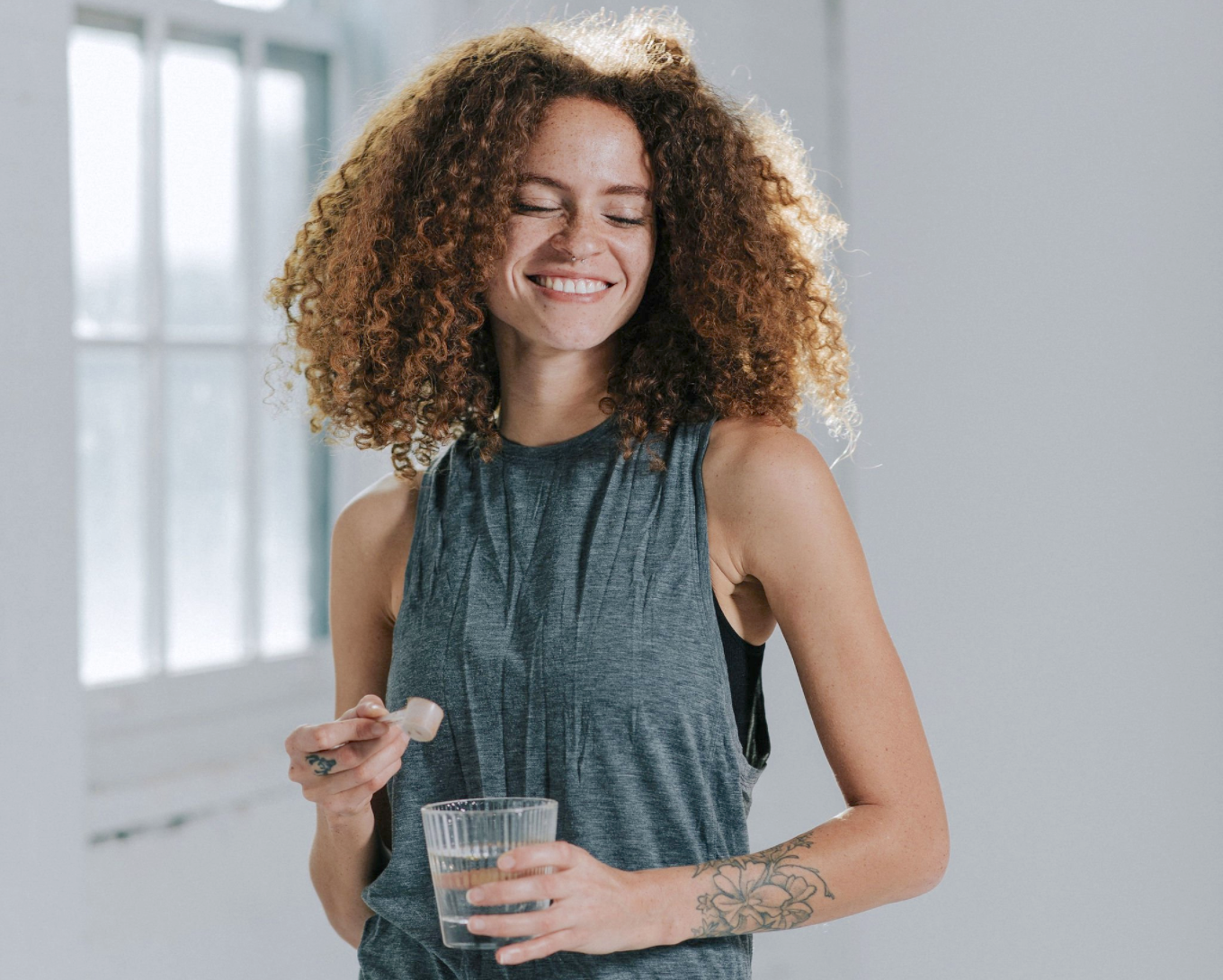 This article is written in partnership with beam—they're dedicated to creating clean, pure CBD-based products for your health and well-being, and we're honored to work with them. ~ ed.
~
I can't be the only one who's been sideswiped by insomnia in 2020.
Between the pandemic, the politics, and what feels like one tragedy or stressful event after another, I've found myself swamped in mental health struggles. And, more often than not, it's been overwhelming enough to render me sleepless.
I would have never described myself as a particularly good sleeper—but this year's insomnia has been the worst of my life. From my first ever bout of crippling anxiety to multiple battles with jet lag (as I travelled to the Middle East and back), sleep became an impossible, far-off fantasy. I would get in bed and just lie there, awake, every single night.
"Are you exercising enough?" my parents asked.
Yep.
"Make sure you don't use your phone or computer right before bed," said the internet.
Never.
"Try these CBD gummies—they put me to sleep every night," said a friend.
Didn't work one bit.
"This meditation app does the trick," said my aunt.
It did not do the trick.
So I wasn't particularly optimistic when a coworker suggested I try beam. They're a CBD company that has a sleep-specific blend called "dream." No CBD product had been particularly helpful, but anything was worth a try, so I ordered their hot cocoa version of dream that comes in hot cocoa powder packets with just the right amount of helpful ingredients in each.
The first time I tried it, I made up my cup of hot cocoa about 30 minutes before bedtime. I sipped on it for a bit and then climbed into bed. After those first 30 minutes, I could feel myself getting drowsy. That drowsiness just kept deepening and, within another 30 minutes, I was sound asleep.
Night after night, I had my hot cocoa bedtime ritual, and, night after night, I was falling asleep quickly and sleeping throughout the night. I was genuinely thrilled, shocked, and grateful.
For anyone out there who is struggling with sleep, insomnia, anxiety, or all of the above, I would unequivocally recommend beam. No, not all solutions work equally for all people—but I can attest that, for me, it's been nothing short of magic in a year when we could all really use any kind of relief the universe can provide.

A Delicious, Healthy, Simple Solution to Getting Better Sleep
"I was VERY pleasantly surprised by this. Not only is the flavor great, sweet enough but not too much, I have never slept better. I have never been a good sleeper, and not much as worked, but these past few nights since I started taking it I have woken up rested and even got more Deep Sleep than usual. I will be adding this to my nightly routine moving forward." ~ Gigi G.
A lot of us are already familiar with cannabidiol (CBD) and its benefits, and many swear by their daily dose to help with anxiety and insomnia. 
CBD works to support and nourish our endocannabinoid system (ECS) to maintain optimal internal balance, regardless of outside stressors, regulating our stress levels, and promoting a state of rest and relaxation, thereby supporting easier, better quality sleep.
But it can be tricky to find the right quality product, exact dosage, and easy-to-use delivery method to ensure the calming response we want from this supplement, at the right time. Here's where beam outshines many other brands on the market. Their sleep blend, dream, is a deliciously chocolatey CBD drink blend. And it's exactly what we need for sweet dreams. 
It's a carefully formulated balance of Magnesium, L-Theanine, Melatonin, Reishi mushroom, Cinnamon, and Cacao, which all complement their THC free nano CBD powder, triggering relaxation, helping us to fall asleep, and stay asleep. Reishi mushrooms also have preliminary findings supporting a healthy immune system in addition to aiding sleep.
"If you aren't a good sleeper or a deep sleeper this will change your life! So happy with Dream. I'm not foggy in the mornings. It's a definite buy." ~ Macie T.
For ex-professional athletes, Matt and Kevin, founders of beam, quality and purity are second to none when it comes to the CBD they themselves started using to counter the aches and pains, increased stress, and sleepless nights they began to experience as a result of their careers.

They founded beam after struggling with the lack of transparency and quality in the market themselves. Now, they're dedicated to offering transparent, clean, and THC-free CBD products, especially suited to athletes and professionals who need complete confidence in the ingredients of the products they use.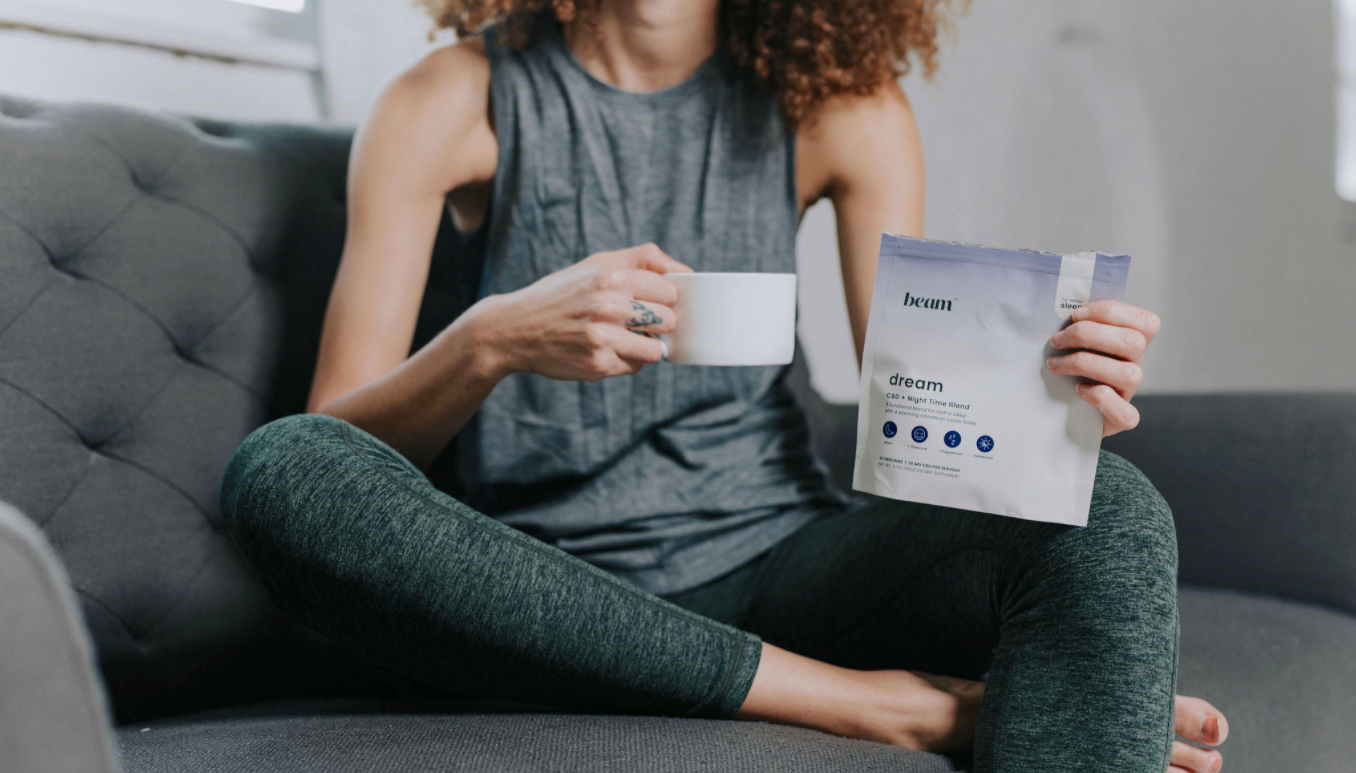 Sleep & the Immune System
Getting a solid night's sleep is one of the single best ways to allow the body to restore itself. Studies show that those who don't get enough sleep are more likely to contract disease and recover slower than those who are well-rested. 
When we sleep, the body releases cytokines: key players in the regulation of our immune systems. When we don't rest well or enough, our body doesn't release nearly as many of these and other modulators, like antibodies. 
Even before we got into global pandemic territory, many Americans reported issues going to sleep, staying asleep, or getting restful sleep. Of course, there are plenty of tips and tricks we can use in supporting our sleep routine, like eliminating screen time from the bedroom, or doing something relaxing, like a gentle yoga routine, before bed. But that doesn't always help. Especially not now.
2 Ways to Be your Best, Healthiest Self:
Better sleep 1. Dream CBD + Night Time Blend
1/2
Help your body & mind wind down for a better night's sleep* with this warming cinnamon cacao blend of relaxing compounds like melatonin, magnesium, reishi & l-theanine, plus Beam's nano CBD powder. "So delicious! It certainly helps me wind down & get the relaxed sleepy feeling in my body, which I love. I mix it with warm almond milk & it's my new favorite nightcap." ~ Ashley B.
Shop Now
Peace of Mind & a Damn Good Night's Sleep
With all the noise out there about health right now, what we need is complete clarity and ease-of-use in our chosen supplements. And with beam, that's exactly what we get.
Well, that and a damn good night's sleep.
~
"I drink it as I start getting ready for bed and start feeling sleepy within 20 minutes. Once I'm in bed, I fall asleep right away. It also tastes amazing especially with oat or almond milk! Like a cinnamon hot chocolate. I'm addicted!" ~ Napassorn B.