This article is written in partnership with HelloFresh—they're dedicated to offering easy, tasty, stress-free home cooking, and we're honored to work with them. ~ ed.
~
"I'm just so tired of cooking."
"Going to the grocery store gives me a ton of anxiety right now."
"I can't bring myself to figure out what to make for dinner tonight."
These are just a few of the many complaints I've heard from friends and family about keeping themselves fed during these weird times.
It's tough, undoubtedly. We're not used to this level of homebound-ness. It's challenging, unfamiliar, and brings about all sorts of new issues. Like cooking fatigue, grocery store paranoia, and recipe boredom.
I know I've been struggling to keep up enthusiasm for making myself food day in and day out. Or, rather, I was struggling—until I got to try out HelloFresh.
It may seem almost too good to be true, but HelloFresh is the savior for our food woes during this time. It makes cooking so much easier, it removes the need for grocery store trips, and it comes up with interesting, yummy recipes for us.
But I know it can be hard to trust random companies telling you they'll provide the solution to your problems. So, my colleague Dave and I—both health-conscious foodies—decided to try them out and give you our honest, genuine, no-BS opinion of them.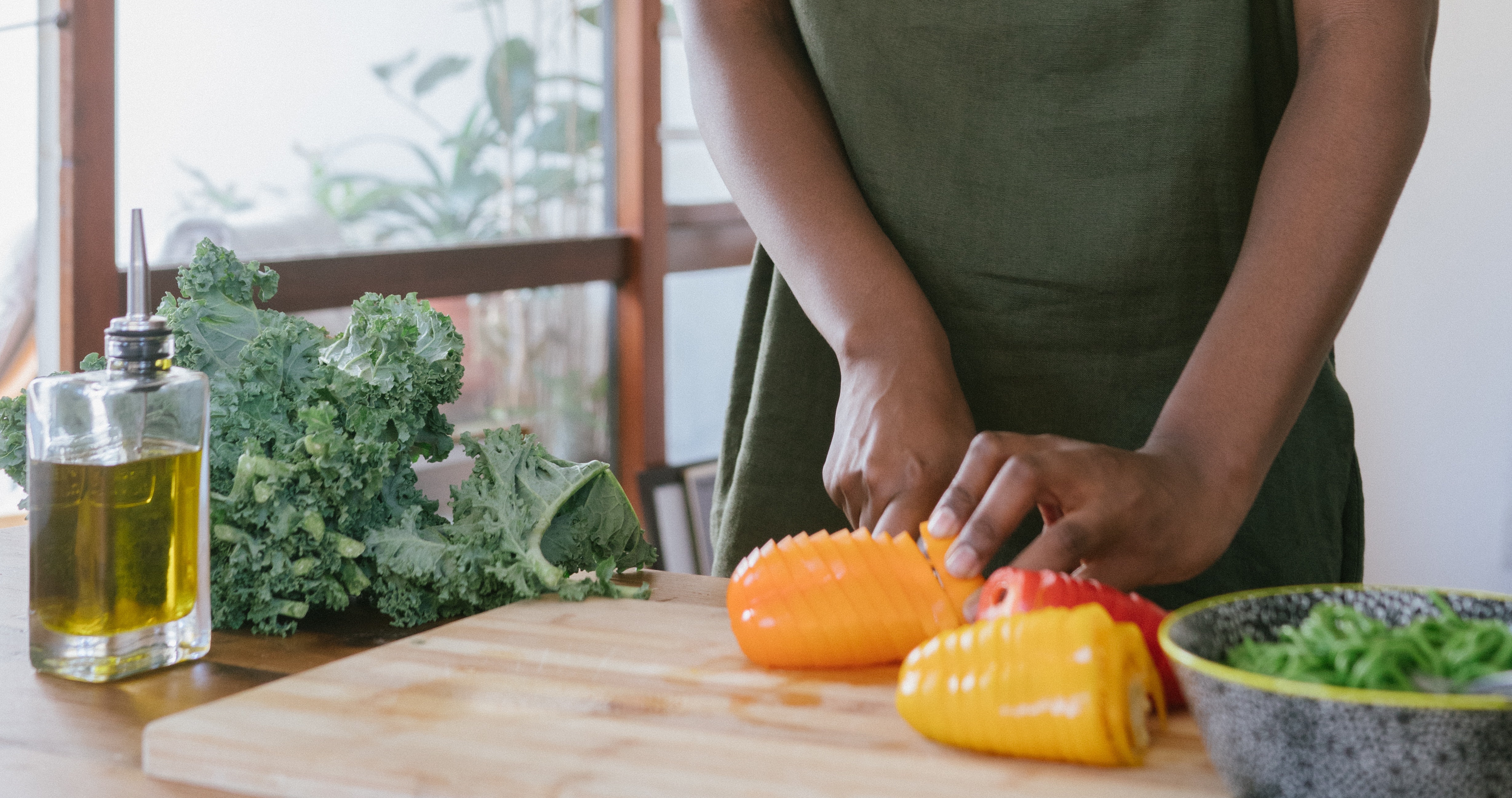 How It Works
Basically, you tell HelloFresh how many people you're feeding and how many meals you'd like per week. You also specify whether you'd like the Meat & Veggies, Veggies, Family Friendly, or Low Calorie option. Once you've picked your plan, you choose your recipes from 21-plus different options every week. Then your ingredients and recipe instructions arrive at your door, ready to be prepared whenever you'd like.
"HelloFresh has been a blessing during this challenging time. It is an enormous relief to know that every week, our box will be arriving with 5 healthy and delicious dinners. It relieves a ton of pressure on us, as we do not need to go to the grocery store nearly as often nor do we have to wait for time slots online to get groceries delivered. I can count on my box arriving every Monday, and I am extremely thankful for that reality in these otherwise chaotic times."  ~ Michael, HelloFresh customer
My Experience with HelloFresh
I'm an all-the-time vegetarian and most-of-the-time vegan, so I selected the "Veggies" option and ordered Butternut Squash Agnolotti, Black Bean & Poblano Flautas, and Hoisin Sweet Potato & Mushroom Bowls.
I would not call myself a good cook by any stretch. I'm a good baker and an at-most decent cook who does a pretty good job on a small number of recipes that I've made over and over. So I was honestly expecting my cooking with the HelloFresh ingredients to be a flop. Which is why, once I completed each recipe, I kinda just couldn't believe that I had actually made them. The instructions couldn't have been clearer, and the cooking went off without a hitch, every single time.
They provided exactly the right amount of each ingredient, gave precise directions for each step of the process, and made clear any place where someone might get confused or do the wrong thing. From pulling out the recipe to sitting down to eat, all the recipes took less than 40 minutes.
If you want to be able to reliably cook tasty, quick, interesting recipes, HelloFresh is just about the simplest way to accomplish that. And it's easy to understand why so many folks have turned to it—both in our increasingly busy modern lives and during pandemic food woes.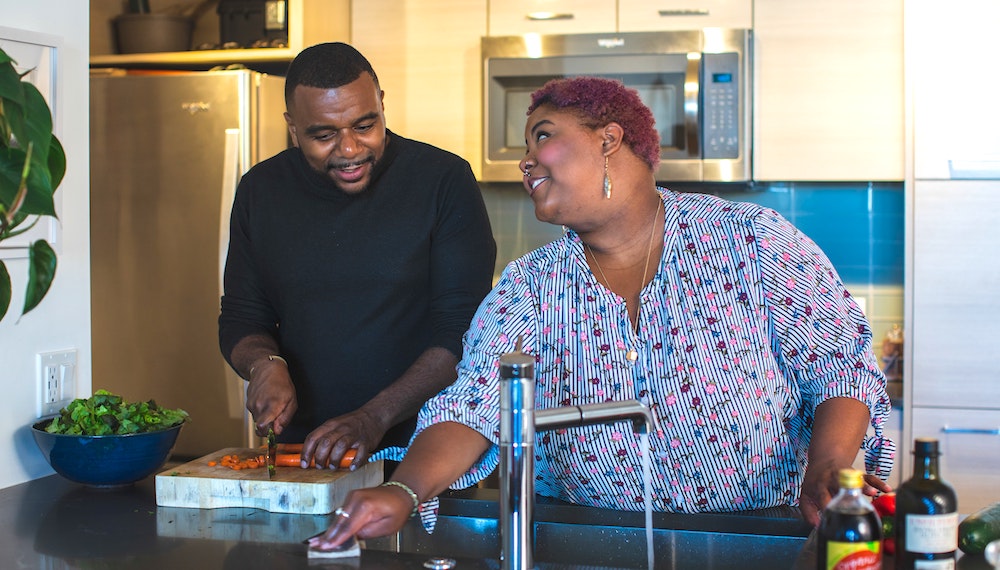 Dave's Experience with HelloFresh
My colleague Dave (Elephant's Chief Revenue Officer) ordered Tunisian Mushroom Stuffed Peppers, Roasted Veggie Farro Bowls, and Hoisin Sweet Potato & Mushroom Bowls. He happily reported back that the food was exceptional and that both he and his wife were quite impressed:
"We made three vegetarian options, and the end results were deeply balanced, flavorful dishes with fresh, ripe ingredients at the right portion size. Honestly, I was a bit surprised I liked the food as much as I did; I expected less subtlety and sophistication, but these meals fully delivered, and I am a bit of a food snob.
Credit to HelloFresh for their amazing flavor packets, somehow sending produce that was perfectly timed for ripeness, and for significantly increasing the likelihood that we would make food we loved. Bonus: no need to go to the store.
What about that waste? It's going to take some impressive technology and logistics to make mail order meal kits not wasteful, especially when they come in one-time-use coolers (at least they are mostly cardboard) that include bags of ice.
If HelloFresh could minimize the waste (which they are and have been working on), we would be high-frequency finer diners chez nous."
HelloFresh & Sustainability
I promised no BS, so it is important to acknowledge that Dave makes a damn good point. Dave, Elephant Journal on the whole, and I are all firmly committed to sustainable living. We're wary of anything with plastic packaging—or excess packaging of any kind.
However, it's also important to acknowledge the things that HelloFresh is doing to make sure their products and service are as sustainable as they can be.
Here are four ways they've made (and continue to make) efforts to be a "green" company:
1. I was particularly impressed with the entire section of their website dedicated to explaining how to recycle each part of the exterior and interior packaging, making sure their customers know it is recyclable—and that they should absolutely make efforts to recycle it.
2. They've made sure that their carbon footprint is less than that of alternatives:
"Our carbon footprint is 25% lower than that of meals made from store-bought groceries, thanks to a streamlined supply chain and more efficient distribution, which reduce greenhouse gas emissions, according to a University of Michigan Study."
They also make ongoing efforts to make a more positive impact through a partnership with TerraPass, which enables them to offset 100 percent of their carbon emissions.
3. They're committed to choosing ingredient sources that are environmentally friendly and sustainable.
4. Possibly the most important role HelloFresh plays in sustainability is in the reduction of food waste. According to the National Resources Defense Council, "America does not eat 40 percent of its food. If the United States went grocery shopping, we would leave the store with five bags and drop two in the parking lot. And leave them there. Seems crazy, but we do it every day." By being intentional about portions and providing people with no more ingredients than they need, HelloFresh is helping to cut down on food waste. Using HelloFresh can reduce our household food waste by 25 percent—or even more.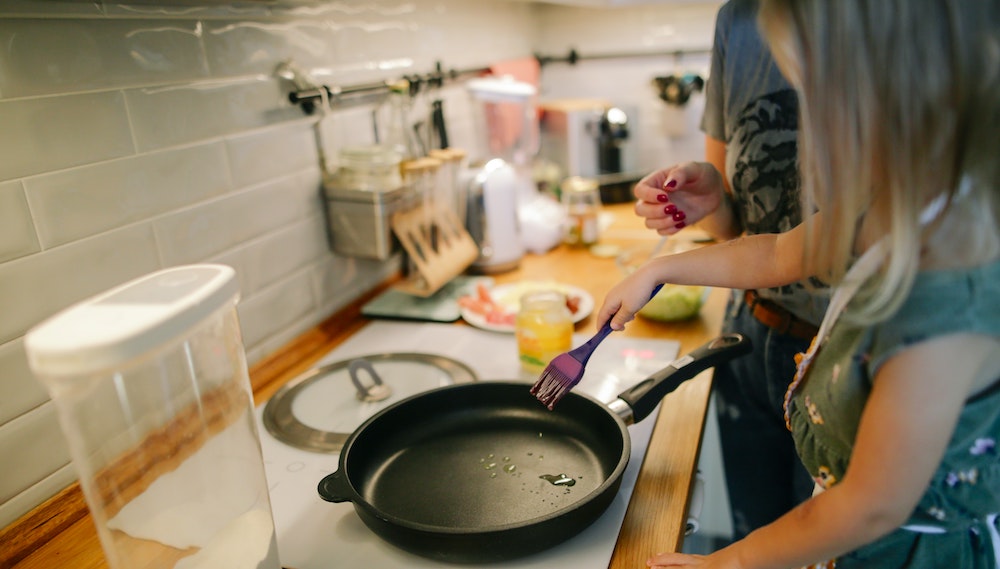 Easy, Tasty, Stress-Free Cooking
If you're like most people, you are a little over cooking; a little over masked, stressful grocery store trips; and a little over the repetition of the same-old recipes you've been making for the past five months. And it's probably going to be quite some time before that changes.
HelloFresh has brought some much-needed variety, simplicity, and stress-free food into my at-home life. Feeding myself using fun, new recipes has provided some relief amidst all the weirdness.
And honestly, anything that can bring us a dose of joy and a bit more sanity during these times is more than worth it.
~