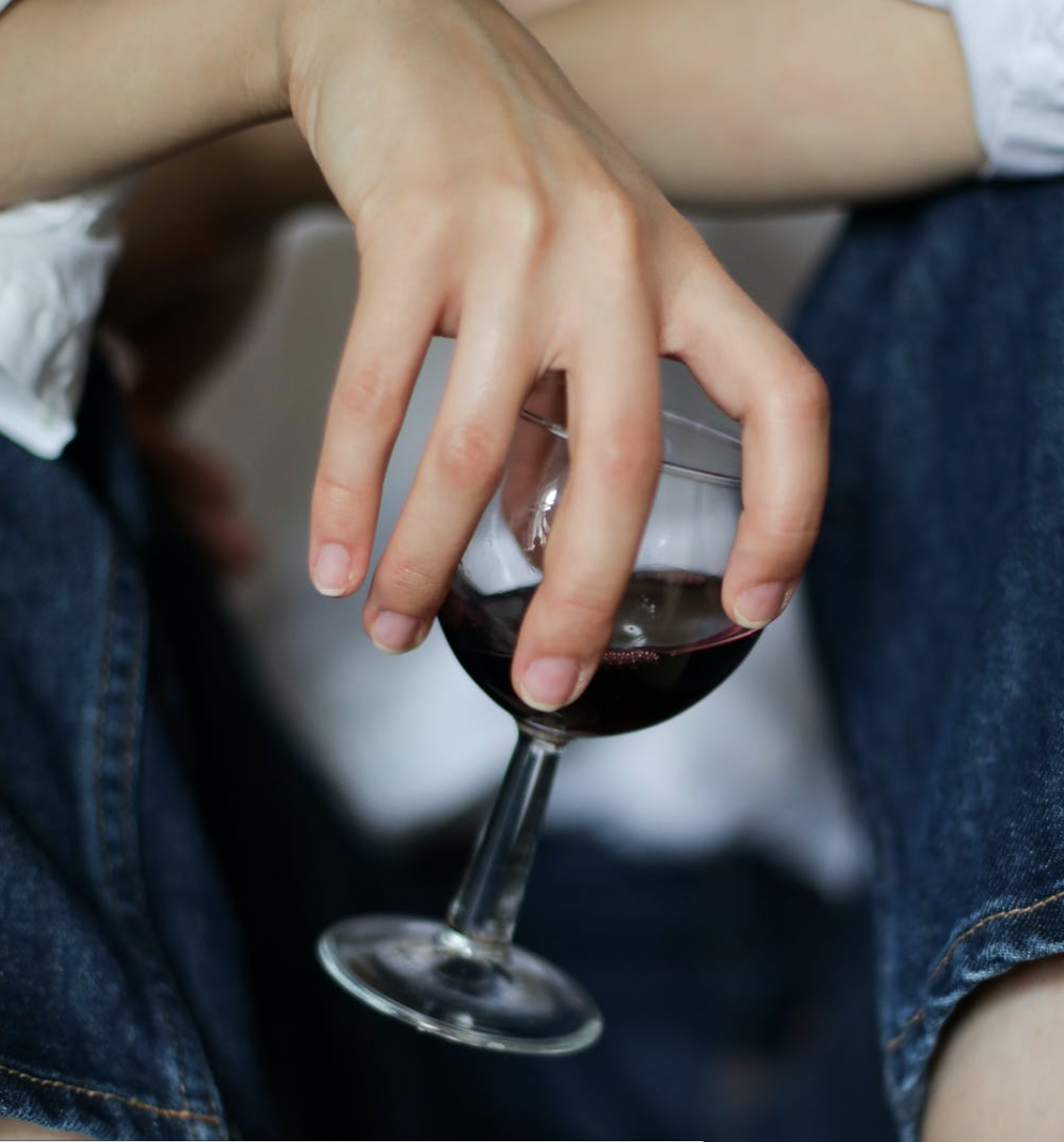 Entering my 30s started as a transformative journey.
Recently separated from my husband, I left my career of seven years in search of something different. I wanted to grow, expand, and change. I wanted to learn something new and live a more adventurous lifestyle.
Not that I wasn't happy before, it was just that my time where I was had expired, and with a major autoimmune flare-up causing a sort of spiritual type awakening, there was no more postponing the inevitable.
It was in July that I let myself be free, took my daughter to the Tetons, in Wyoming, for a short stay, and then we headed south, where we began our new life in Colorado.
I was seeing an acupuncturist briefly, before taking the leap, who had helped me sort out and stabilize my autoimmune symptoms. After moving, we kept in touch via social media, and he challenged his friends and followers to a "dry 90″—which meant 90 days of alcohol-free living.
We were only two days in when I absentmindedly ordered a Bloody Mary at brunch. Luckily, he held me accountable, and I restarted the challenge on my own accord.
I was so proud of myself for making it past the 30-day mark until I crumbled under peer pressure. I traveled to visit one of my closest and best friends—this was where I decided to just give in. It wasn't like I ever had a drinking problem—at least, that's what every single person (no exaggeration) told me when I proclaimed that I was participating in the challenge.
You see, I grew up in a culture where weekly binge drinking was—and still is—perfectly normal. So going out two or more nights a week and drinking myself into complete inebriation was totally acceptable for me.
I found myself stumbling into the arms and beds of different men on numerous occasions, and then waking up the next morning in rough shape. If you know what a hangover is (I'm assuming you do), amplify that. Because with autoimmune disorders (or at least mine), the hangover presents much worse.
I participated in this type of behavior on repeat for around four consecutive years, alongside many friends and family members, until my boyfriend and I decided to move in together, get married, and start a family.
Our lifestyle dramatically changed, and after four years of what seemed to be some of the most challenging times of my life, our romantic relationship came to an end.
Approaching my 30th birthday, facing the reality of becoming a single mom, and knowing that I wanted to have a fulfilling, romantic partnership, I knew that I needed to approach my present and future differently. So with that, on Christmas Eve, I turned 30 years old and decided to have a sober year (in 2020).
For me, the decision was easy. Making sober life choices versus losing myself in the bottle on a regular basis was how I was going to move forward and create a positive change.
In order to be the best version of myself and the best example that I can be for my daughter, living an alcohol-free lifestyle has set me free in so many ways. Not to mention that I started climbing in my career and making new friends who were also (surprisingly) sober.
I made several right choices, and even through this pandemic, I have been able to find reprieve through writing, yoga, and meditation.
Of course, there are days when the desire to pour myself a glass of red wine settles in. There are days when a tart margarita tempts me, with a fresh bowl of guacamole. However, I save myself much grief, heartache, headache, and money—all of those temptations easily float away.
I have learned to comfort myself, find joy in the day-to-day, and have a more playful approach to motherhood.
While many people still believe that I never had a drinking problem, I believe that alcoholism shows up in subtle ways.
Removing myself from that specific cultural norm has allowed me to grow exponentially.
I continue to expand and affirm my worth and values as a human, an artist, a writer, and as a strong independent woman, raising another strong independent female.
~