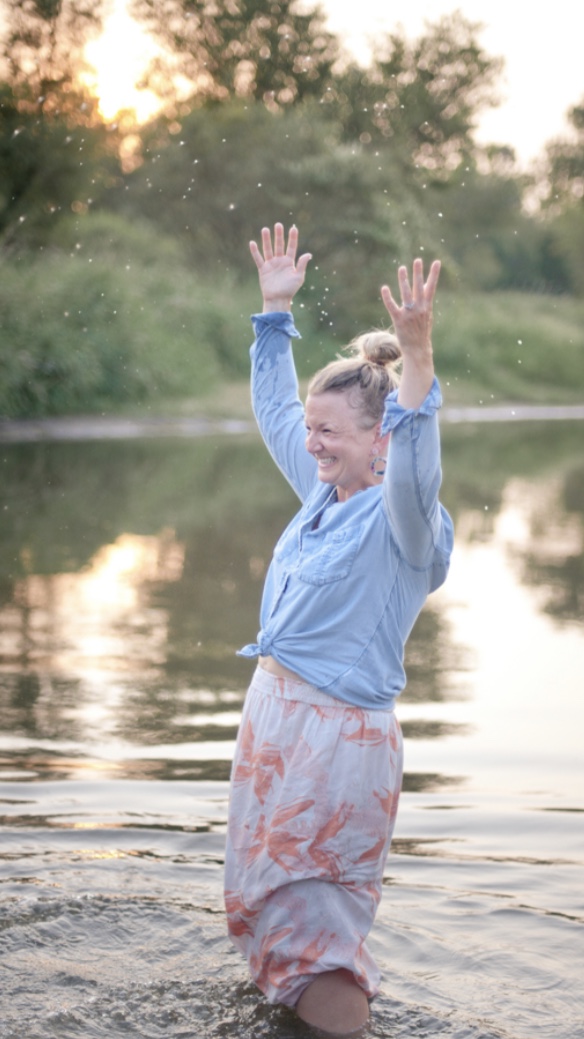 I don't mean to sound depressing, but is this the end of the world?
In 2020, we have a corrupt leader, a global pandemic, wildfires wiping out towns and homes, evilness and greed in animal agriculture, and people working to cover up climate change.
Is this REM song coming to fruition, "It's the End of the World as we Know it?"
I don't know about you, and I don't want to sound apocalyptic, but I personally don't want to be the last woman standing on this cold, dark earth alone.
Lately, life has felt so divided and disconnected.
I seek a reprieve from the endless bad news and disaster.
I long for times of hugging, going out for lunch, and not being afraid to get too close to my fellow human beings.
I am tired of the endless scrolling, the loneliness, the unknowns, and the fear debilitating my mind.
A few years ago, after moving to a small Midwest town, my life was turned upside down. I went to visit a lady who owned a home/nonprofit where she allowed women and children who had been in domestic abuse situations and needed respite to live there.
I visited her after having a hard time adjusting to my new life and thinking I needed to get out of myself to serve others. Previously, I had volunteered at a shelter for women and children and learned so much from that experience. So I went there.
She gave me a tour of her facility. She was so warm and inviting and had such a caring heart.
Something happened to me that day: I fell apart in her living room. It was ironic that I came to help her and in the end, she changed my life. 
I explained my circumstances and how alone I felt. I had grief on top of grief, which I didn't know how to process. I was homesick and felt like an alien in this new place, and she listened.
I explained how everyone here was so Christian though I, myself, had gone to church for years and thought I was "Christian enough." However, those people were some real "Bible-thumpers," and I just didn't know how to fit in. 
She asked me if I was saved. I said, "Sure." I felt like I said that prayer many times in church services over the years, but she asked if I had done it one-on-one with someone before, and I hadn't.
She asked me if I would like to do it right then. I was a puddle of tears, and I had to let go of something. I think now it was my pride and my ego that kept me trying to stay strong and feeling like I had to do everything on my own.
I drove a BMW and had cute hair and outfits. I didn't want anyone to see what a mess I was on the inside. The facade was failing me, and I was so insecure and fearful—I needed to let go.
She asked me if I'd ever heard the sinner's prayer, but I hadn't. The sinner's prayer goes something like this:
"Dear God, I know I am a sinner, and I need a savior. I want to turn away from my sinful life to the life you have planned for me. Please forgive me for my sins. Cleanse me of my past, and make me new. I know your son, Jesus Christ died for me. I believe in my heart that you raised him from the dead. At this very moment, I accept, confess, and proclaim Jesus Christ as my personal lord and savior and to live in my heart from this day forward. Thank you Jesus for your grace that has saved me from my sins and has given me eternal life. Please send your Holy Spirit to guide me and to help me to do your will for the rest of my life, in Jesus name. Amen."
There are many forms of this "Sinners Prayer," and the premise is the same: inviting in a Holy presence and asking for forgiveness from living in self-will. 
I believe the ideology is similar in many different religions. But for me, that day after years of living in my own willpower, trying to control and manage my own life, I can't tell you how emotional and freeing it felt to just let go.
From there, she met with me weekly, so that I could learn to read the Bible—I was 40 years old and had never cracked one. I didn't get it, but I wanted to learn. There was some type of block holding me back from being able to understand the words and about the people in the Bible stories.
I tried, then I would close it again, thinking it wasn't for "people like me"—I'm too old and ignorant. I don't get it. I don't understand all of the genealogy and places they are even talking about. I would get kind of indignant and angry about it and felt like I didn't belong because of my upbringing, past drug use, and the shame I felt.
I was different once again.
She was patient. She led me through a few chapters while we talked and discussed them—many times with me in tears. I was so intimidated and afraid, and the walls I had built around my heart were thick and heavy.
It's been a few years since I said that prayer and turned my life over. I even got baptized in a lake.
I still fall.
I am mostly the only one out of my friends and family who is a believer. I'm definitely the first Christian in a long line of unbelievers. 
If this is the end of the world, I want others to know the freedom that can be found in letting go and giving your life over.
I pray this is just a wake-up call for us, and there is still time left to run, frolic, and live a life without aggression, arguments about masks, and racial equality to presume.
In the end, I hope we can all find a savior we can believe in.
~