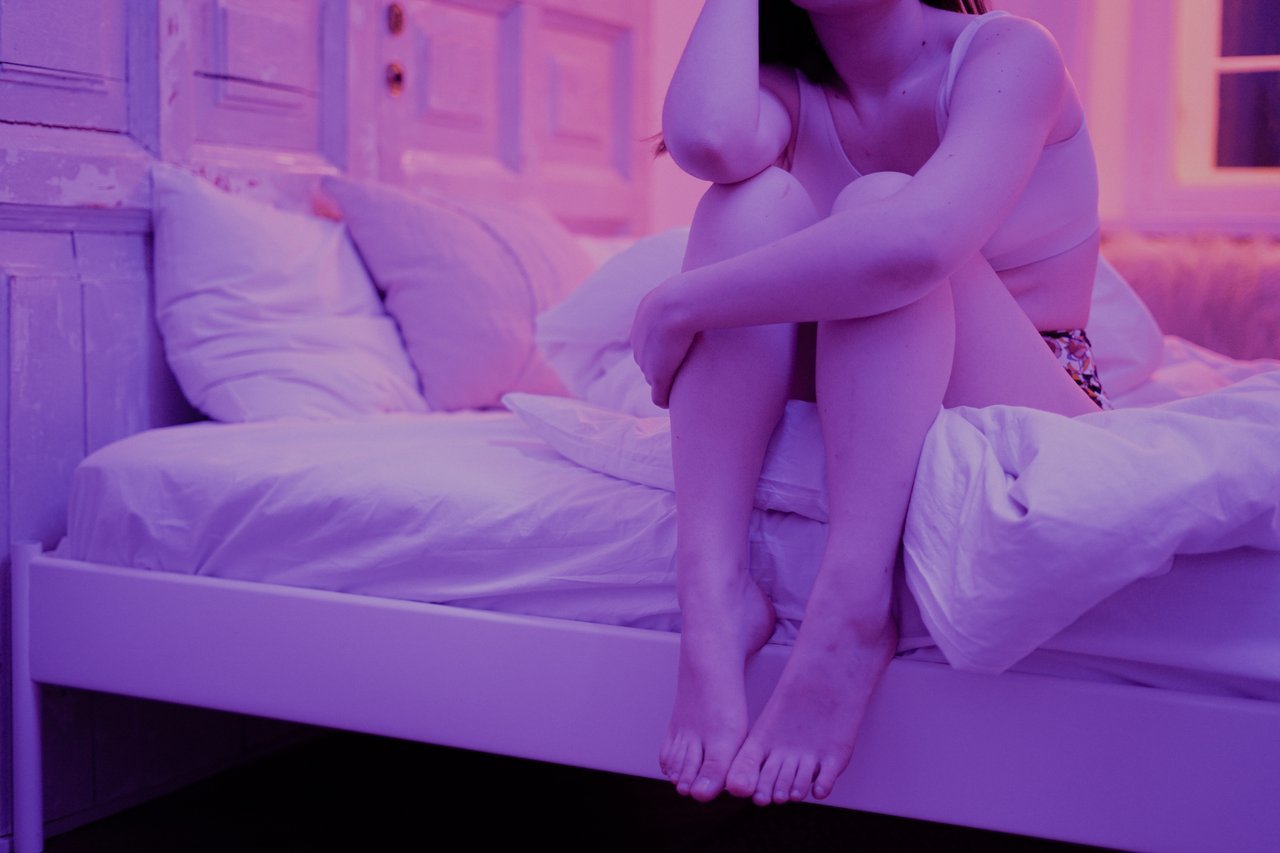 This article is written in partnership with Uqora—they believe you deserve better urinary health solutions, and we're honored to work with them. ~ ed.
UTIs have been a regular part of my life for as long as I can remember.
It started when I was a kid.
I remember spoonfuls of disgusting antibiotics, chased by bites of ice cream. I remember wetting the bed until embarrassingly late. I remember trips to the doctor to be poked and prodded and assessed for underlying issues.
There was a bit of a lull in my pre-teen and early teen years. But then, once I became sexually active, the whole charade started all over again.
Ever since I started having sex, it's been a crapshoot as to when a romp in the hay will lead to the always-fun experience of urgency to pee and burning during urination. Basically, if I don't pee after sex, it's almost certain I'll get a UTI. And even if I do pee after sex, it's still a toss-up.
Doctors of all sorts have loved saying things to me like, "Make sure you practice good hygiene," and, "Don't forget to wipe front to back." Which, for anyone who suffers from chronic UTIs, are two wildly frustrating sentences. Because WE KNOW THAT, DAMNIT. We've tried the drinking a gallon of water, we've tried the cranberry juice, we haven't wiped back to front in years, we always pee after sex, and what in the world kind of hygiene do you think we practice??!
Doctors also often suggest taking low-dose antibiotics to prevent UTIs. Which might be the perfect solution for some folks. But I personally cringe at the idea of having antibiotics as a weekly or daily part of my life.
So, I'd honestly just kinda given up on avoiding UTIs—or, at other times, have completely avoided sex as my only way to prevent UTIs. But neither of those are great options either.
Well, fellow UTI-sufferers, let me introduce you to Uqora—the magical company that was created just for us. Their mission is to provide healthy, easy proactive urinary tract health products at an affordable cost.
May we and our urinary tracts rejoice.
Here's the CEO's story, in her own words:
"I've been there—stuck in the awful cycle of UTIs. In 2014, I had 8 UTIs. If you get UTIs, then you understand how awful the cycle can be.
I was desperate to get ahead of the problem, but was told repeatedly there was little I could do. I disagreed and was inspired to start looking for ways to begin my own proactive approach to overall urinary system health.
My partner, Spencer, was inspired too. With Spencer's background in biochemistry, and my refusal to rely on antibiotics on a daily basis, we started building Uqora. Built-in collaboration with physicians and urologists, with the science-backed ingredients, Uqora is dedicated to tackling urinary health in a new way, with products that work.
I'm healthy now, and I love helping thousands of women like me get peace of mind, too. Welcome! I'm so glad you've found us." ~ Jenna Ryan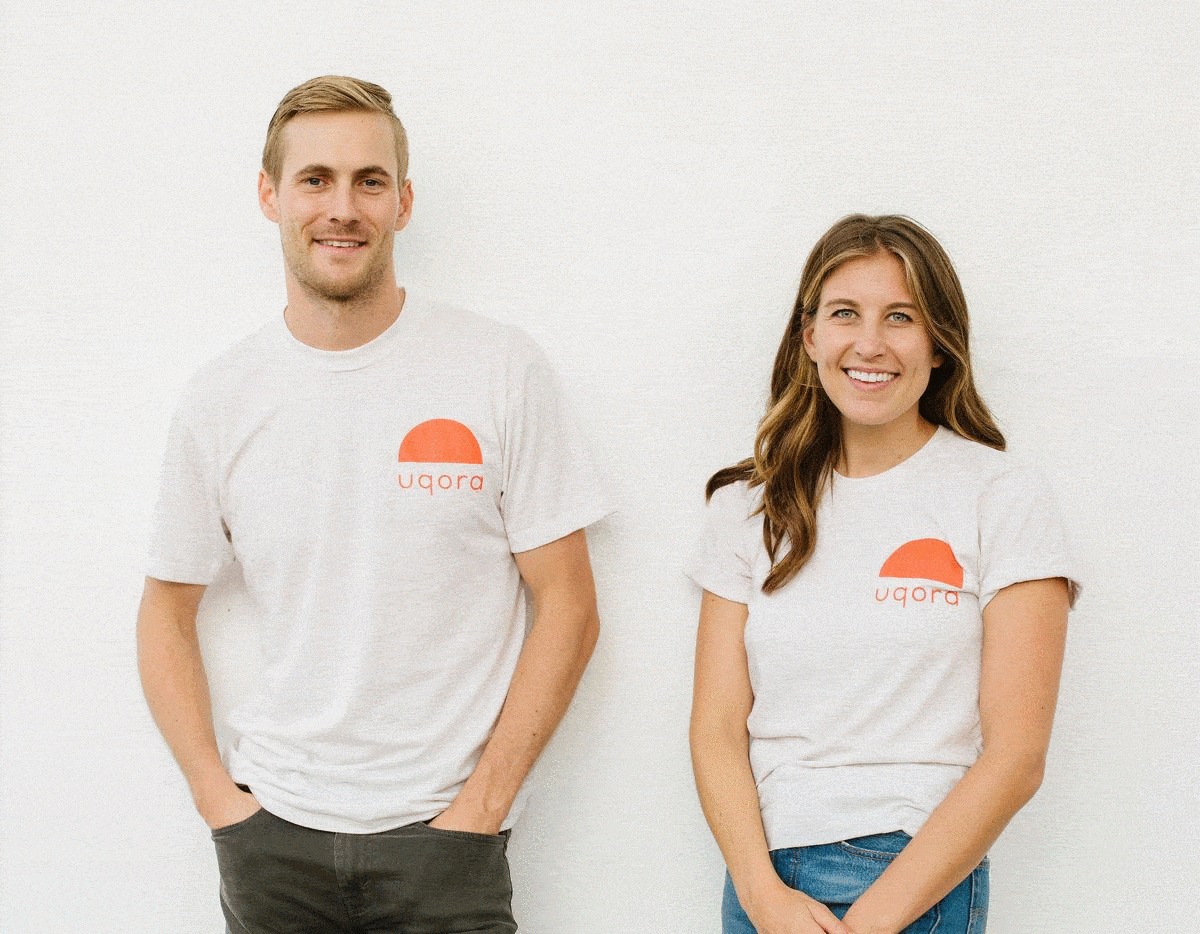 When I first discovered Uqora and read this, I felt like Jenna was speaking straight to my UTI-traumatized soul.
A new proactive approach to urinary health? Say. No. More.
Uqora's Products
Uqora has three core products that can help us out with our urinary health:
Even after decades of suffering with urinary health, I had never heard that biofilm plays a role in urinary health.
Biofilm can build up in the bladder and threaten urinary health, so it can be helpful to give our bladders some love by cleansing the biofilm.
Control is packed full of ingredients that have been shown to clean biofilm in preliminary laboratory research, which is key to staying healthy on a day-to-day basis. It's a daily supplement that can help greatly with overall urinary health.
Much like Control, Promote is a great supplement to take daily. It's Uqora's specialized vaginal probiotic (not a digestive probiotic) which contains the three strains clinically proven to maintain the good bacteria that balance the vaginal microbiome. When the vaginal microbiome is not in balance with healthy populations of lactobacillus, it can threaten urinary health by impacting the urinary microbiome as well.
Vaginas love probiotics (yes, really). And your urinary tract can benefit from them as well. We don't talk about or utilize the benefits of probiotics for urinary health nearly enough. To maximally support urinary health, vaginal health needs to be addressed.
While Control and Promote can and should become important regular parts of our urinary health regimen, as a woman with a sex life riddled with UTIs, Target is, for me, the shining star of Uqora's products.
And it's pretty damn straightforward.
Uqora recommends drinking Target after sex and any time you feel like you need extra support—for some, this might mean after exercise, when traveling, after holding your bladder for long periods, etc. Regardless of activity, it's helpful to regularly flush out your urinary tract (it's recommended to do so at least every three days). However, you can drink Target as often as needed, even daily.
Target comes in little packets that you add to 8-12 ounces of water. Sort of like a post-coital Emergen-C.
Though I haven't been knocking boots with many people during this homebound time of 2020, when I have, I have absolutely loved leaping out of bed to go into the kitchen to pour myself a glass of Target. For those who don't know the horrors of this specific trauma, this may sound like the least fun and most un-sexy thing ever, but for me, it's such an anxiety reliever to know that I now always have a method to keep the urinary gargoyles at bay.
3 Steps to Better Urinary Health—For Good.
1. Uqora Control
Cleanse biofilm
1/4
Biofilm can build up in the bladder and threaten urinary health. Control is packed full of ingredients that have been shown to clean biofilm in preliminary laboratory research, which is key to staying healthy on a day-to-day basis.
Learn More
It's extremely rare that I am sold on a health product as quickly as I was sold on Uqora. UTIs have been a plague in my life for years, and I thought I was stuck bouncing back and forth between celibacy and burning pee for the rest of my life.
Uqora has been my first sign of hope that this doesn't have to be my reality. I get to have sex and stay healthy—all at the same time.
And to that, I say a big, resounding, Uqora-converted:
Hell. Yes.