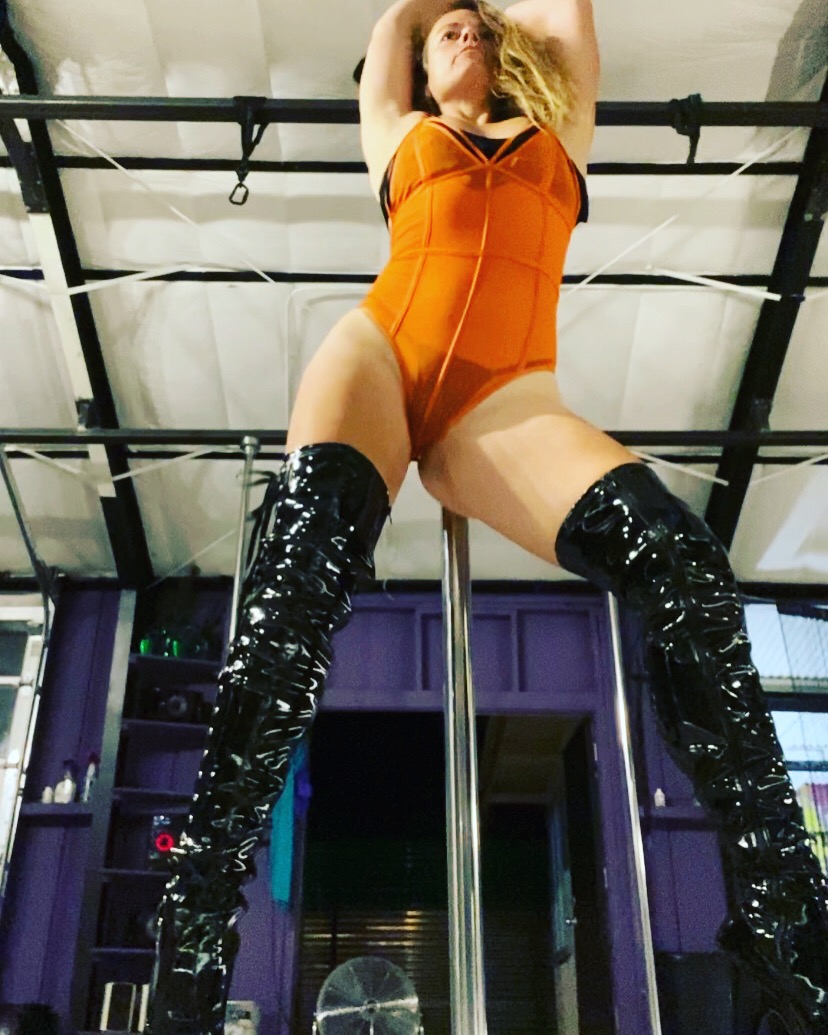 I am a mixture. 
I am a childlike, badass, naughty, beautifully chaotic, sensuous, provocative artist—a sage of a woman. 
Women like me are hard to find. And even harder to be handled by those who don't come from similar dimensions. 
Does it mean I have to be less loud, hide my head, or remove my invisible crown?
Do I put myself in a box—hide my explosive energy, dissipate my inner fire, shrink myself in any way—just because some people cannot handle or understand me? F*ck. No.
I have come a long way to be where I am. And I am immensely proud of myself.
I have worked in and out to honor all parts of me—as equals. It feels beautiful and liberating. 
I am freeing myself and generations of women before me.
I am headed toward the best parts of me, yet to be discovered and embraced—the most shadowy, the darkest, "dirtiest" parts of me. 
There is gold hidden in these corners, waiting for me to uncover and release it.
And out of gold comes light.
If you are a woman reading this and feel like you are so many things—a paradox unto yourself—keep your head up.
Keep your chin facing the sky; keep your chest and heart open, and walk like you own those steps (because you do).
If you are a woman reading this, remind yourself of the breathtaking paradox that you are. Observe and witness all your parts, shadows, and light, and how they make you whole.
If you are a man reading this, level up. Embrace this hurricane of a woman if she comes your way. 
It's not that she does not need a lover or a man. 
Surely she does. 
But this type of woman wants a real man who has magic in his eyes, spills soft kisses from his mouth, and offers wild touches on her skin.
He arouses her mind before her body responds.
He embraces her chaos and finds beauty underneath it all.
The way a man holds and touches a woman tells a lot about his inner depth and soul evolution.
If you are a man reading this, do you dare to surrender to her chaos so she can surrender to your safe, loving arms?
We, men and women of today's world, need to learn new ways of being and loving and f*cking each other.
We need to find ways that feed us within—ways that uplift us and make us both feel safe and free.
Do not try to silent a hurricane woman. She is a gift to this world with all her flaws and shadows.
She is the most beautiful and deep phenomenon I have ever witnessed—in myself and other women. We have magic, chaos, and stars in our eyes.
You cannot rule chaos. Chaos is the place where transformation occurs.
Embrace the hurricane kind of woman.
Hold her. Love her genuinely.
She will transform herself, you, and the entire world with a whisper.