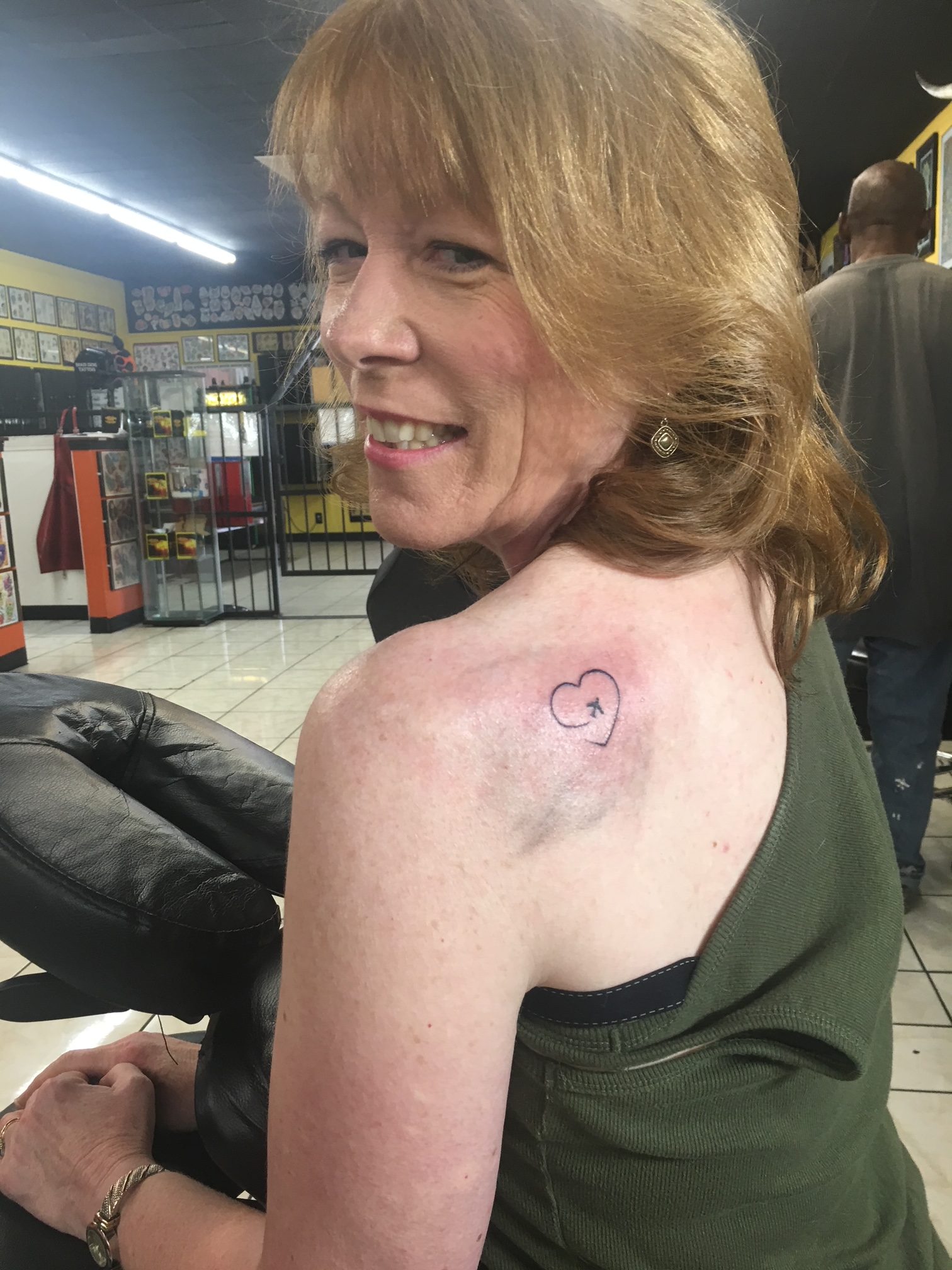 Have you ever seen those bucket lists that pop up on Facebook every now and then?
My friends would check off all of the exciting things that they have accomplished or experienced, such as seeing the Northern Lights or going on a safari, and then they would send it around for the rest of us to complete. Who are all these adventurous people who go skydiving, skinny dipping, and spelunking, anyway? And the ones who get piercings and take pole dancing classes? What would their co-workers think?
I would look at the list and see only a few things that I had experienced, and of the few things I could check off, none of mine were that exciting. Bought a house—check. Kids—check. Skinny dipping—nope. Okay, I might be able to check off skinny dipping. Does it count if I only took my top off and still had my bottoms on?
You might say that I was a little uptight. I used to think that it was because I was raised to be a "good girl" or a "nice girl." I realize now that it was just easier for me to play it safe and do what was expected of me. No chance of getting hurt or being judged that way. Deep down, I think I've always had an adventurous spirit, but I also had an image to uphold as a wife, mother, and business professional. I did my best to provide an Oscar-winning performance in all three of those roles and tried to live up to the homogenous persona I projected to the world. But on the inside, I felt like my life and time were slipping away from me. Was I getting too old for life's adventures?
A few years ago, I had one of those stereotypical mid-life crises. It wasn't one of those things where I just woke up in my 50s and realized that I wanted to be a cougar and drive a sports car. It was like a slow sunrise where the light started to spread over all the empty valleys in my life. I wanted to fill that emptiness and I was tired of being afraid of just letting go and having fun. I started going to visit my best friend from high school who lived about four hours away from me. I would go a few times a year for a girls' weekend. I used to ask my husband for permission to go and it always seemed to be an imposition for him. After a while, I would just tell him when I was going.
I lived for those weekends. It was a four-hour road trip of listening to my favorite country music and singing songs like "Beer Never Broke my Heart" at the top of my lungs (even if I can't sing well). As each mile passed and I got farther away, I could feel my body becoming less tense. I was off the clock—from work and from my alter ego, the nice girl. I was just Chris now, and I could be whoever I wanted to be. I didn't have to impress or please anyone. We would go out drinking and dancing; I would let go and just laugh and be happy. I felt so light. Maybe it was the margaritas. Maybe it was just not giving a sh*t about what anyone thought about me for 48 hours.
On one of those girls' weekends, I decided to do something for me. Not the usual mani-pedi pampering day. Something outside of my comfort zone. I got a tattoo. My friend and I had talked about it before, and when I finally got serious about it, she didn't hesitate to say she would take me. She already had few tattoos of her own and knew of some places to go. Nobody else knew I was going to do this. I didn't tell my husband because I was afraid he would talk me out of it. But it was not his decision to make. It was mine.
We went on a Saturday morning at 10 a.m. when the shop first opened. Fully sober and scared as hell, I walked into the shop with the determination of a bulldog and a tiny photo of what I wanted on my cellphone. I had given birth to two children. The pain of a little needle and ink wasn't about to deter me. The exhilaration of making this permanent decision for myself, just because I wanted it, was incredible. It went against everything I ever believed in the first half of my life. Don't do things that are a little daring or edgy. What will people think? As I felt the cotton ball with a cool antiseptic wipe my skin, and as the tattoo artist began to work on my shoulder, I knew this was the beginning. It was like I kicked open that door that had been closed for so long and gave all of my fears the finger. That would be the first time, but definitely not the last. The door got blown off its hinges with that kick.
Suddenly, it was more than just about the bucket list. It was about living my life and being authentic. It was about being the person I was meant to be, not the person that I was expected to be.
Over the next two years, I left a job that made me miserable, left a marriage that should have ended long ago, and started remembering some of the dreams I had tucked away so long ago like old love letters I had written to myself. That tattoo became a symbol of all the good things that can happen when we push past our fears and dare to be selfish enough to put our own happiness first. If I can share any advice, I would say don't wait until middle age to claim your happiness and live the life you want. As for the bucket list, I've added a second tattoo, ridden in a hot air balloon, ridden on a motorcycle, and am writing again so that my experiences can be shared with others. I see many more checkmarks in my future and a much more fulfilled life.
~