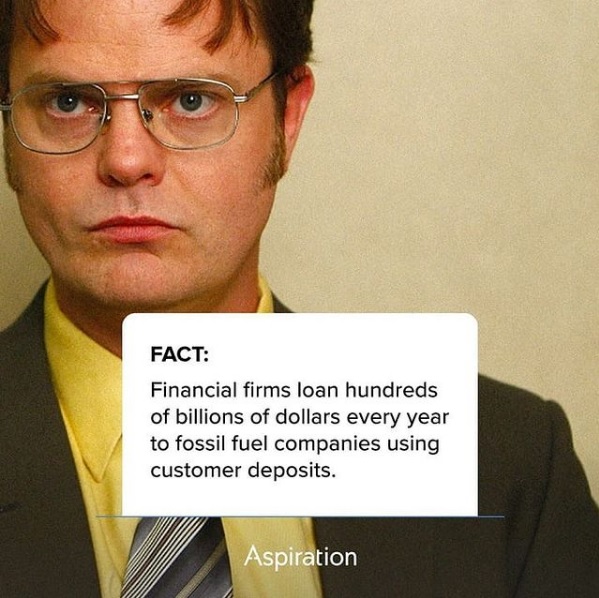 This is a post written in partnership with Aspiration—an Elephant Mindful Partner. We're honored to work with anyone this dedicated to making money moral again. ~ ed.
~
Over the last four years, Trump has pretended that climate change is not a real or serious issue.
Meanwhile, the West coast had a historically bad fire season this year. Wildfires ravaged millions of acres, whole towns, and countless homes and killed at least 14 people. 
This isn't a fluke or a one-time thing. It's our new normal. 
And it will only get worse—unless we take action and make sure that the people in power believe in climate change and genuinely give a damn about protecting the planet. 
Now, with a new administration in the United States who actually does care, there is a real opportunity to be a positive change in the world. 
Biden's promise to rejoin the Paris agreement is just one of the many ways he plans to tackle climate change. He's also said he wants to spend $2 trillion in the next four years to drive down emissions. 
And it seems like even the big guys are getting on board. According to a recent New York Times article, General Motors announced they're ready to back Biden's plans to reduce emissions from cars and trucks. What does this tell us? It's "a signal that corporate America is moving on from President Trump."
More and more, we're hearing folks wanting to be part of this change, too. Since we now know that the big financial institutions directly fund the fossil fuel and gun industries*, we want to find a better way to bank that (maybe) also does good for the planet. 
And that's why we love Aspiration—"a new kind of financial partner that puts their customers and their conscience first."
Plant your Change
Small actions do add up to big change. Aspiration is dedicated to building a better world by helping people spend, save, and invest with a conscience.
One way they're doing this is through Plant Your Change, which lets you fight climate change with every purchase. They round every transaction up to the nearest dollar and use that money to plant a tree. The cool thing about this is that you don't need an Aspiration account to take part—that's how much they care about changing the world.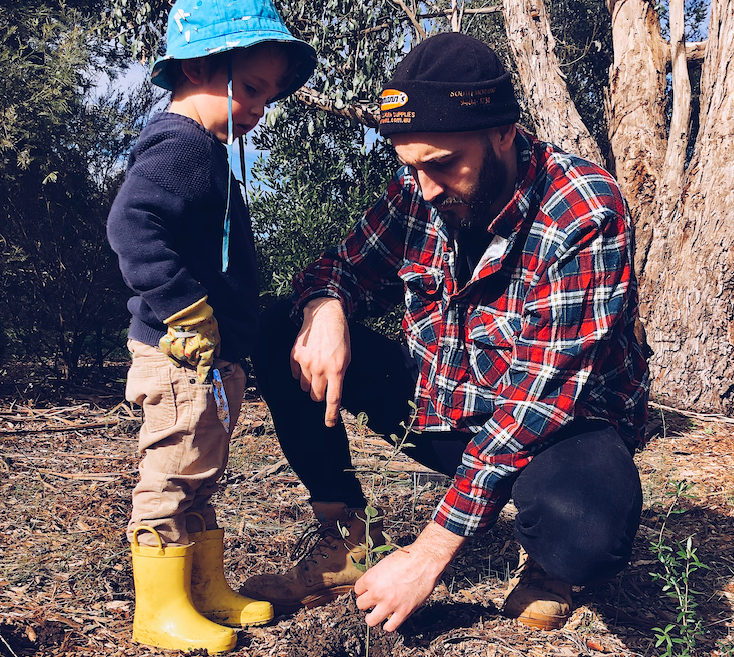 You also get to control how little or how much you want to plant. You can cap your planting each week, and you can take a pause whenever you like. Help them reach their goal of planting 100 million trees!
Here's what Elephant's CRO, Sir Dave Rogers, had to say about it:
"Many of us have banked or invested with the same institution for as long as we've been earning, and it might seem somehow either too risky or too difficult to switch to a newer, more ethical option, but here's the good financial news:
Aspiration is a financial partner with a mission to do good by the consumer and the community at large. I now use Aspiration as a checking account and I love them."*
Dave decided to put his money where his heart is in support of an ethical, transparent, firearm-free financial service and signed up for an Aspiration account.  
He became smitten with the fact that: 
>> You don't pay fees. Aspiration works on a "tip-basis" that allows you to tip what you want each month, and they pledge to donate 10 cents per dollar to charity. 
>> You don't pay in-network ATM fees. 
>> You get up to 3-5% cashback at socially conscious merchants and a people and planet score for your spending. 
There's a reason he considers them one of "the best checking accounts in America."*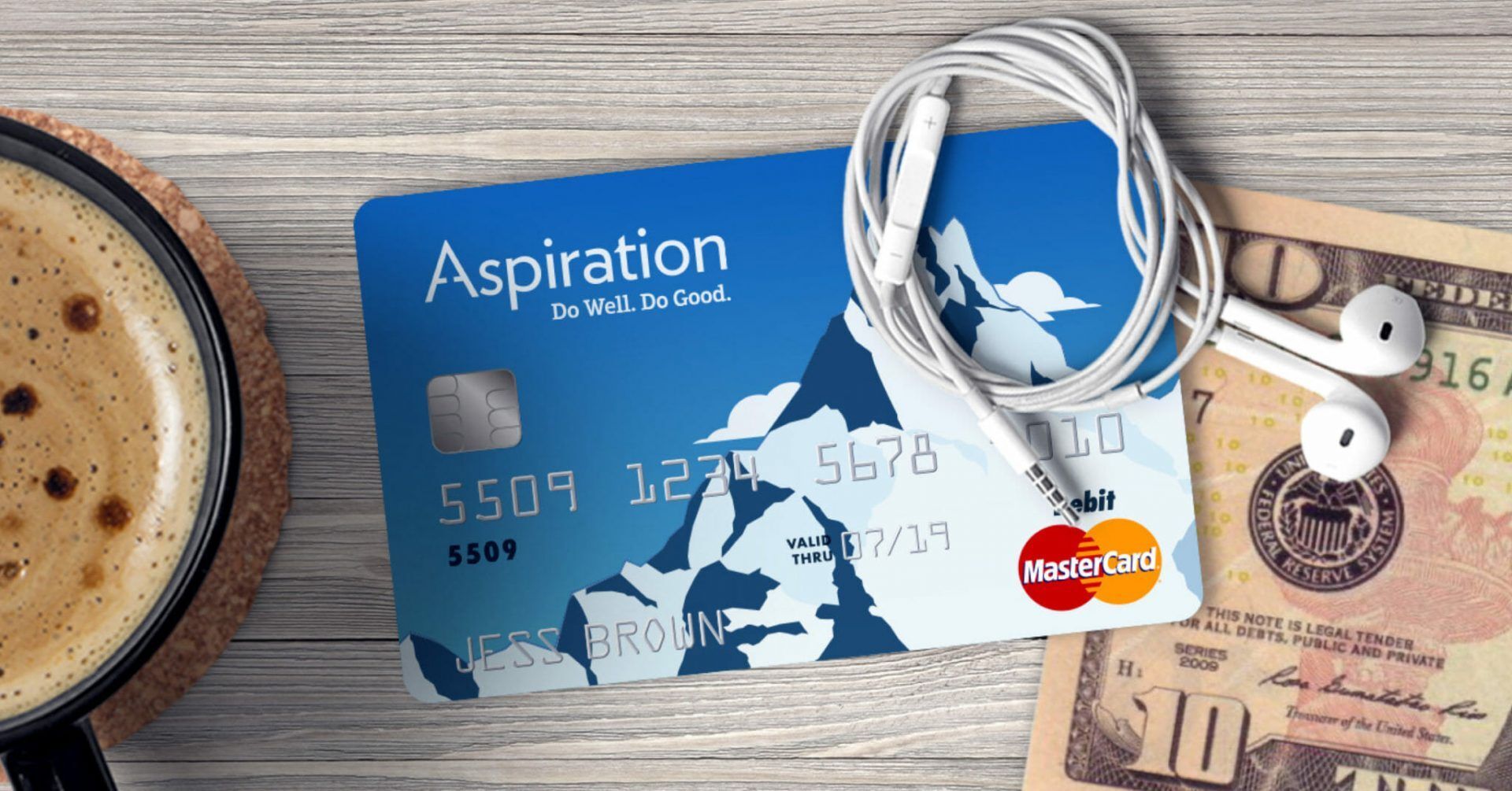 Leave Your Bank, Change the World
The top four U.S. banks alone are investing $210 billion per year in fossil fuels. That's a lot of dirty money*. Aspiration offers socially-conscious and sustainable ways to spend, save, and invest so you can make money while making the world a better place. 
And, unlike the Big Banks, Aspiration doesn't use your deposits to fund oil pipelines or exploration. 
Aspiration also has a big focus on giving back. For every dollar Aspiration earns, they pledge to donate 10% of profits to charities. You can check out more about their Dimes Worth of Difference model here. 
Without a doubt, they're setting the standard for Clean Finance. They're one of the few who are legitimately trying to help save the world.
We know that climate change is happening, and we as humans are contributing to it. How we choose to act now—on an individual and socioeconomic level—will be one of the biggest parts of the legacy that we leave behind. 
Let's save our planet—and protect the futures of the generations to come. 
~
¹New York Times, "How Banks Could Control Gun Sales if Washington Won't"
²This testimonial may not be representative of other experiences, and is no guarantee of future success.
³RAN.org, "Banking on Climate Change 2020."
~