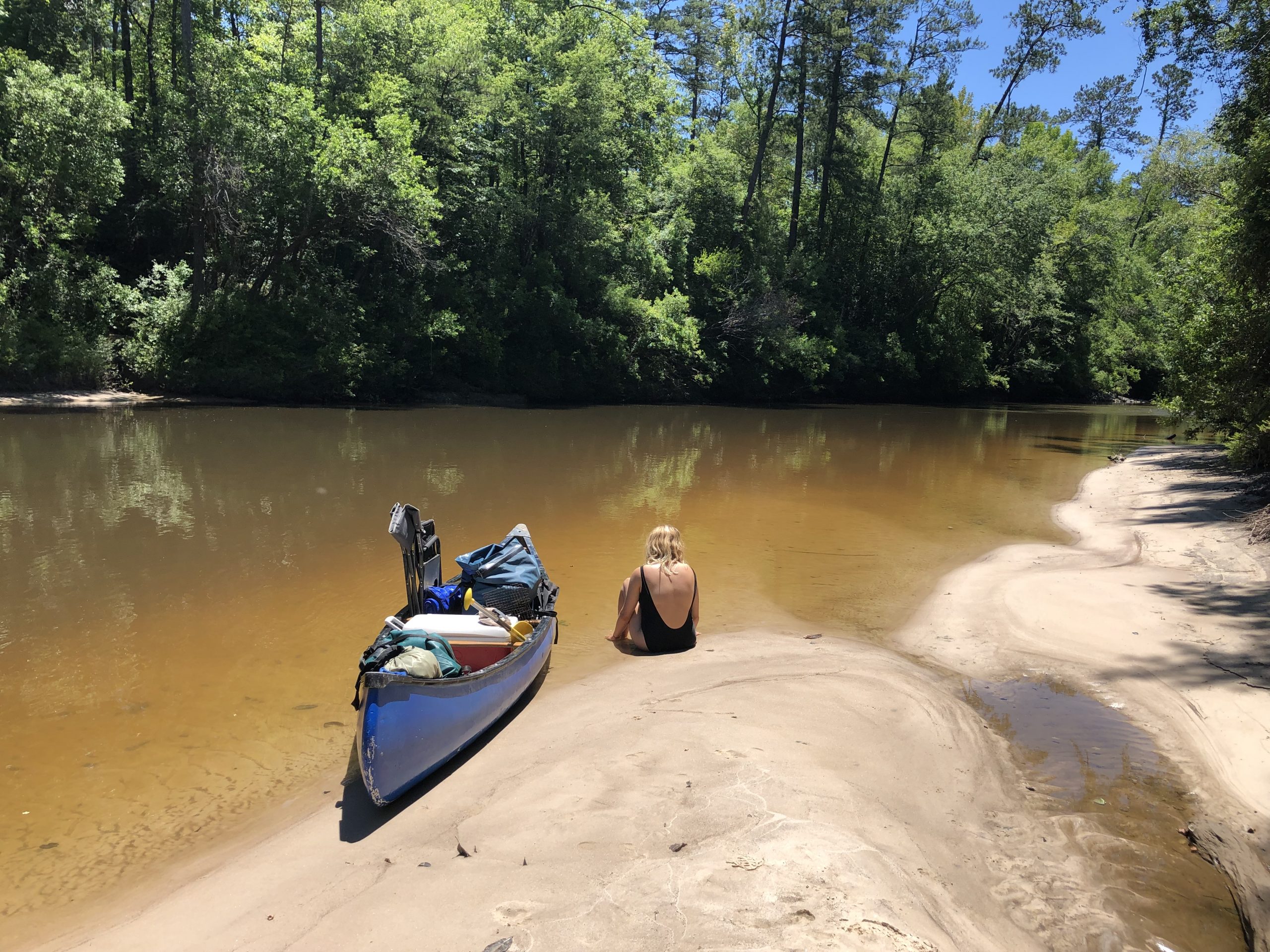 I
 

like to think of us humans as water babies.

Evolution had its early roots in water, and our bodies and the earth are made almost entirely of it. The act of returning to simple, refreshing water when facing a hard time is like visiting a safe womb when the fire of life gets too rough. Hot or cold, from the faucet or the clouds, water is a powerful element to bring you back to wellness.
Here are some practices in my everyday life I use involving water to refresh myself when needed.
1. Sinking my entire body in a bathtub of water and Epsom salt.
This is my favorite self-care activity. I light candles, turn off the lights, play music, fix a hot bath, and pour Epsom salt into the tub. I let my body sink under the water, including my head and hair. Underneath the water, I still can remotely hear the noise of the music playing, although I can't make out the words. I get to calmly let go of all my problems and bask in serenity, with the beat of the music and the lights of the candles embracing me gently.
A beautiful quote from Lao Tzu, the founder of Taoism, says that "Nothing is softer or more flexible than water, yet nothing can resist it." Taoism, for those who don't know, is one of the three major religious schools of thought that rose in ancient China. Taoism values nature, peace, and humility. Taoism teaches that the universe is best left in its natural state where untouched things are the most harmonious. I feel like I am honoring Taoism's principles when I relax my whole body in a tub of water. I'm not trying, I'm not controlling, I'm not fixing. I am simply letting, just like water in puddles lets the sun drink it up, and the tide of the ocean lets the moon pull it back and forth.
2. Letting my hair air-dry.
I personally love showering early in the morning and then going to class with my hair still damp. It makes me feel like a mermaid. I love the sensation of the lavender scent from my shampoo comforting me while I sit in lecture. I love the beach waves that form in my hair when I let it dry naturally. I love the rustic feeling of letting my hair be set free to go in wild directions. In a way, this is another practice that makes me feel like I am honoring Taoism's principles. I'm not fighting the wetness. I'm letting it stay as long as it wants until it has decided to move on.
Refraining from using heat appliances on your hair not only has physical benefits but also emotional ones. You get to save time by not blow drying, and you get to let nature do some of your grooming for you. Freshly-washed hair makes me feel clean, and letting my hair stay wet prolongs that clean feeling. This leads to the sense of rejuvenation I am searching for. I honestly don't remember the last time I used a blow-dryer, and I'm not sure if I will ever use one again.
3. Visiting a large body of water by myself.
Kate Chopin wrote in her 1899 novel The Awakening, "The voice of the sea is seductive, never ceasing, whispering, clamoring, murmuring, inviting the soul to wander in abysses of solitude."
This quote speaks volumes to me. My childhood home stood on the edge of a bayou near the Gulf Coast, which is the location of Chopin's novel. I always felt a strong connection to her novel and the main character's adventure with water. I have extremely vivid memories of my childhood that involve solitude and nature. I remember playing with my imaginary friends as I was by myself, barefoot, walking along the grass and deck on the edge of the water. I remember sitting on the edge, putting my feet in, and watching the sunrise above the cypress trees on the other side. I remember the way it felt when I submerge myself completely underneath the water. 
Large bodies of water will always remind me of my youth. Youth is a humble, flexible foundation, just like a body of water. Anytime I visit a beach, lake, pond, or bayou, I feel as if I am connecting to my roots. Connecting to my roots is the perfect way to rejuvenate my soul.
4. Using ice packs on my face.
This is a technique I learned in therapy to help during emotional crises. I make a Ziploc bag full of cold water and hold it onto my eyes and cheeks for about 30 seconds, all while holding my breath. This is a simple way to change my body chemistry in order to calm myself down. It might sound like a simple action, but a lot is going on underneath the surface.
The combination of cold water touching the nostrils and the breath being held tells your brain you are diving underwater. This activates the "diving response." During this phenomenon, blood flow to nonessential organs is redirected to the brain and heart. Your heart rate slows down, and your body will feel calmer. In a way, you are resetting your nervous system. This is a fantastic method of self-care to rejuvenate your soul.
~