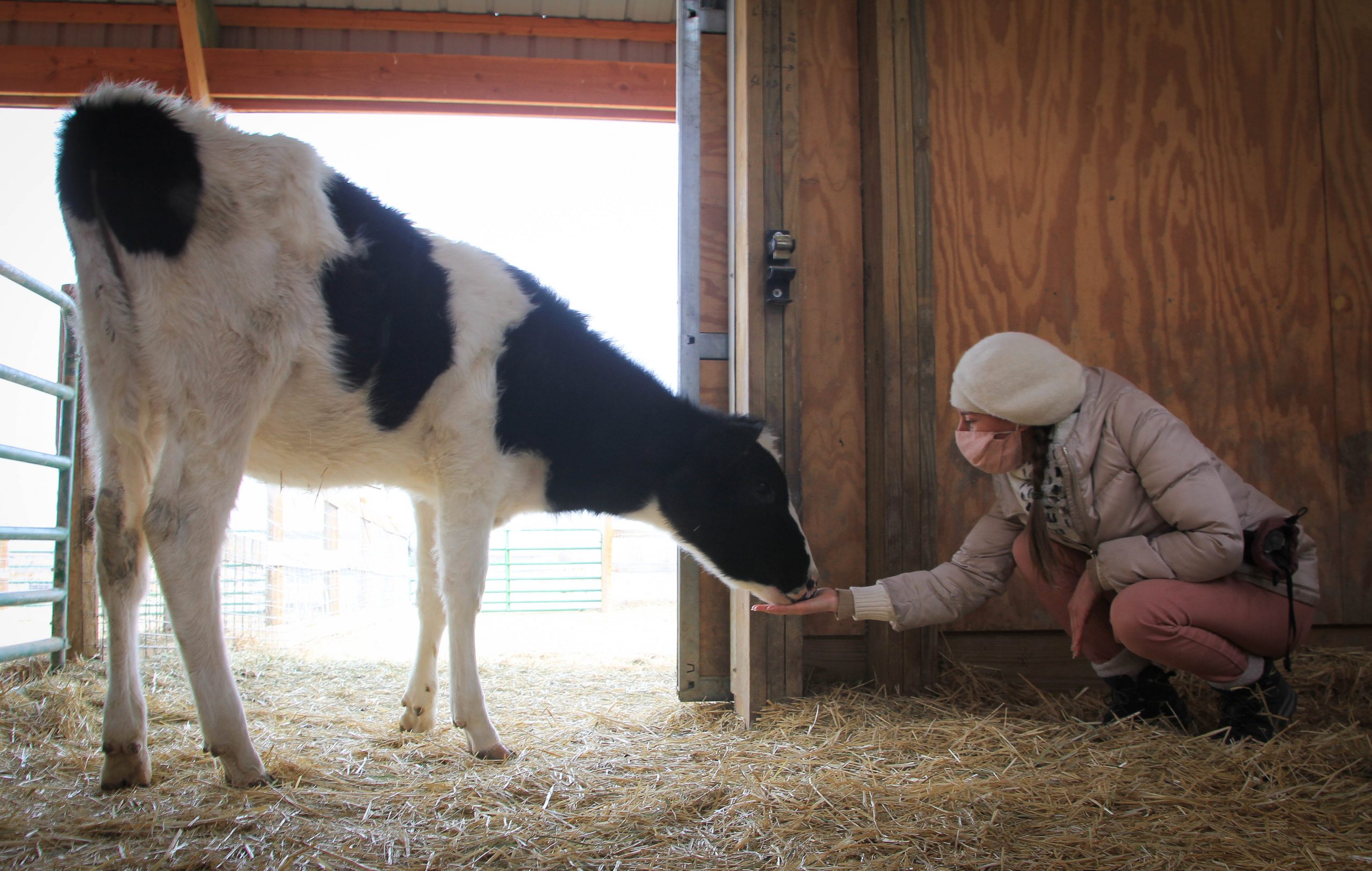 Michelle Smith reaches out to greet Samantha, a recent rescue. Although hesitant to interact with humans, she has slowly learned to trust humans again.
~
Looking into the eyes of an animal, you can see and feel its sentience.
I have always been a person who believes in the individuality of animals, and their right to have respect, dignity, and live lives free of harm. So six years ago, I was lucky to stumble upon a Facebook posting, asking for people to step up and help build a new animal sanctuary in Colorado. I jumped at the opportunity.
Six years later, I look back with immense gratitude at the people and residents I have come to know at Luvin Arms Animal Sanctuary. Located in Erie, Colorado, Luvin Arms is a 40-acre refuge for abused and neglected farmed animals. Currently, over 115 residents call Luvin Arms home, but over the six years we have been in operation, we have rescued over 800 animals.
As a volunteer and tour guide, I take great pride in educating visitors about the similarities we share with our residents: their individual personalities, their need for safety and security, how humans and nonhumans experience emotions, and how love can transform even the deepest trauma.
Luvin Arms Animal Sanctuary is working to provide exceptional lifelong social, emotional, and cognitive care to rescued farmed animals. Additionally, Luvin Arms advocates for those who have not been rescued by sharing our residents' stories to inspire, educate, and empower others to embrace a more compassionate and sustainable lifestyle.
As someone who has worked at Luvin Arms for years, I have seen firsthand the undeniable impact meeting our residents have on our visitors. People have shed tears over the story of Felix, our oldest pig resident, who was destined to be slaughtered in front of a live paying audience. He was saved by his caretaker, who grew to love him as an individual, and fought hard to save his life.
I have seen people humbled at the playful nature of Tito, one of our jersey cows, who came to Luvin Arms at just 10 days old. A victim of the dairy industry, Tito was on his way to a veal farm as an excess calf in the transport. Excess calves are put on transports to ensure the farmers receive all the animals they paid for. Because these calves are pulled away from their mothers within days of being born, their immune systems are severely compromised, and many of them die within days of being pulled away from their mothers. You will be hard-pressed to hear something as heartbreaking as a young calf crying out for his mother, day after day.
We, human and nonhuman, all have a desire to feel love. We experience common emotions and common suffering.
Waylon Lewis, a fellow vegan and animal rights advocate and Elephant Journal's editor-in-chief,  reached out to our executive director, Shartrina White, to arrange a private tour. She welcomed his group with open arms, and I came along to photograph their experience and capture the impact of connecting with these amazing farmed animal individuals.
Once Shartrina welcomed Waylon and his crew, we headed out to the big barn to meet some of our residents. Gracious, kind, and possessing a wealth of knowledge, Shartrina guided the group into each home, separated by species, welcoming questions along the way. Volunteer Cheryl Warner was on hand to show the group how she integrates clicker play into the daily lives of our residents, challenging their cognitive abilities in surprising ways.
"I loved the click and play program at Luvin Arms. It was great to see the animals enjoying themselves. Each animal has a unique story and it's hard to relate if you don't actually spend some time with them," expressed Michelle Smith.
We made our way to the two bird barns we have on the property. Waylon was smitten by Robbie, a hen rescued from the egg industry who lived in a battery cage with other hens, no larger than an 8.5-inch by 11-inch piece of paper. As he held her in his arms, she settled in and closed her eyes, snuggled peaceful and quiet. A smile crossed his face, one I know well; he had made a connection with this sentient being that would last well beyond this moment.
The Tea Girls were also a highlight—five turkeys rescued from a factory farm in Utah. They made their way over human feet and legs, looking into the eyes of the visitors, with their unique inquisitive nature. Turkeys love to connect with people.
We ended the tour by visiting the horses and donkeys. Jale, the first resident at Luvin Arms and head of the herd, came over to say hello, followed by Niblet and Belle. Shaleen and Shipi Shah, the founders of Luvin Arms, heard of a horse once owned by an affluent couple, who had fallen into the wrong hands. They traveled to California to meet Jale, and eventually, she made her way to Colorado.
Shortly after, the Shahs heard of a mare, possibly pregnant, who was going to auction at a facility where many animals are destined for slaughter or a life of servitude. The Shahs waited for Belle, and during that wait, they witnessed animal after animal, some sick, some injured, make their way to the auction floor. Niblet, our youngest horse, was so sick, he was unable to get up. The Shahs left this auction with the thought, "If only we could do more?"
On the way home, The Shah's received a phone call from a neighbor asking them if they knew anyone that could use 23 acres. The Shahs took that as a sign from the universe, and Luvin Arms Animal Sanctuary was started.
We ended the tour back at the visitor's center, sharing our favorite memories and residents from the tour. What was clear is everyone felt deeply impacted by this experience.
"The Luvin Arms tours are an essential part of change and transitions. The bonding between animals and humans is core to the foundation and balance on Earth, one canceling the other where sustainability isn't being met. These sanctuaries and shelters help convey the message that this is much more than just being vegan…this is about an entire ecological conservation movement happening in our generation. We are 'tired' of feeling helpless in the realm of wildlife and nature," shared Dani Puig.
~
Tours at Luvin Arms are offered March through November on Saturdays and Sundays, and private tours can be arranged. If interested in attending, please check our website. We hope to offer small, in-person tours this season, but virtual tours are also available here.
This article is the first of many, each highlighting a different sanctuary in Colorado. Next month, I will be highlighting the work of Andrea Smith and her team at Broken Shovels Sanctuary.
~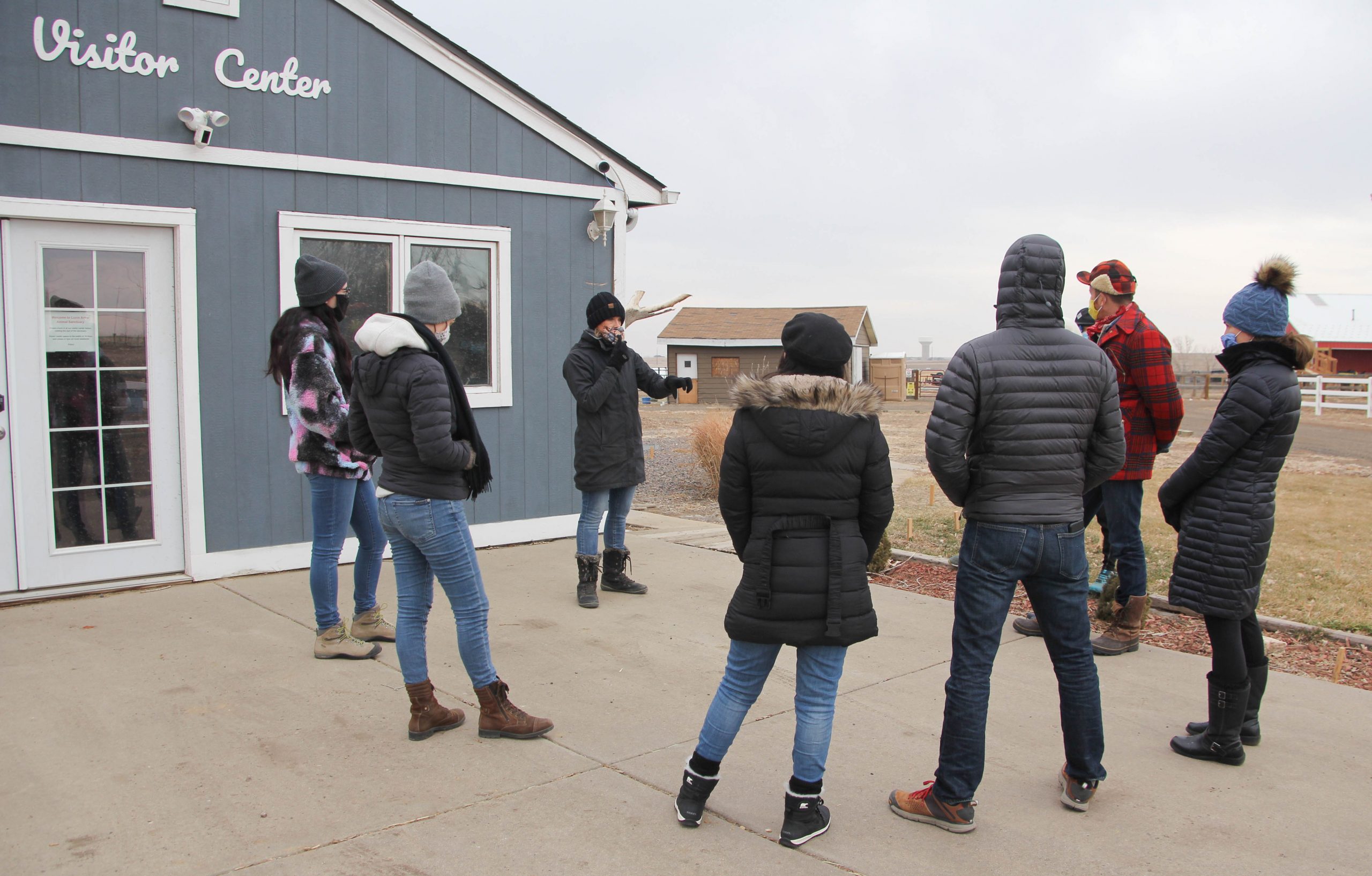 Shartina White welcomes Waylon and guests at the Visitor's Center.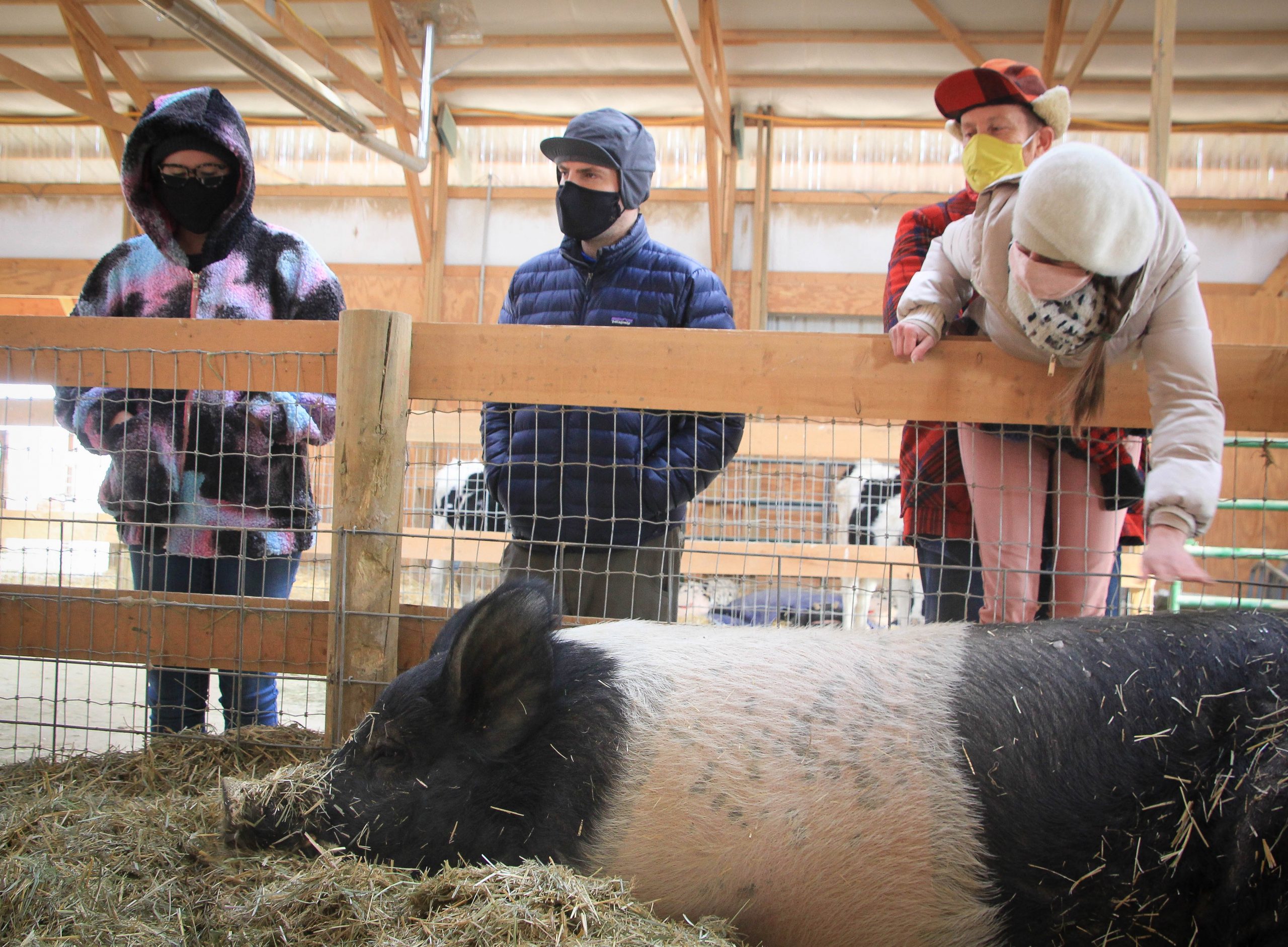 Michelle Smith reaches over to greet Felix.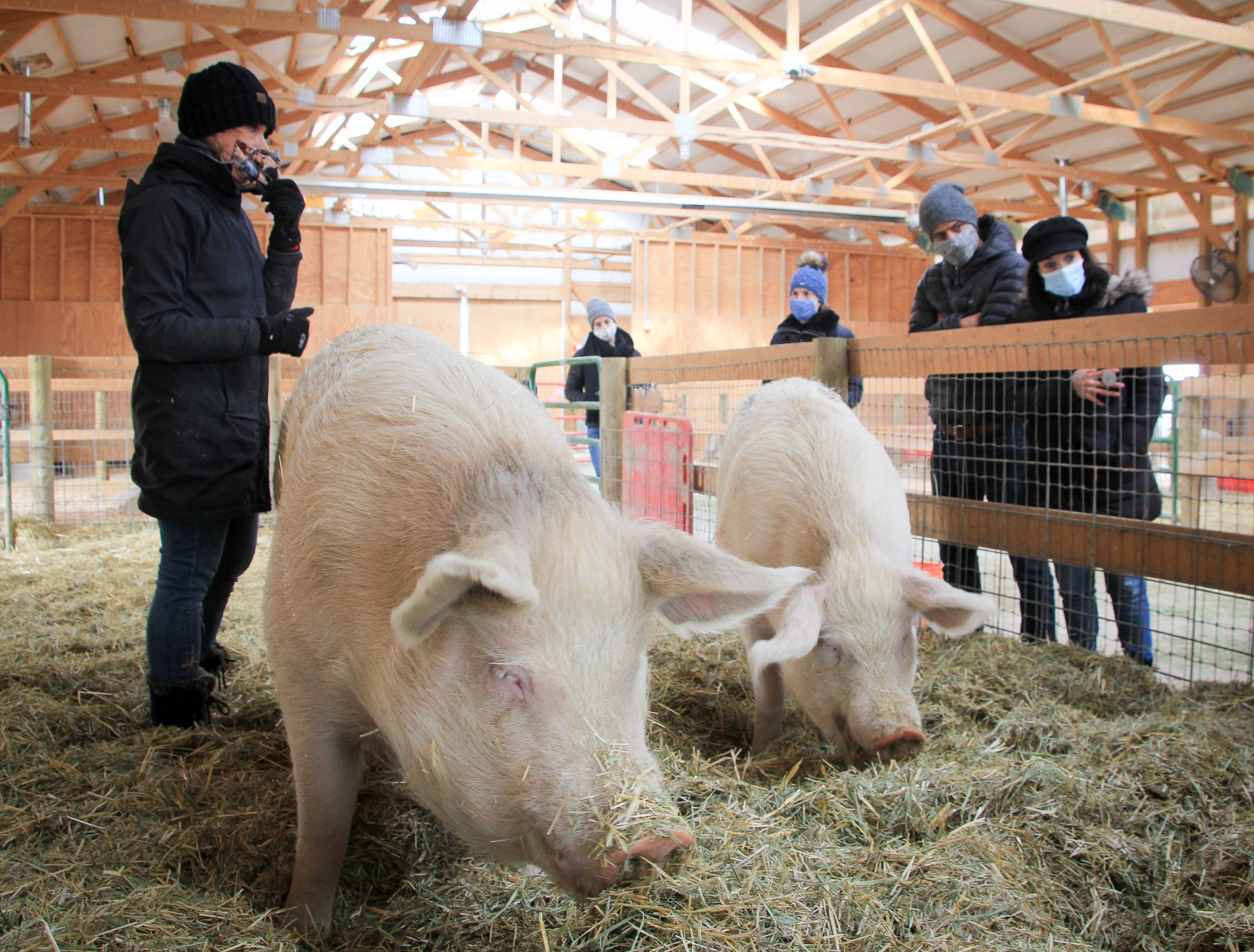 Shartrina White shares the story of Lilly and Lizzie, two pigs rescued from a factory farm as piglets.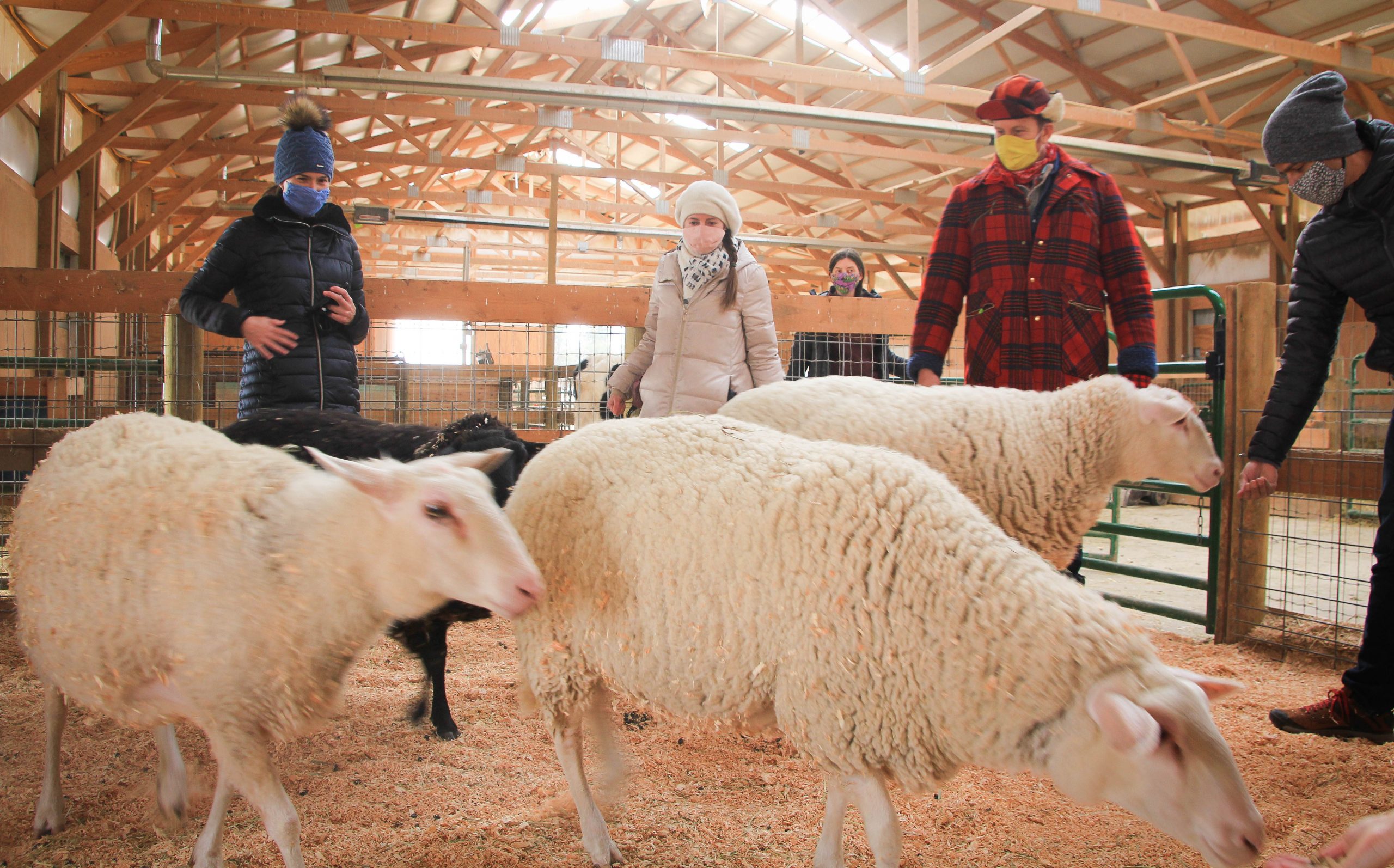 Shartrina White shares the rescue story of Maxine and her three children. After being rescued from a horrific feedlot, she gave birth to her three babies: Lexine, Jared, and Jaclyn. They now live as a family at Luvin Arms.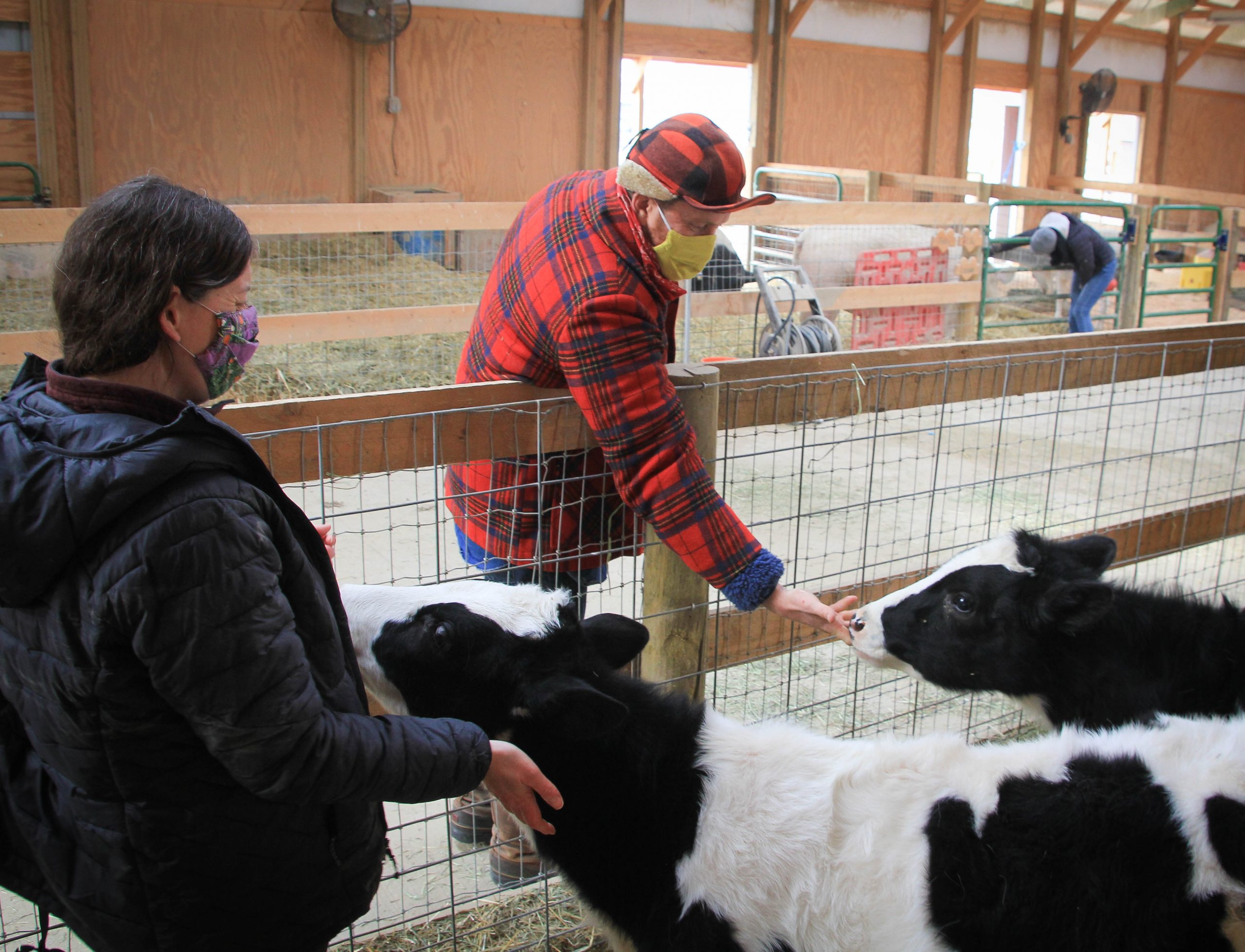 Waylon reaches over to greet Marley, while Cheryl Warner comforts Samantha. Both Holstein calves, these young girls were rescued from the dairy industry.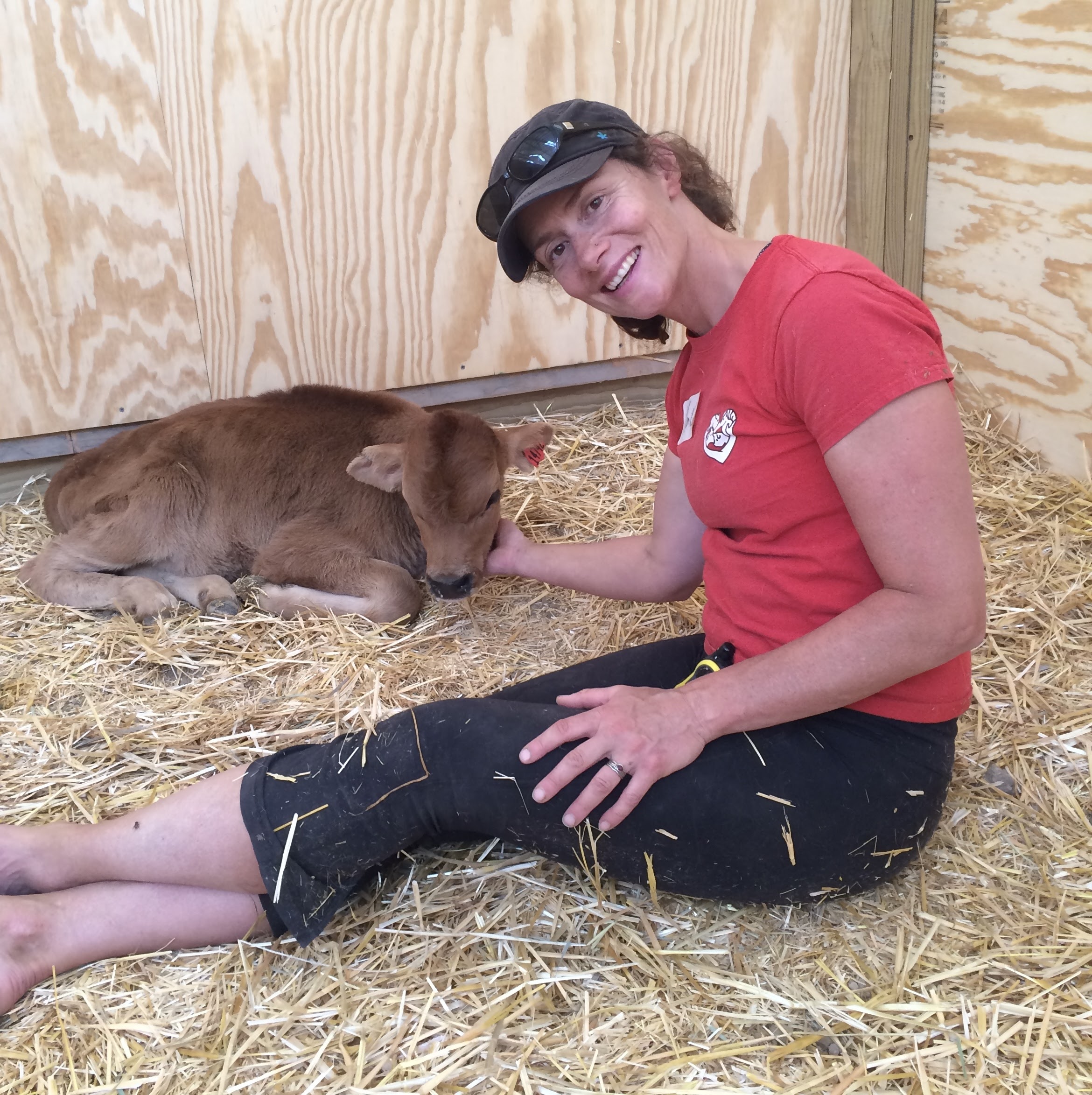 Monika and Tito when he first arrived at Luvin Arms at just 10 days old. Tito arrived with his two friends, Gideon and Murphy, but both sadly passed away within a month of arrival.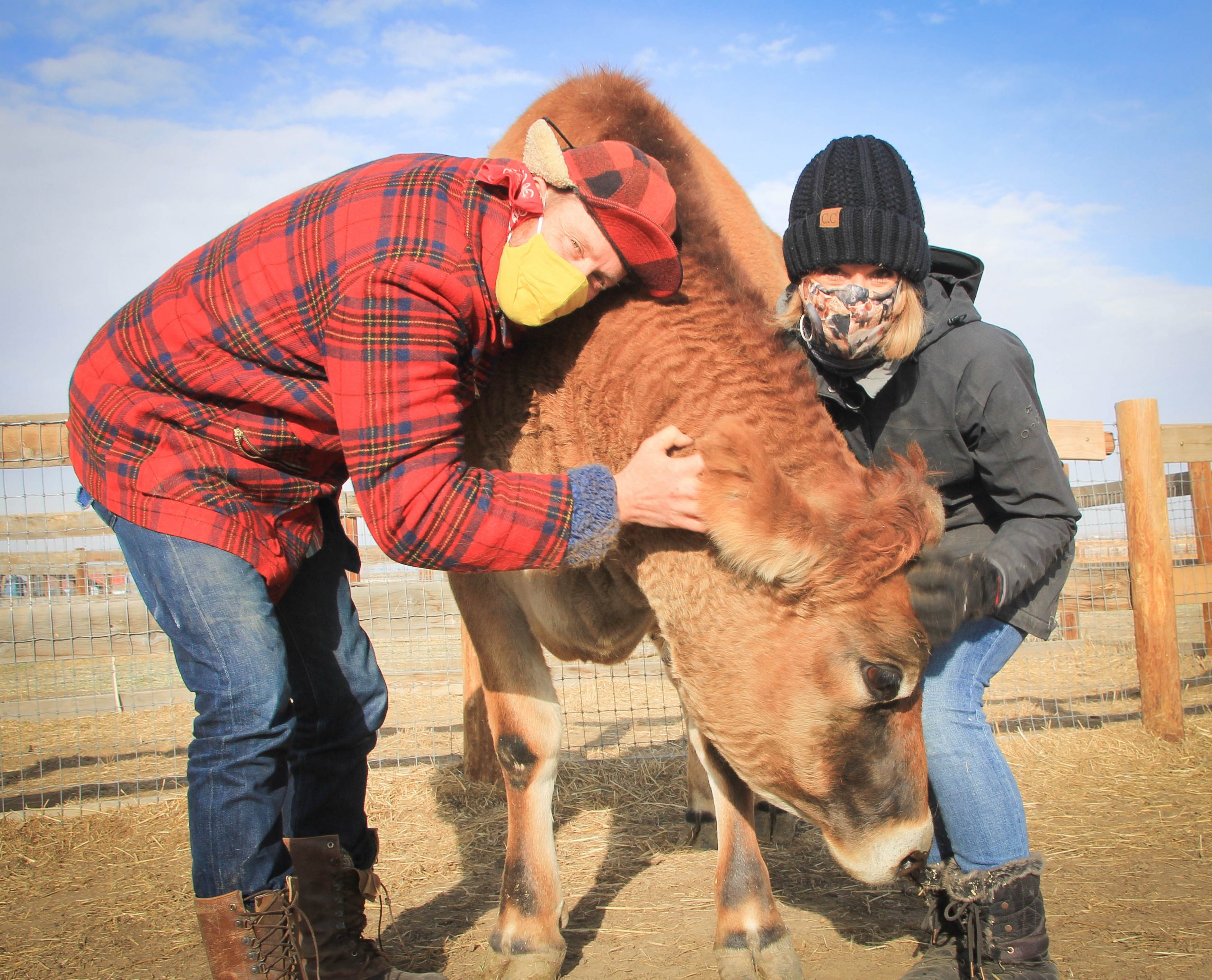 Waylon and Shartrina pose with Tito, a jersey cow rescued at just 10 days old.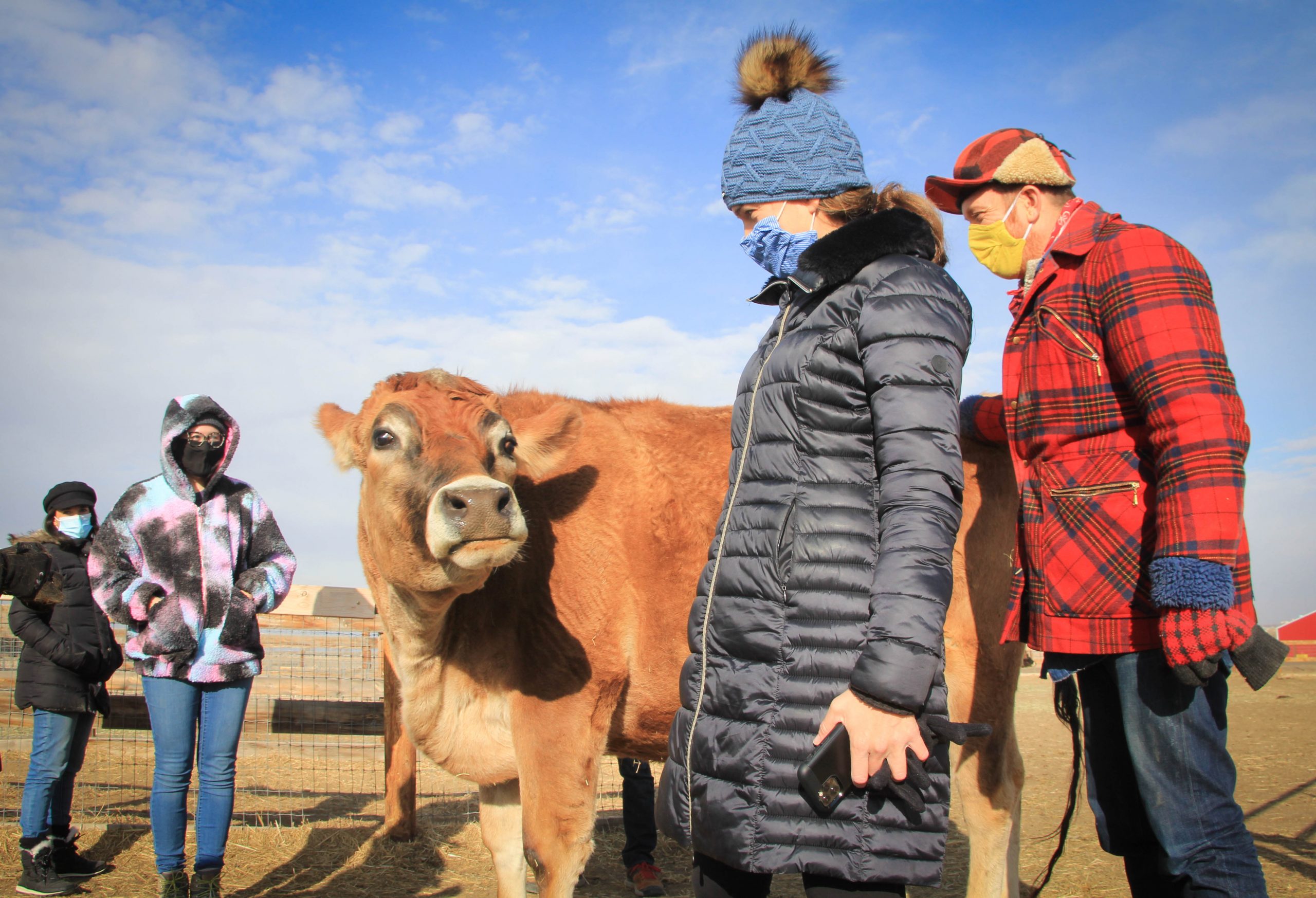 Tito enjoys the attention from his fans.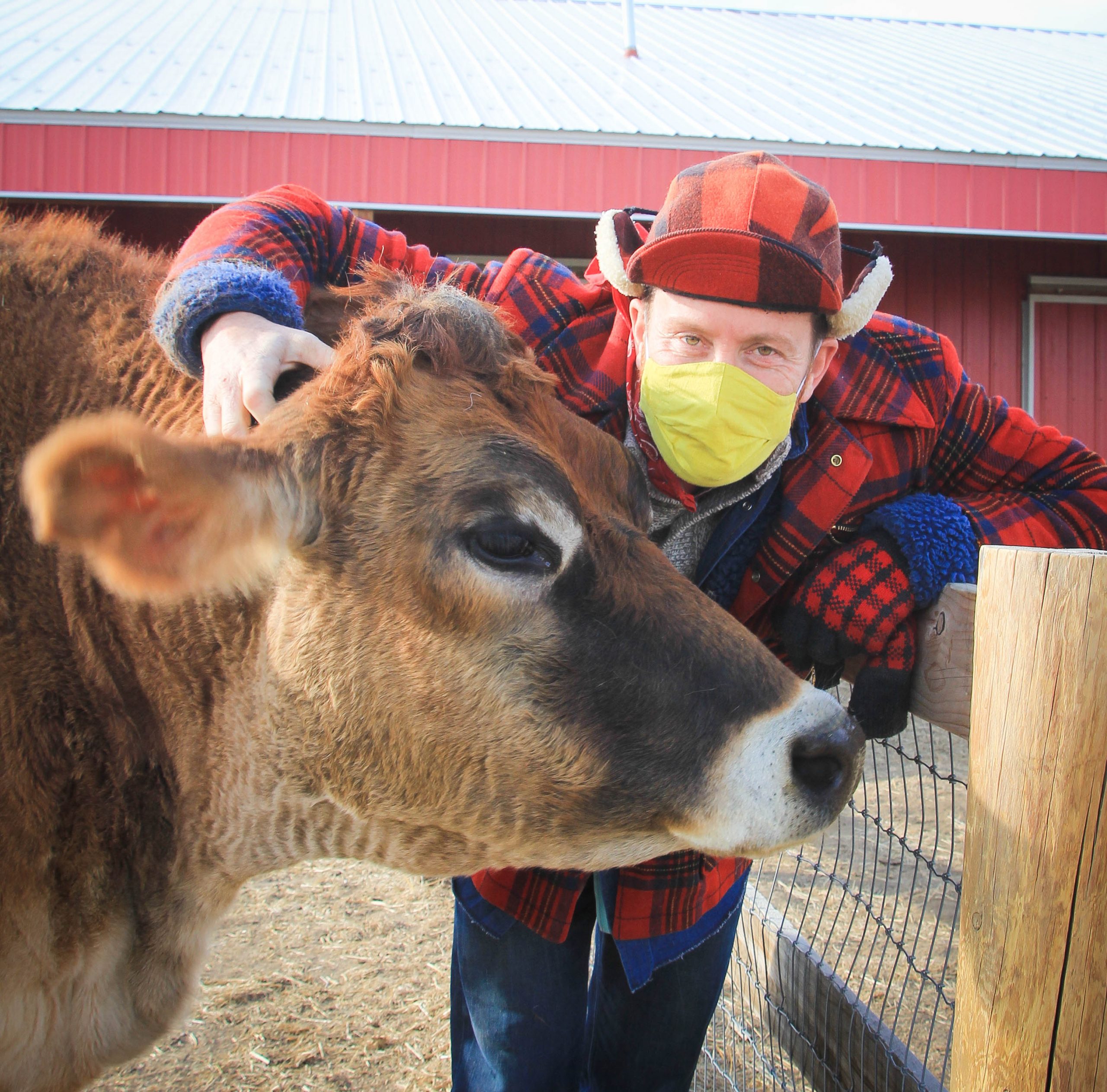 Waylon poses with Tito.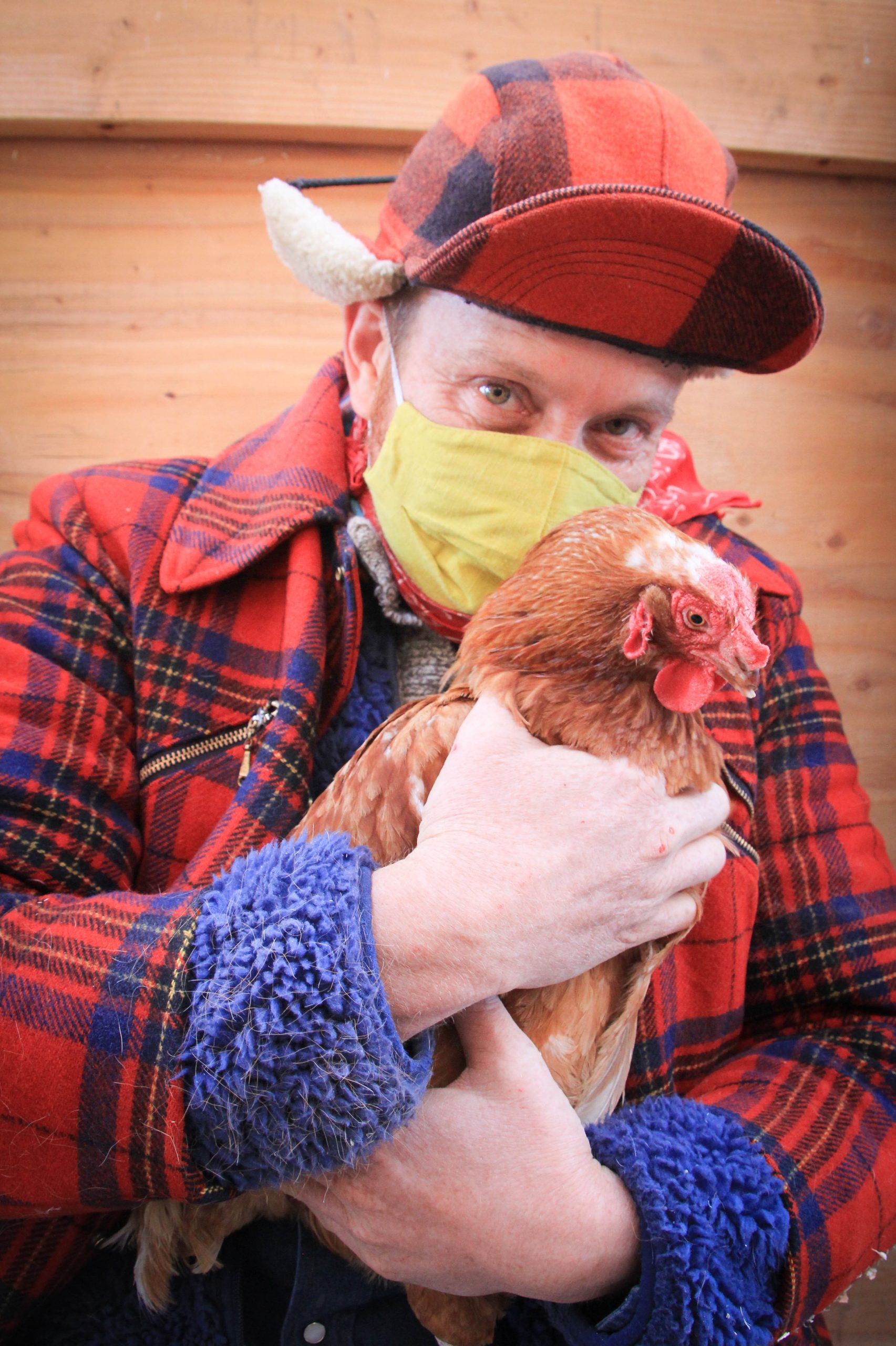 Waylon holds Robbie, a hen rescued from a commercial egg-laying facility.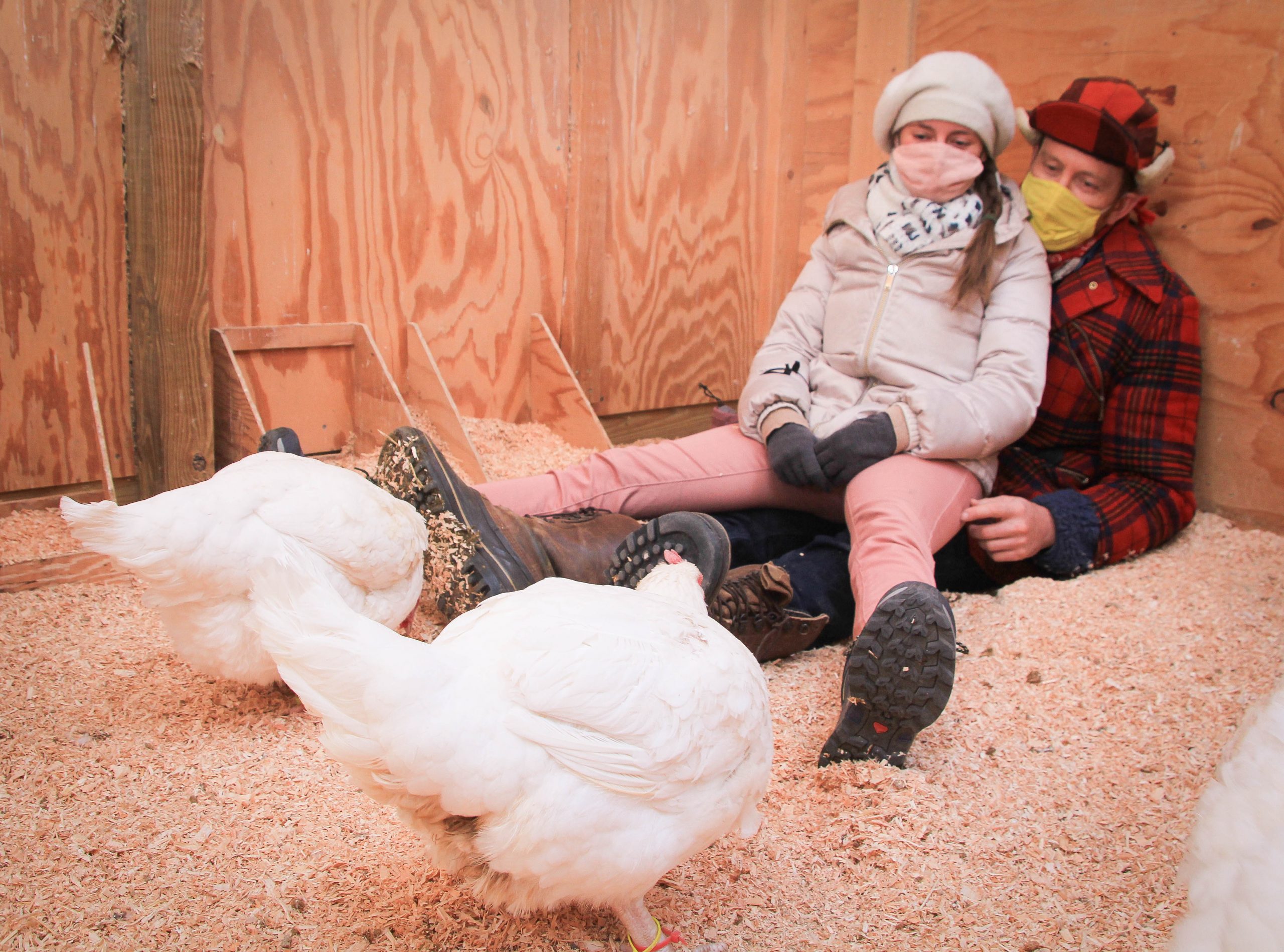 Michelle and Waylon watch the girls approach to say hello.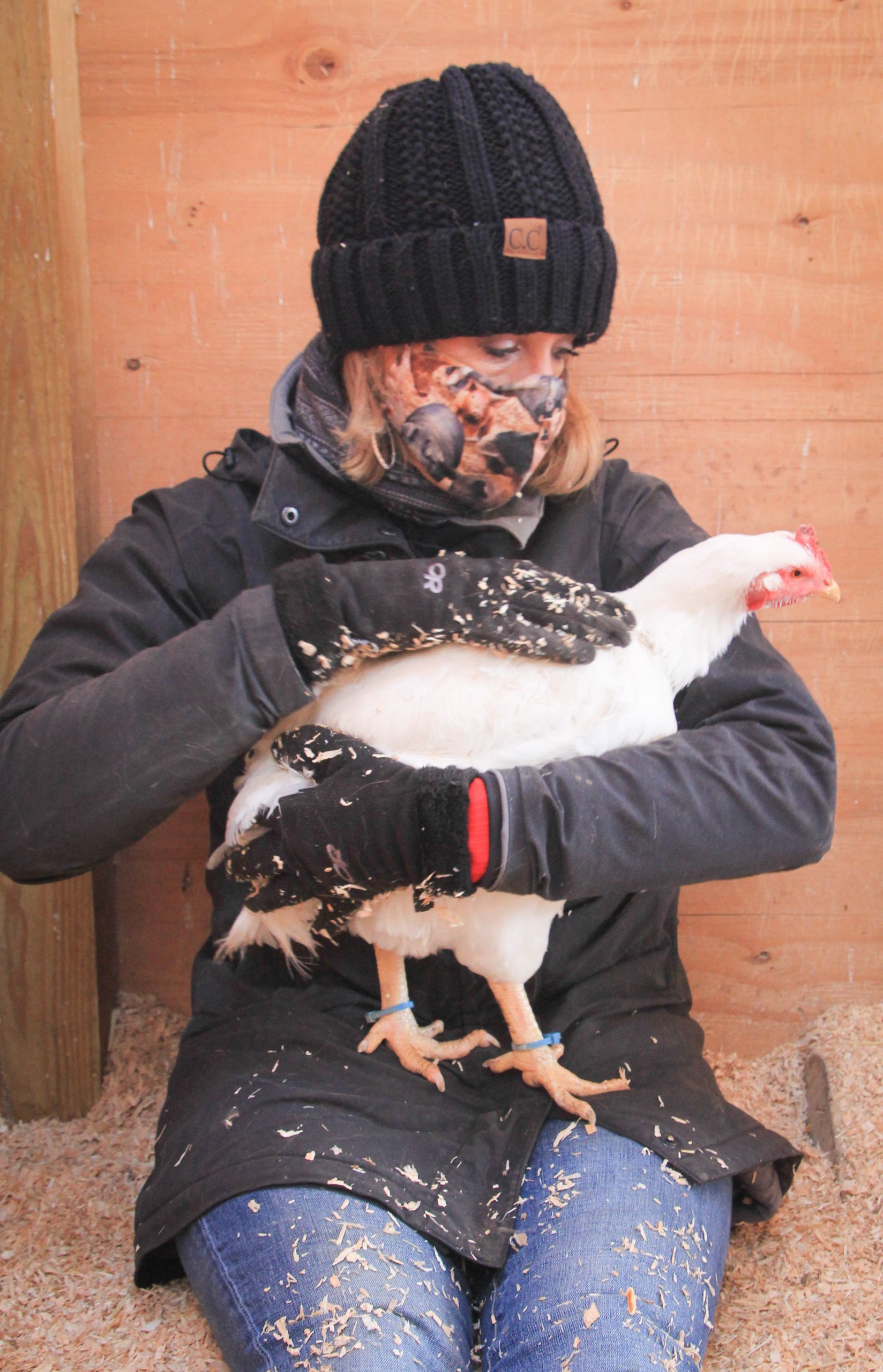 Shartrina holds Valentine as she introduces her to the visitors. Valentine was on her way to slaughter when the crate she was in on the transport truck fell off. Seventy-four chickens survived the accident and were rescued. Along with Valentine, Luvin Arms cares for six other chickens from this accident; their names are Helga, Gertrude, Rose, Helen, Beatrice, and Eloise.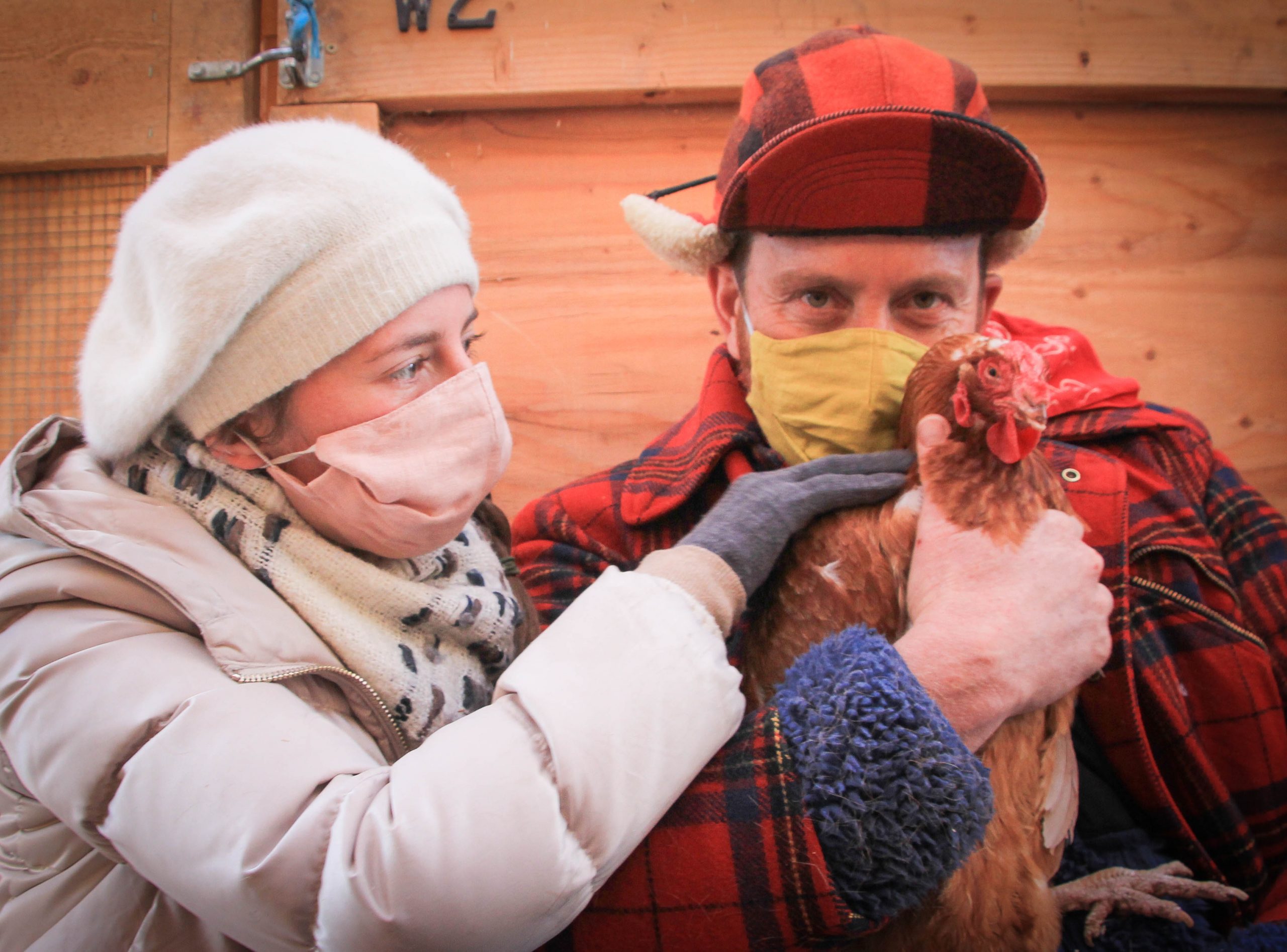 Waylon and Michelle continue to give Robbie love and affection.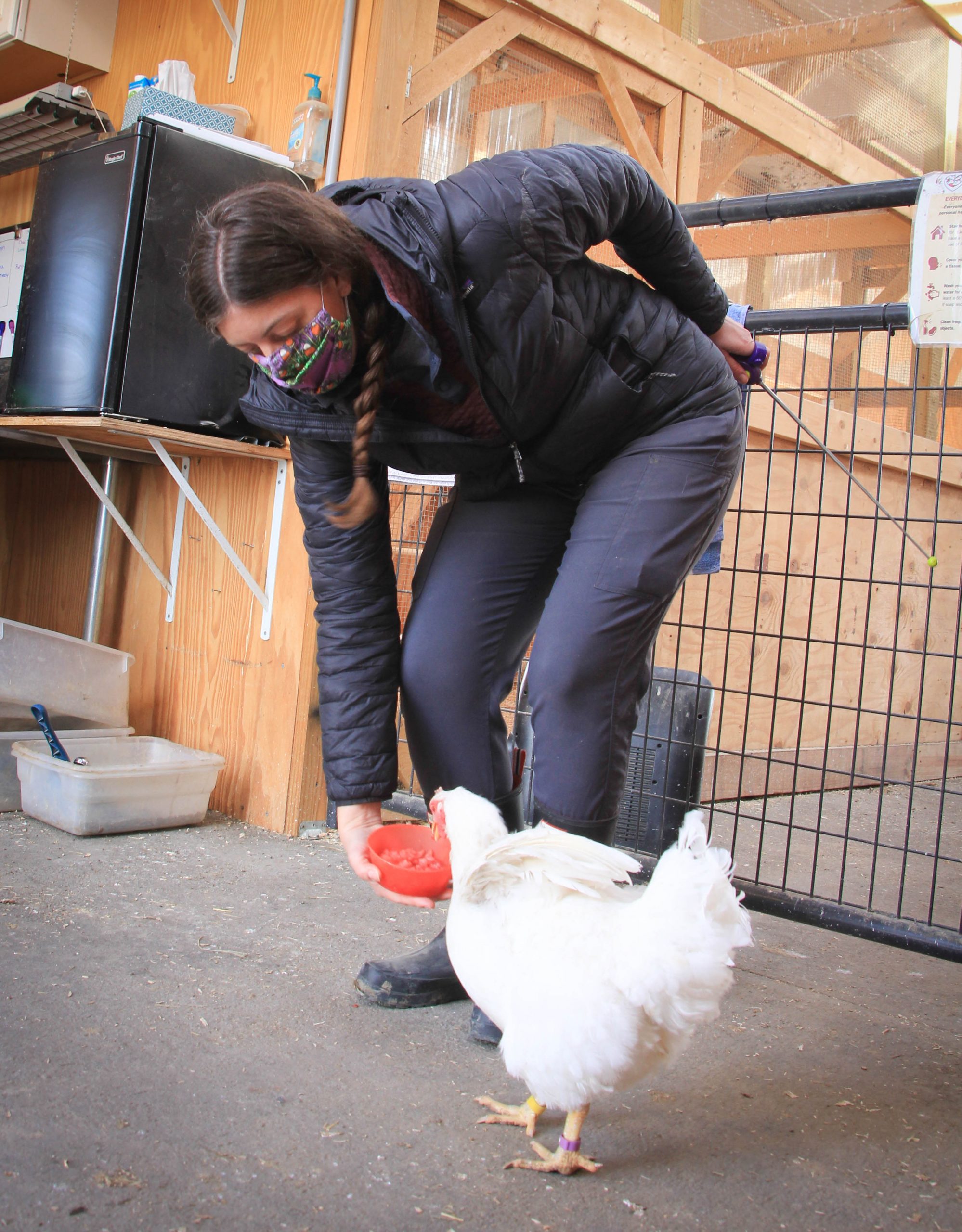 Cheryl Warner rewards Gracie during clicker play.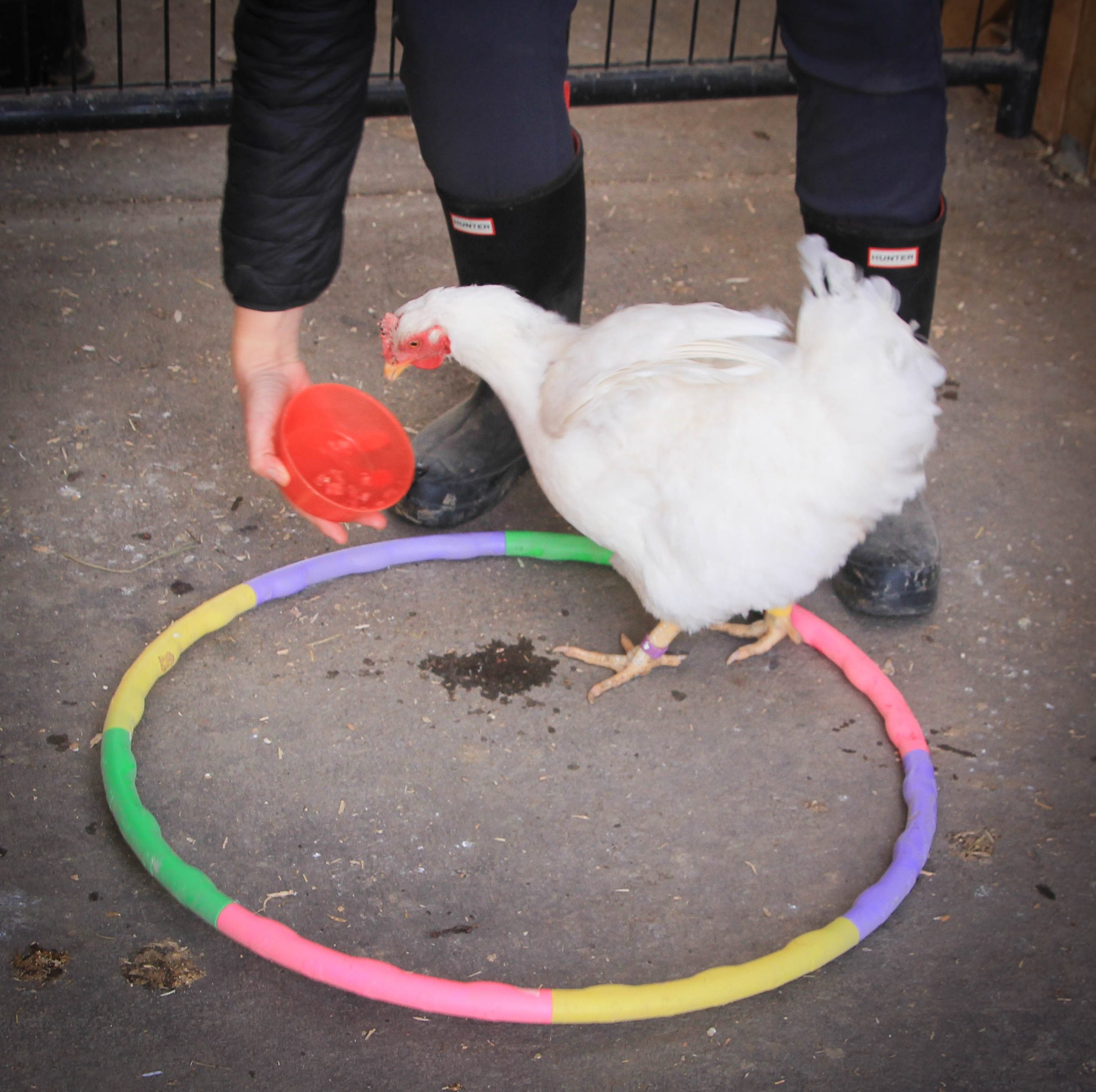 Gracie shows her skills off during clicker play.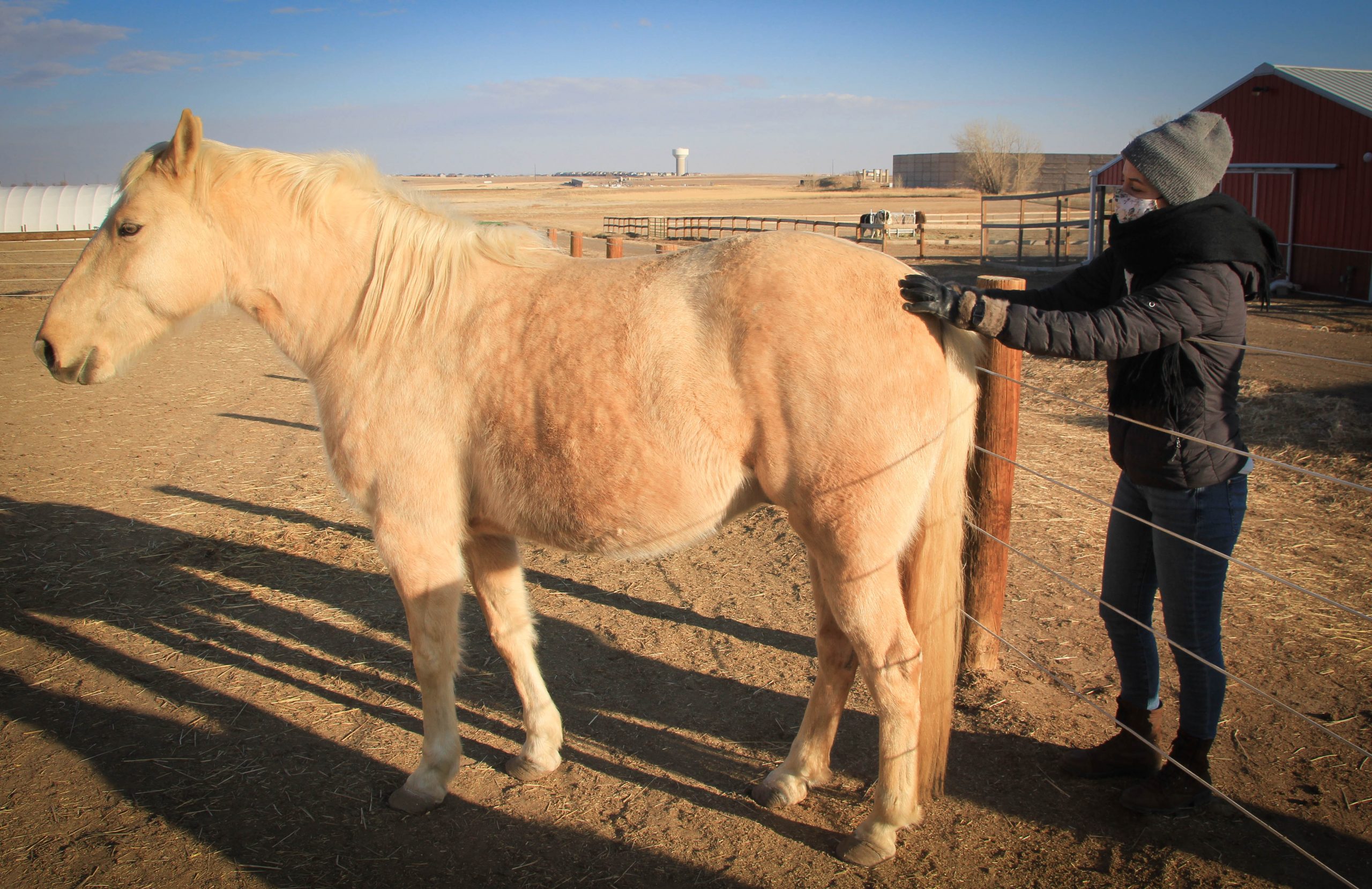 Niblet backs up for a butt rub.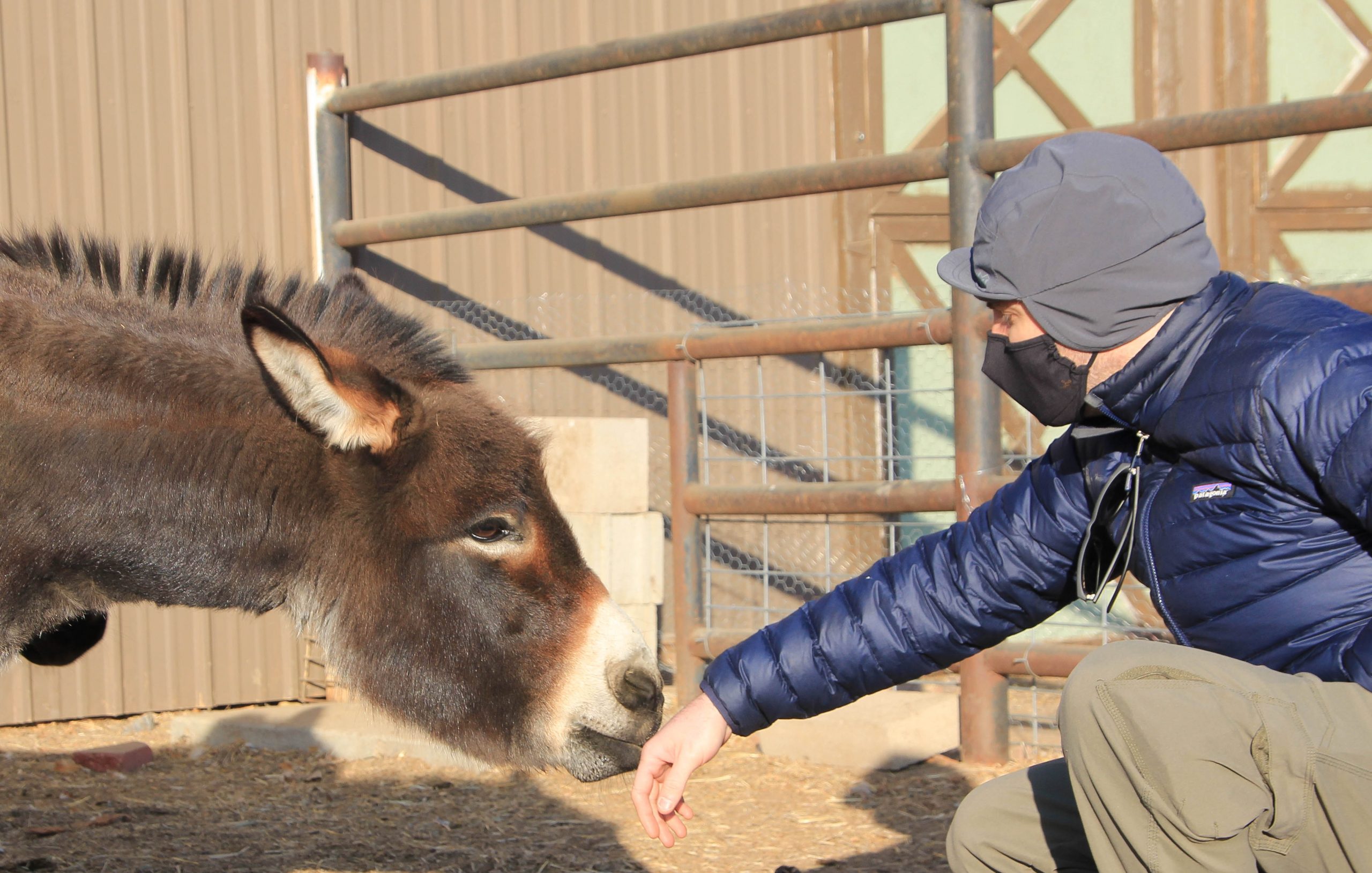 A visitor greets one of our newest residents, Dali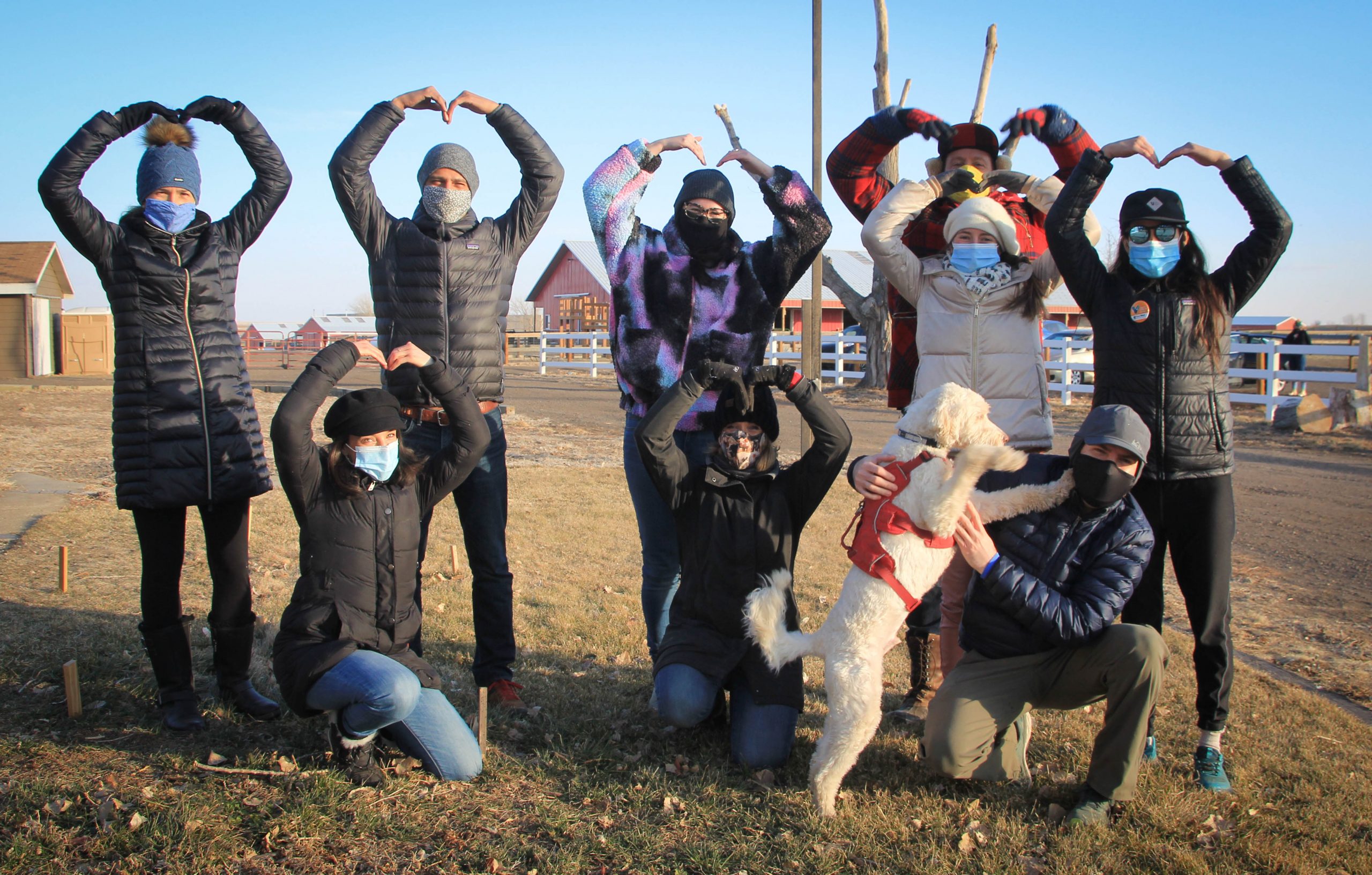 A Luvin Arms celebration at the conclusion of the tour with Waylon and friends.
~