This article is written in partnership with DNA Vibe—they're dedicated to ensuring that everyone can do more of what they love doing for longer in the absence of pain; with their revolutionary, wearable pain-relief device. We are honored to work with them ~ ed.
~
I knew the exact moment it happened.
I bent down to lift the plush, grey cushion from my couch to finally clean the black hole underneath it, and snap. I was vacuuming. I wasn't racing down a Double Black Diamond. I wasn't in the ring with Floyd Mayweather. It was just me, and my Shark vacuum—an unsuspecting predator.
I tried to bypass the writhing, pulsating pain at first. I was a few weeks away from turning 30 and this was not my first lower back pain rodeo. Although this time, it felt like I had been launched off the back of a bucking bronco. A few hours later, we drove an hour and a half south to look at a house by the Jersey Shore, and with each turn, each bump, seemingly each pebble beneath my tire—my back was screaming.
By the time we got home, I was relegated to my bed, where I stayed for two full days. I couldn't take it anymore. My husband finally convinced me to see a spine doctor where I was told I had a herniated disc, and needed at least a month of physical therapy.
Ice packs and heating pads were no help. I was averse to taking the muscle relaxers I was prescribed. What if I have to drive somewhere? Or think? Or function? They ended up finding a home in my junk drawer while I relied on a lumbar pillow and a prayer to get me through.
In the scheme of things, this wasn't that bad. I didn't need surgery. This was temporary. I was lucky, really. Even so—focusing on life tasks was impossible. Walking up and down stairs required pep talks, and it took over a month to feel like I could sit comfortably without minutes of mental preparation first. I couldn't imagine if this pain persisted for me like it does for so many.
Approximately 3.3 billion people worldwide suffer from chronic pain. You know—your neighbor, your best friend, your mom, you—and I'm sure they've tried everything in their power to help themselves through it. Nearly half the human population is suffering—mostly in silence—and the sad part is, most have just gotten 'used to it.'
What if we didn't have to live this way?
What if you didn't have to quit playing soccer after age 35 because of your bum knee? What if you could cultivate your dream garden without giving your hands a break? What if you could sit in a folding chair at your nephew's birthday party for more than 30 minutes before you needed to leave? (That one was me, right after my back blunder).
Intelligent Light Therapy to the Rescue.
Perry Kamel, status-quo squashing founder of DNA Vibe, has asked those same questions, and used meticulous scientific research to come up with some transformative answers that have culminated into a new wave of wearable pain relief. I had the opportunity to chat with him about his revolutionary brand, and discovered that there's a whole lot more to DNA Vibe than just helping people THR!VE.
Similar to myself, and 3.3 billion of the rest of us, Perry has had his share of bumps and bruises—one in particular that sounded eerily similar to one of Elephant's own Waylon Lewis' experiences. Both company founders and visionaries had almost identical surfing sandbar scuffles that left them with neck injuries that they still grapple with on a daily basis.
Perry knows firsthand how debilitating even a little bit of neck pain can be, and in other words, DNA Vibe isn't just practical, it's personal, and he just knew there had to be a better way to deal with it.
Enter the Jazz Band—a portable, uber intelligent device—that's building one better life at a time. By using Intelligent Light Therapy, this clever wearable releases red light, magnetic signals, and micro vibrations that have been proven to address joint and muscle pain (in ways that go beyond your average Ace Bandage)—and these are just a handful of the ailments the Jazz Band handles:
>> Neck & Back Pain
>> Muscle Discomfort & Recovery
>> Arthritis & Joint Inflammation
>> Peripheral Nerve Discomfort
>> Pulmonary Conditions
>> Dermatological Health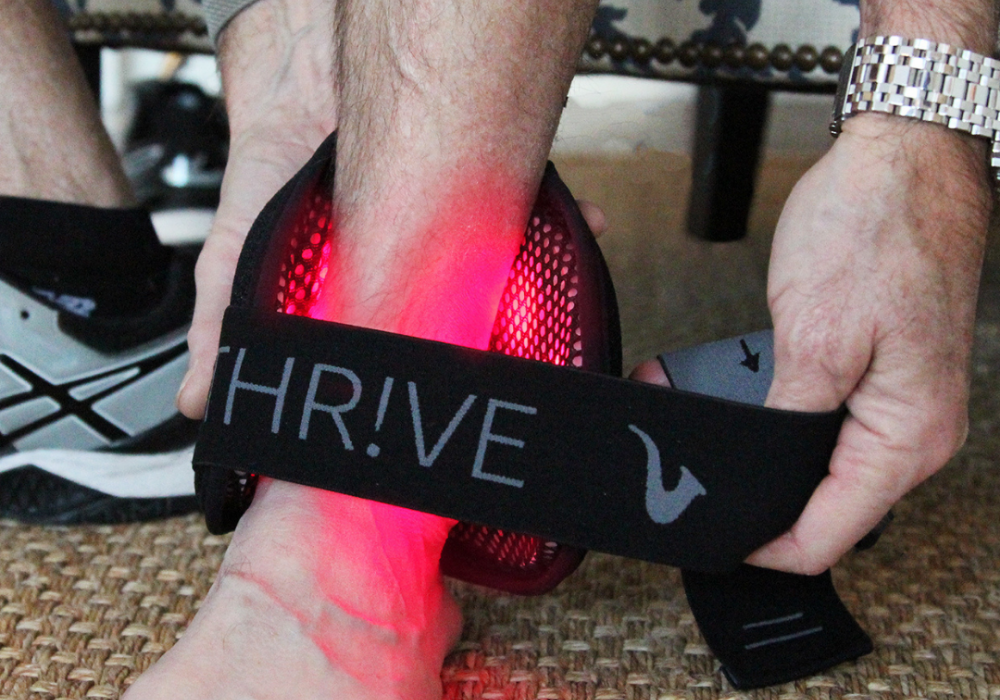 Having used it for a couple of weeks now, the best way I can describe the Jazz Band is by calling it the lovechild of mission and magic (with a whole lot of science). I've been hooking it up right next to my work-from-home station, and vibing with it while I work. I'll let the Light Therapy work its magic or turn up the vibrations if I'm feeling like I want extra relief.
My herniated disc twisted my arm enough to finally invest in an ergonomic chair, but I still don't always sit very, err—ergonomically—which is where the Jazz Band fills in the gaps and gives my back the support it needs. Since the worst of my back injury is behind me, I use the Jazz Band as a preventative solution, but there are plenty of long-term Vibers who have a whole lot more to say about how well it eases pain for the long haul:
"I was hesitant before trying the Jazz Band, but agreed to give it a shot. After trying close to everything including PRP injections and seeing an ortho for X-rays and an MRI, this therapy device has done more to help heal my knee than anything else! It took almost 2 weeks where I started to notice a difference in the way my knee was feeling and performing. I would say after 4-6 weeks it was the best it's felt in 5 years!" ~ Thomas Niewohner, Owner at LiveFit Wellness
The Jazz Band even goes beyond the standard physical therapy realm and swoops in to save damsels in PMS distress dealing with cramps that just won't quit. It also soothes migraines, and as a Veteran-owned business sensitive to anxiety disorders and PTSD—it's been effective in helping with anxiety when it's placed on the chest. All you have to do is place the pulsating Jazz Band on your chest, and syncopate your breath with its rhythm.
DNA Vibe emphasizes mental health as much as physical health, and it's evident that they're all on the same wavelength when it comes to feeling your best from the inside out. So how exactly does it address these issues? What's the secret sauce that makes 97% of DNA Vibe users such happy campers?
Precision, not Power.
Although light therapies have been proven to be safe and effective by the FDA for over 50 years, Perry will tell you that our grandparents never quite figured out exactly how or why they've worked.
He and his team set out to explore and define the underlying mechanisms behind Light Therapy through their proprietary research into the relationship between genomics and wave-particle physics. And for the not-so-physics-friendly folks, this is essentially referring to how your DNA reacts to certain frequencies.
What did they discover? Simply put: conventional light therapies are like a bandaid.
Unlike widely used devices that lose 80% of light through reflection and scatter, the Jazz Band Vibe lays flush against your skin to deliver soothing relief with maximum precision. Need a higher intensity? The Jazz Band stays in check with its pulse division modulation technology that anchors the frequency level and distributes it evenly (despite you turning up the volume).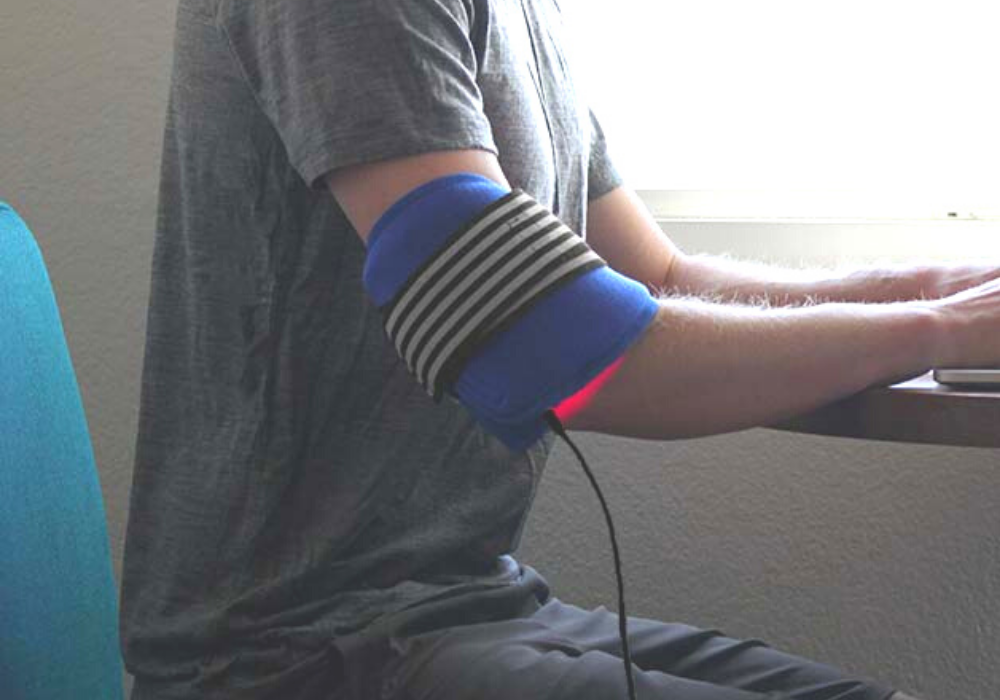 The science behind the Jazz Band engages healing on a cellular level, which is why it's no surprise that it's become the official Light Therapy of the World Pro Ski Tour, among other pro athlete gigs:
"I'm constantly recovering from injury and dealing with pain. DNA Vibe allows me to recover faster and perform at my best."
– Grant Neal, Undefeated Bellator Light Heavyweight MMA Fighter
Making the World Feel Lighter.
Whether you're stepping into an arena, or into your living room with a vacuum in hand, the Jazz Band has your back (and all of your body's other bits). It's not just the technology that makes DNA Vibe a whole new wave of healing either—it's the people who make it.
Unique Technology begets a one-of-a-kind culture, which is evident in their Three Pillars of Purpose:
Improved Lives: Thriving instead of Surviving.
LAMPS: Reimagining the Future of Manufacturing.
Culture: It's not a Job, it's a Passion Project.
The DNA Vibe dream team is made up of exactly that: team members with big dreams. The people behind the products are empowered and impassioned to bring big ideas to every room they enter in their headquarters.
They all have a shared sense of purpose to make sure no grandparent stops lifting their grandchildren to get the last cookie out of the jar, no one sits on the sidelines of the family football field at Thanksgiving for fear of a knee giving out, and no one has to end a career after debilitating crash during your pro ski race. Their goal is to do more of what you love for longer—to THR!VE, instead of just 'get by.'
"My chiropractor of many years recommended the JazzBand to me, and I'm so glad I followed his advice. I've had my JazzBand for about a month, and use it twice a day, sometimes more, depending on my chronic pain level. Already, the JazzBand has lessened the intensity of my pain, and improved my ability to move more freely." ~ Santina G.
The DNA Vibers are lifting people up, while also reinventing and revitalizing the world of manufacturing with their LAMPS (Localized Advanced Manufacturing Pods) initiative—designed to migrate from massive centralized plants to interconnecting advanced micro factories.
Since the dawn of the industrial age, expanding factories make more of their products in fewer centralized locations and ship them all over the world (all in the name of 'scale efficiencies'). Take a look at your wrist or back pocket—where do you suppose those were made?
When making more products in fewer locations and schlepping them around the globe, economic value is stripped away from local communities—while depriving them of the opportunity to dream up and create their own innovations.
The ultimate goal is to empower local folks, and even teens, to view their communities (and technology manufacturing) in a new way, while cultivating economic vitality—all while leaving the conventional manufacturing behemoths scratching their heads.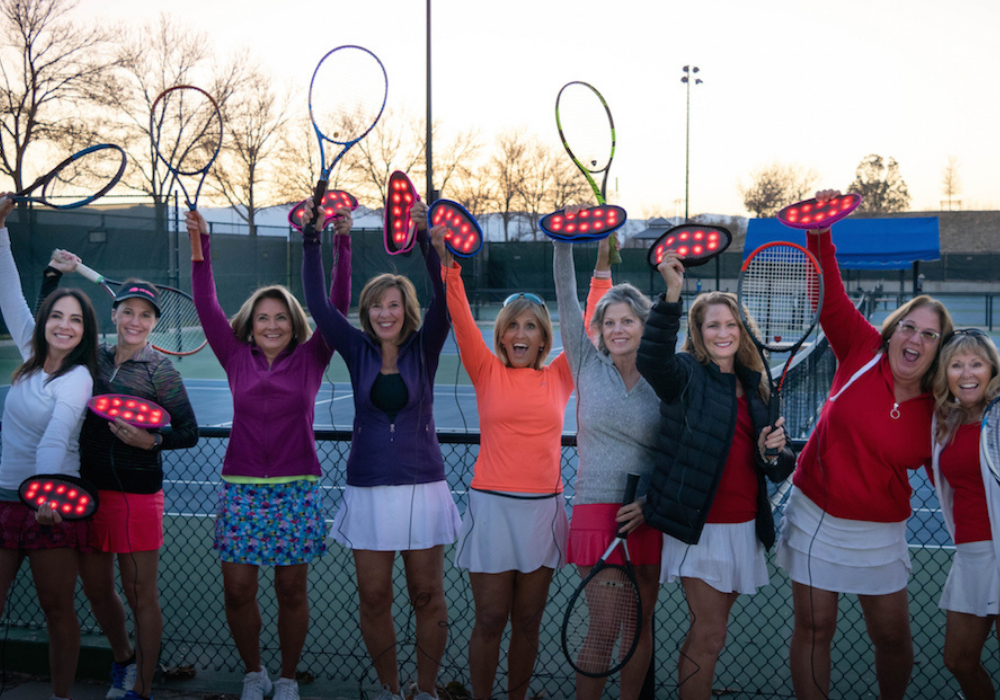 DNA Vibe wants everyone, everywhere, to question the status quo and challenge convention until the world reflects their big ideas. They're not satisfied with their Jazz Bands just being "made in the USA"—they're going for "made in your very own neighborhood."
At Elephant, we love a great mission, and DNA Vibe has a vision that we can all get behind. They're buzzing with innovators on their team, homegrown technology, and the initiative to improve lives—and they're just getting started.
The DNA Vibe crew is sending waves throughout our bodies, our minds, and our communities in ways that are helping everyone they come in contact with reach a higher frequency.