This article is written in partnership with Just Live—they're dedicated to empowering the masses with CBD knowledge and doing the hard work of keeping their products simple, yet powerful. We're honored to work with them.
~
An all-you-can-eat buffet sounds like a good idea.
Food? Great. More food? Better. Indulge in my desires for a day? Take my money.
But once we see the expansive array of offerings, and eat a good number of them, we're usually uncomfortable. We say things like "I'm not eating anything for a few days," or "my diet starts tomorrow."
Do we even know what's in the food we're eating? Sure, the crab legs at the Bellagio brunch are pretty straightforward, but are they good for us? There's a fleeting satisfaction once we initiate ourselves into the Clean Plate Club—but it's just that: fleeting.
Many people, subconsciously or not, have had similar questions and experiences with the all-you-can-take, cure-all extraordinaire: CBD.
It's been steadily gaining popularity over the last decade faster than Harry Styles, and it's been the center of conversations around mental and physical health. Anxiety? CBD helps. Joint pain? Get some CBD. Can't sleep? Get some CB-Zzzz's.
If we're already on board the CBD train, and bring it up to our doctors, there's seemingly an awkward silence—similar to the one we get when we explain that we just inhaled 23 donuts at a buffet when our bloodwork comes back wonky.
There seems to be a disconnect; a murky distance between CBD's applications and medical backing, and no one has addressed it quite like the grounded gurus behind my new favorite gummies on my bathroom shelf: Just Live.
Like their name, they keep things simple. They want it that way. Transparency is the name of their game, and it comes straight from the source of Cannabinoid Queen: Dr. Alex Capano.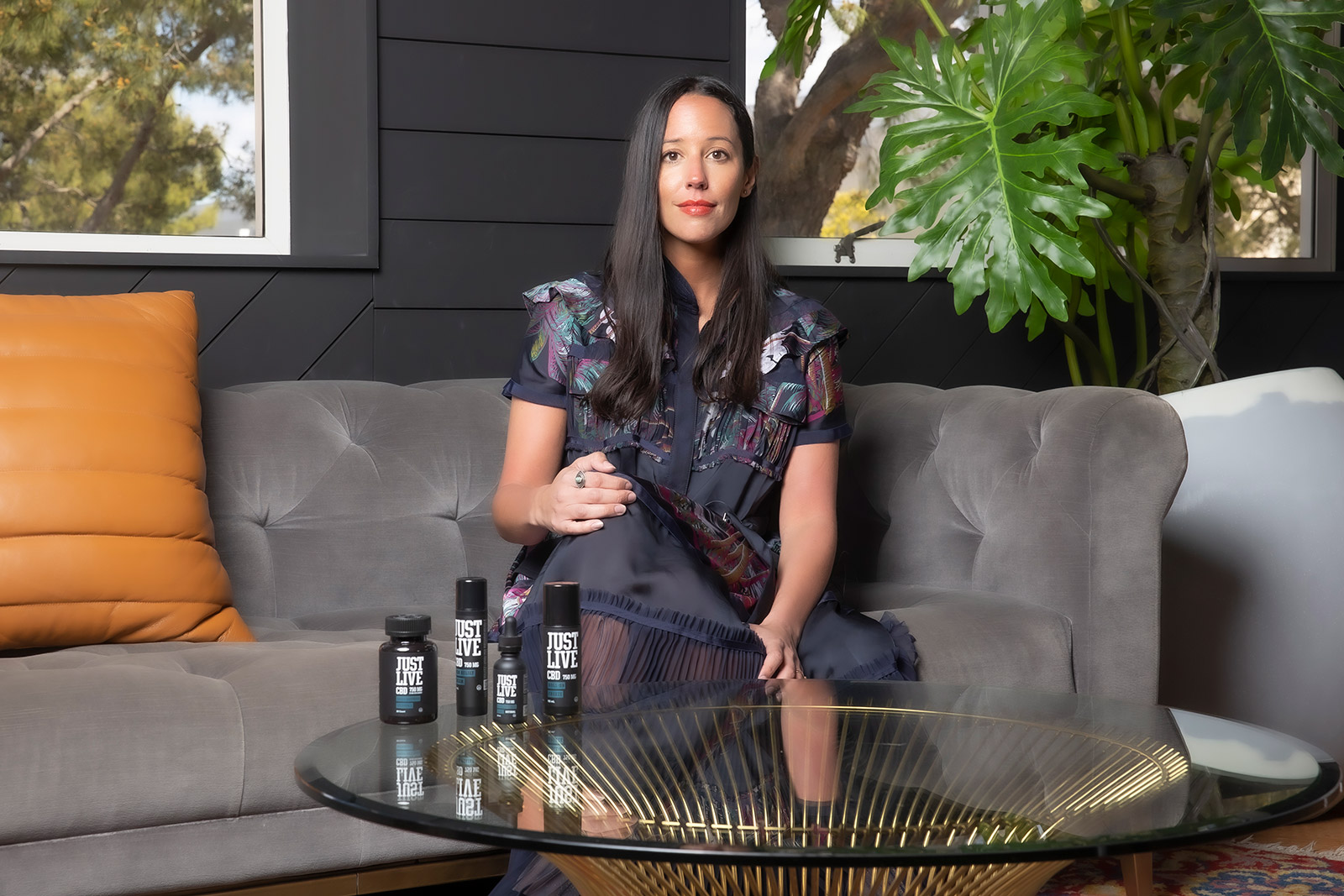 As the Chief Science Officer at Just Live, Alex was the first ever doctoral candidate to focus on cannabinoid science. She pioneered the way for cannabinoid studies, being the first to study comprehensive cannabinoid science at Thomas Jefferson University's Lambert Center for the Study of Medicinal Cannabis & Hemp.
Alex and Just Live are changing the game to help people use CBD safely and effectively by educating consumers about topics such as benefits, delivery methods, formulations, dosing, and how to find quality products.
I had the opportunity to chat with her and delve deeper into the reasons we all seem to have this ambiguous connection with CBD, and how to finally DTR (define the relationship).
I asked Alex where she thinks the gap between folks who swear by CBD and those who won't touch it began to form:
"The best way to de-legitimize something is to act like it's snake oil—that it works for everyone every time. Nothing is going to work for everyone, for everything, all the time." ~ Dr. Alex Capano
According to Alex, there's a level of mistrust when it comes to CBD that plants (hemp) seeds of doubt in people's minds, and she would say that their skepticism is valid for a few reasons.
There's a lack of transparency and quality control in the industry. Killer branding can attract you to a product based on the claims that they're making, but you need to be looking closer when discerning if those claims are accurate.
It's possible, and probable, that certain CBD products might not contain the amount they're promising, that they could have contaminants in them, and that someone could claim it's THC-free—while there might actually be THC present.
Um, so how do we know what's legitimate or not?
Look at brands who don't make you search for the information, like the ones Elephant partners with in the CBD space. For example, Just Live takes conscious measures to offer up their lab reports on a platter so you can see exactly what you're getting, and where it's coming from. It's the same concept as a nutrition label—you know, the thing that those damn brunches never offer?
It's a red flag if you're on a CBD product site and the lab reports are in fine print somewhere or completely absent from the page.
2. Along the same vein, informed consent tends to be absent. So when you're not seeing those lab reports, and buying the CBD anyway, you're putting something in your body that you didn't sign up for.
This isn't just a case of hemp roulette, either. It can have serious, life-changing implications. Picture Sha'Carri Richardson. Although her Olympic situation may have been different, yours could look pretty similar if you take full spectrum CBD.
Full spectrum contains THC, even if you use a hemp-derived CBD product, and it can make you fail a drug test. There needs to be confirmation that there's no detectable THC, readily presented by the brand, to avoid being rejected from that career opportunity, that school admission, or that tournament.
Just Live is educating consumers about that reality with Alex's badass background lighting the way, and it's clear when you look at their labels. You can rest assured that there's no THC in any of their products, and actually get some CBD-fueled rest.
I was able to test out some of their products, and I'm now a Just Live gummy fiend. I've taken their Focus gummies before work, and their Calm gummies immediately after, and neither had me feeling like my state of being was altered.
If anything, I felt more centered than I have since, well, 2019 probably—and that's an incredible feat. I've also been one of the confused CBD consumers, ordering (specifically calming) products, hoping for the best, and then feeling nothing at all. I can tell you from experience that the Just Live gummies quite literally hit different.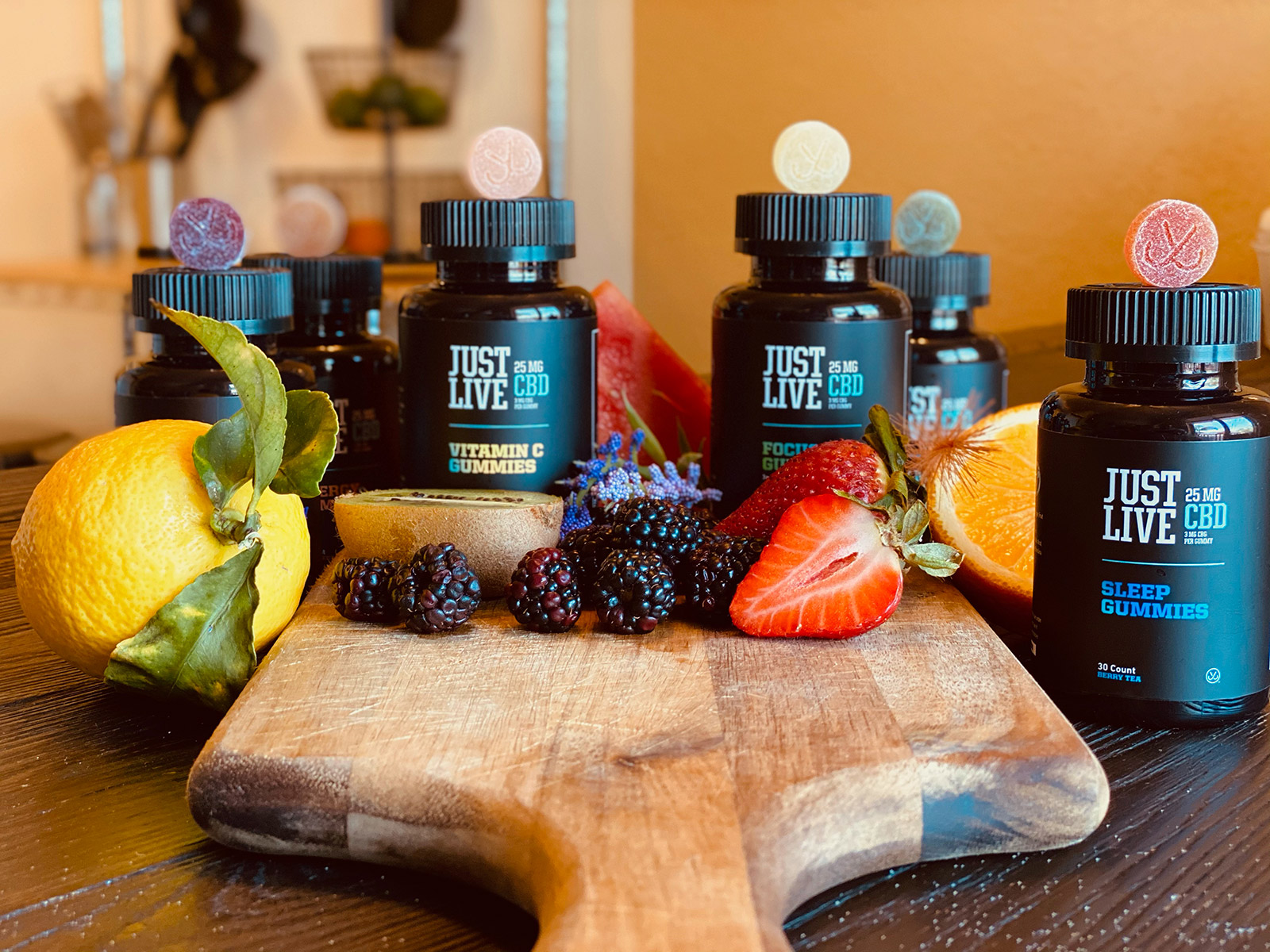 3. There's reasonable criticism about a lack of high quality research in this space. Only 13% of medical schools include endocannabinoids in their curriculum, which is why Alex is a phoenix among birds in the CBD industry. The absence of scientific research to back applications of CBD has forged a chasm between medical support and casual usage, and there's a reason for that.
"There's a lack of evidence due to regulatory red tape to get these studies done. It's made it tough for brands to be fully educated about it and they can't get that information from a healthcare provider." ~ Dr. Alex Capano
Just Live's approach, with Alex's education, is to leverage science to change these practices, influence policies around CBD, and reshape healthcare providers' relationships with the industry.
This is an initiative largely motivated by a peer-reviewed study that Alex conducted in 2019 around opioid use in chronic pain patients. It's become more generalized knowledge that the opioid epidemic has taken more lives than we can count—including the loved ones of its victims.
With her foray into the field stemming from her own role as a primary care provider, she was driven to unearth a solution for chronic pain other than the slippery slope of opioid prescriptions, and her cannabinoid education laid the foundation for her prolific study of using CBD in its stead.
In her findings, over half of the participants reduced opioids over two months. They reported a significant decrease in pain, improved sleep, and lower levels of anxiety overall. (1)
More studies like these, that fuel the formula composition for Just Lives's products, are the key to bringing CBD into the medical space—where its impact can potentially spare people addiction, heartache, and even death.
Unlike the perceived opinion of the public, it's impossible to overdose on CBD, and nearly unheard of to take too much of it, according to Alex. People take an average of 15-20 mg of it per day, which may be sufficient for some people, but from a safety perspective, you can go well beyond that dosage.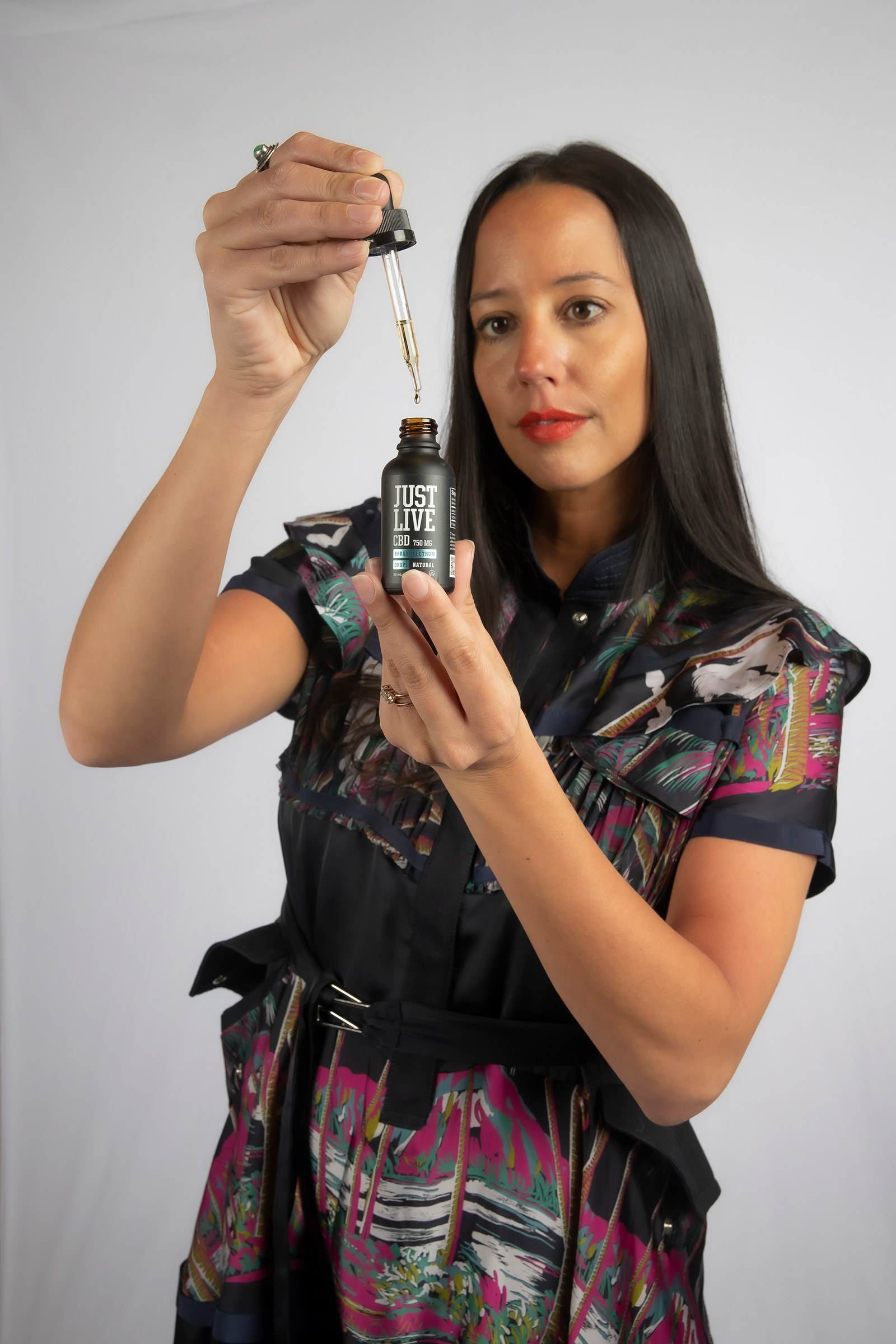 Offering people specific, anchored information about the amount(s) of CBD to ingest can dispel any fears they may have about turning to it for relief over prescribed medications.
It's important to note, though, that you should only do what you feel comfortable with, and you should always consult a medical professional before making any decisions of that nature.
As the consumer, we should feel empowered, and know that we're making the right decisions for our physical and mental health. We shouldn't have moments of "err, is this actually going to work if I take this?" Or "will someone judge me if I take CBD to help with my anxiety?" Or "should I even tell my doctor I take CBD?"
Life's complicated enough. CBD should be simple—and it is, as long as it's coming from the right place.
References:
(1) https://pubmed.ncbi.nlm.nih.gov/31711352/