Independent, confident, wild, free-spirited, sassy.
These are all words I've heard used in regards to my three-year-old daughter, and they haven't always been meant in a complimentary way.
My daughter was born with a fire in her belly. She came into this world like a whirlwind and has been a force to be reckoned with ever since. And it's funny to see how the confident traits that she possesses can have even grown adults feeling uncomfortable around her.
But you know what? I won't apologise if my daughter makes you feel uncomfortable. I will not dull her personality to make those around her feel better.
You see, I'm a people pleaser through and through. I've always sought praise, steered away from confrontation, and hated the idea that someone didn't like me.
My daughter is the opposite. She will praise herself, scream to be heard, and flippantly shrug her shoulders and walk away if she doesn't like someone.
I used to be like my daughter. I was confident and curious. I would always make friends, I didn't know what it meant to lack confidence, and I knew what I did and didn't like.
I don't know where along the pathway from childhood to adulthood that I lost these attributes, but I'll be sure to harness them for the rest of time when it comes to my daughter.
People may look at her and see a wild child. They may feel uneasy around her when she has emotional outbursts. They may tut loudly when she doesn't automatically do as I ask. And they may disapprove when she declines a hug or a kiss.
But it's these moments that I look at my child and know that I am succeeding in my role as a parent. I was never going to raise a people pleaser. I was always going to raise my daughter to be exactly the person she chooses to be.
You see, we live in a society that seems to want to suppress children into having personality traits that make others around them feel comfortable. The seen and not heard type of mentality. They want children to be sweet, to say yes, and to only ever be happy. And you know what? It's bullsh*t.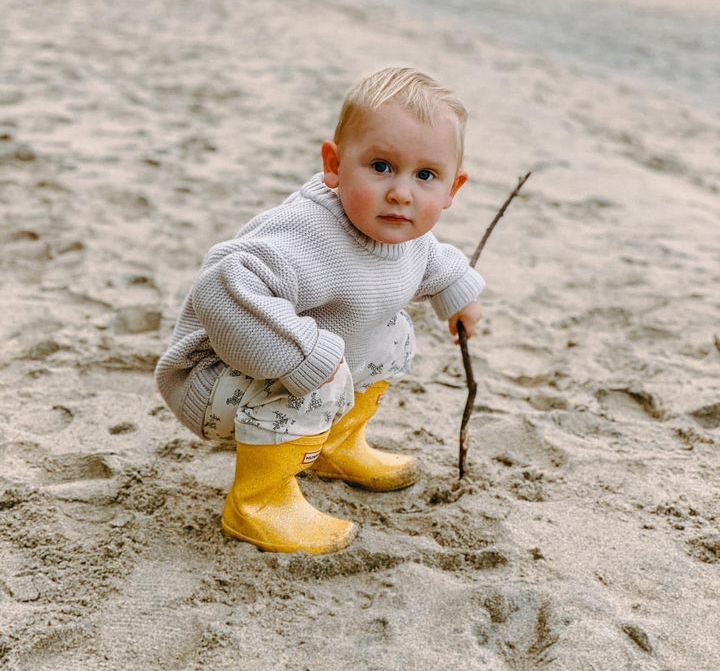 Children are far more intelligent and in tune with their feelings and emotions than we give them credit for. They may like mythical creatures like unicorns and get lost in an imaginary world while playing, but it doesn't mean that they don't feel real emotions and have their own thoughts and feelings.
I encourage my daughter to ask questions, however small and insignificant.
I encourage my daughter to have opinions, even if they don't align with mine.
I encourage my daughter to truly live in the emotion that she is feeling and to not apologise for feeling it.
I encourage my daughter to challenge me. Sometimes I am wrong, and I contradict myself, and she pulls me up for it.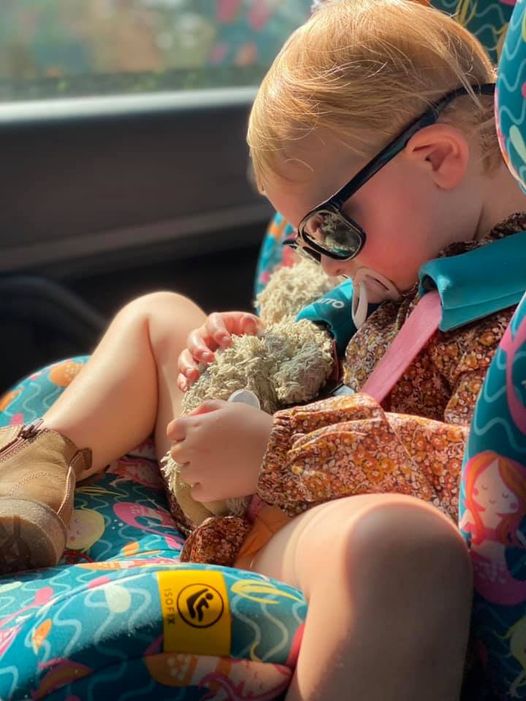 My daughter is as sweet as she is independent. She will randomly say I love you, tell me I'm beautiful on days I don't feel so, and thank me for making her lunch. She loves to join in and play board games and she'll laugh until you think she's going to combust.
She is respectful, and friendly, and has a compassion that makes my eyes tear up with pride. But she is also strong and feisty, and at three, she doesn't take any sh*t. She'll tell you when you've crossed her boundary, report on something that made her upset, and she's in tune with her feelings and can vocalise what it is she's feeling and why.
You may look at my daughter and see an unruly, undisciplined child because she doesn't behave the way society would like her to.
But I look at her and I see a wildflower—a flower growing freely.