"Koun" is derived from the Arabic word "be."
It is the name of a Lebanese-based nongovernmental Organization (NGO) whose mission is to spread yoga in underprivileged communities with the aim of promoting mental health, total well-being, and peace.
After leaving the Bihar School of Yoga and returning to Beirut in 2016, I had the urge to practice my karma yoga outside the ashram. So I decided to volunteer by offering yoga in refugee camps and community centers.
I started with two groups of Syrian refugee children, one group of Palestinian refugee women, and a group of migrant workers—they all had no idea what yoga was.
The fulfillment and sense of meaning I had after each session was like no other. Teaching these underprivileged communities was so different from teaching in a yoga studio, as the practitioners had no idea what to expect, which made their receptivity level and openness to the practice quite high.
I had women exploring their bodies and breath for the first time, mothers enjoying the "me time" they never had, teenage girls feeling as strong as the boys, and children feeling like children again.
The session was never merely about yoga and its different styles, schools, and tools; it was about the participants and their well-being.
In November 2018, and after seeing the immense impact yoga had on vulnerable communities, I decided to take a step further and establish a nongovernmental organization with one mission: "making yoga accessible to those who need it."
I named it Koun, an Arabic word for "be," as to me, yoga is a state of being.
With no funding, no team, and no background in the NGO field, I founded Koun and raised it all alone with every bit of energy, effort, passion, and willpower I had.
Today, Koun has been legally registered for almost two years and is being supported by other like-minded organizations and a group of dedicated volunteers. I am also honored to be one of the first yoga teachers to get the Teaching for Equity grant from Yoga Alliance in 2021.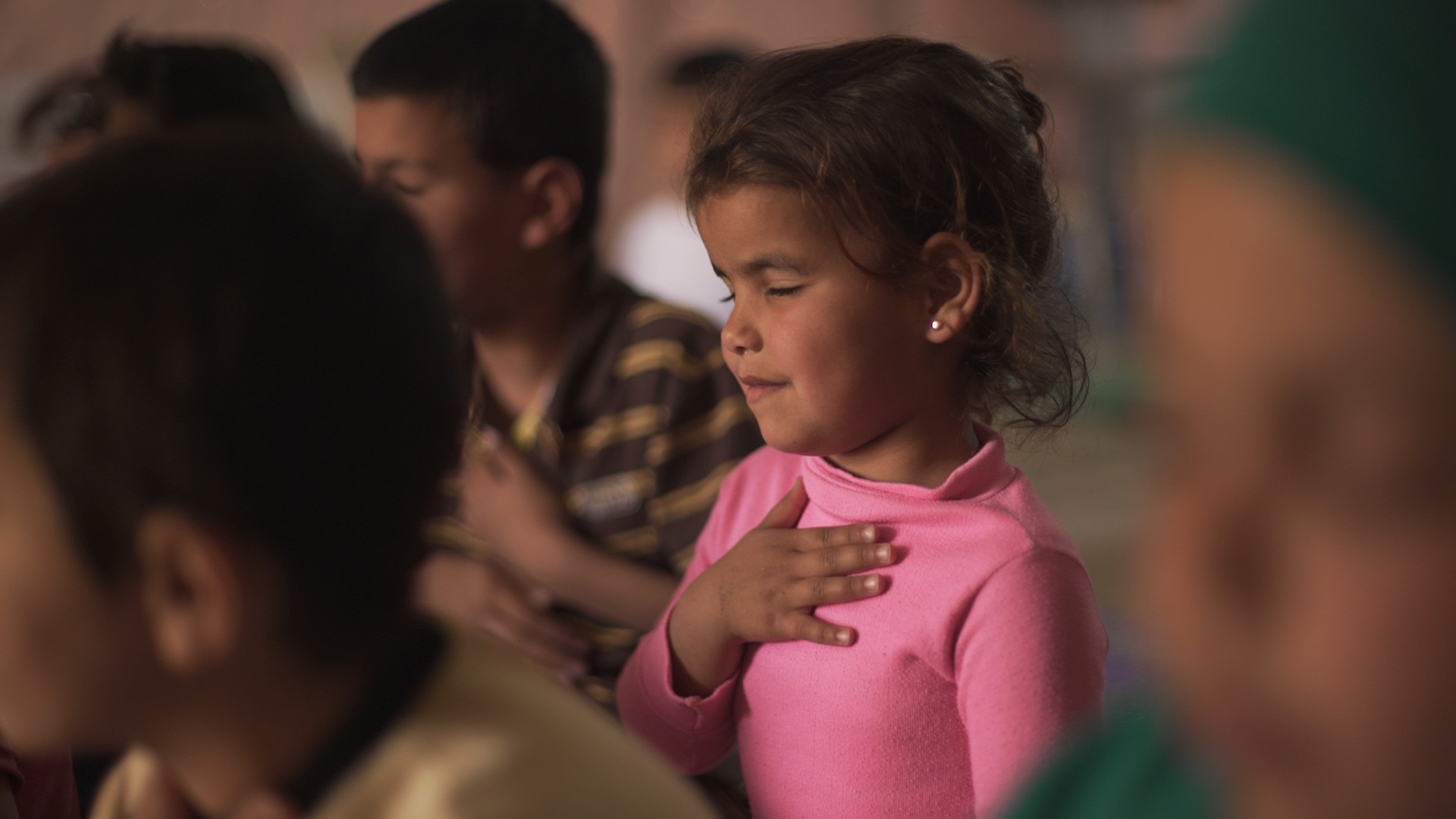 Our aim is to reach as many vulnerable women as possible and to eventually train some of these women to become yoga instructors and spread the light in their own communities. We want to see yoga being spread from one community to the next.
Koun started as an intention, and seeing it growing and being manifested keeps me going with all the crises that Lebanon is currently passing through.
A Sankalpa (a heartfelt desire, intention, or vow) can never fail you; believe in your own power and allow yourself to be. In other words, Koun.
If inspired by our mission, you can help us grow by sharing our work with the world or making a small, much-needed donation.
Get in touch with us by finding our information in my bio.