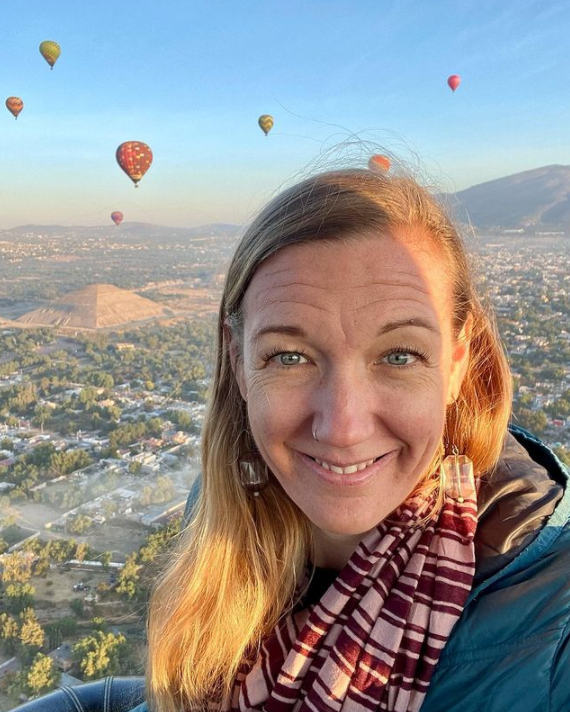 I'm turning 40, and the bravest thing I know to do right now is to be vulnerable and ask for help. To throw my last f*cks out the window.
I swear, there is something insanely magical with women over 40. They don't merely shine; I think they glitter.
As I walk into a new decade, I can't help but reflect on what I want most out of the next five, 10, or even 20.
The past two years have forced all of us to ask the bigger questions. To get curious and honest.
It most certainly has for me. To sit with myself and evaluate my priorities, my choices, and who I want to be. What is within my control and what is not. What do I need to make peace with? How can I love myself more fully?
A fresh decade is arriving, one that terrified me only a few years ago.
If you had told me even three years ago that when I turned 40, I would be childless, unmarried, and with no permanent address, I would have felt shame or levels of embarrassment. Like something was deeply and inherently wrong with me.
And now I know with every ounce of my being that the only thing that was ever wrong with me was thinking there was something wrong with me.
So as I walk into my fourth decade of life, I'm owning every single ounce of what I desire this year. I'm redeciding (and sharing publicly, nonetheless) that I, of course, am worthy of the deepest desires of my heart. I'm calling in the most delicious, head over heels, make out in the corner of every restaurant kind of love.
For years upon years, I believed the BS that I wasn't worthy of this type of love. I believed that this type of relationship was possible for other people but not for me since quite the opposite was modeled to me.
About a year and a half ago, I did the most "I want to puke" vulnerable thing I had done to call in love into my life (while working with a relationship coach) and shared publicly my desire on Facebook. And not surprisingly, it worked! People really love seeing love and genuinely desire to help. I was flooded with people who reached out to me, tried to set me up, and wanted to help me find my person.
Not long after that terrifying step, I met someone. I did call in a relationship, it simply wasn't the one.
So, as I sit here reflecting on being brave and how I make a living out of helping others to own their truths and walk confidently in that direction, I can't do anything else other than share mine.
The new story I'm telling is that, of course, I will meet my person this year. I'm willing to do whatever it takes to work through my own limitations and be supported in this process. It's a downright terrifying understatement, and I'm willing to walk this out.
Because how else can I show up in integrity as the coach who holds space for clients to rewrite their narratives of who they choose to be if I don't do the same?
I've had enormous amounts of unhelpful narratives around love throughout the years. "Why am I still single?" "What's wrong with me that so and so is married and I'm not?" and yet again, I know that the only thing ever wrong with me was thinking thoughts like this and believing that something was wrong with me.
So, I'm telling the truth—to myself and to others.
I sit here writing this, with palms sweaty and my heart nearly beating out of my chest, feeling the ache of sharing this to potentially millions of people on the internet. Terrified, but doing it anyway because I am someone who chooses courage over fear.
My question is two-part:
>> Where can you stretch your own edges and take some brave steps today? What is it that you really want?
>> Who do you need to meet?
The great part of all of this is that I can literally be anywhere in the world. My work that I adore allows me to work from a coffee shop in Mexico or the beaches of Thailand.
PS: I am looking for a conscious, self-aware, sexy, and tall man (I'm 5' 11"), who is driven, thoughtful, supportive, adventurous, and available for love.
Now that I'm hanging out naked and exposed on the internet, I'm going to go take a bath and celebrate myself for choosing vulnerability. For asking for what I want regardless of the actual outcome.
That is the path that I've discovered in my 39 years of life that brings the absolute magic: being willing to own what we want and trust that it is "this" or something better.