Spring was on its way and I was prosperous and full of life.
I was relishing in all my riches, and my future looked bright, even with some hurdles ahead of me. Unbeknownst to me, a menace was barreling down at me full speed and I was wearing blinders.
As the coldness in me from winter began to thaw, I found myself feeling under the weather. It was subtle and quiet at first only affecting me slightly. I then began to feel particularly unwell on one side. I wasn't sure what this was but had heard about it from some distant neighbors. It invaded my heart, and it was there I was hit the hardest, practically snuffing the life out of me.
The medical teams, near and far, worked tirelessly to slow the invasion that was inside of me to no avail. I continued to deteriorate and wished I'd heeded the warnings from those distant neighbors, but I ignored them. Suddenly, the illness traveled to my other side and then made its way through me like a speeding locomotive leaving a dust of devastation in its path as it infected every part of me.
There was no cure and very little known about how to clinch this monster. I was staring into the face of the Angel of Death, and he had the upper hand. I found myself barricaded in, and a peculiar silence took over. The hustle and bustle of my daily life came to a screeching halt. My entire being was being ravaged from top to bottom, left to right. I began to become angry with the unknown and what my future would bring. I was now closed off from all my neighbors and felt very alone.
Strangely, after weeks of isolation, somewhere in the silence, parts of me began to rejuvenate and some of my lost beauty emerged. Things I hadn't seen in myself for a long time were being reborn. The very essence of my soul was given a moment in time to recreate itself. The elements of my natural beauty found solace in the silence. It was strange but beautiful.
Spring was now here! Thankfully, some treatments were found, and I was slowly making progress and seemed to be going in the right direction toward healing despite the havoc I had endured. My heart was better, the sun was shining down on me, and I was coming alive again with all the new things that come with spring. The clouds seemed to slowly be clearing.
Weeks were passing. I had good days, I had bad, but I was feeling better. I had hope this would eventually pass. And then I suddenly found myself with a black cloud hovering over me. This was not the atrocious malady that had all but collapsed me, but it was my past. It reared its ugly head and was unleashed upon me. I found myself wrapped in its evilness, and it left me broken—black and blue on opposite sides.
This darkness was something I had carried throughout my existence, and I realized I needed to own it and it needed to be exposed. I was ashamed; I was angry; I was sad. With all my faults, I needed to fix this. I now needed to be heard and wanted validation. My voice was roaring, and I shouted my declaration loudly. My message went far, and my fight to break this sinister injustice I had been harboring for so long began.
So, as I accepted the changes and challenges I would need to make in order to purge myself of this atrocity, I found myself once again falling ill. It crept in slower this time, but I was particularly hit hardest in my lower parts now and the sun was darkened once more. It began to spread through me all over again. I was steadily spiraling out of control. I should have stayed in isolation, remained covered under the safety of the cloth a little longer, and given myself a chance to smother this beast. But I hadn't done that because I wanted to get back to my normal. I wanted to be free again, I needed to be free again, and now the hunger for my freedom would be a colossal blunder. I am being pushed in one direction, pulled in another. I am wilting again under the thumb of this wicked plague with no end in sight.
I'm uncertain about my future. Will I ever be whole again? Will the burning rage within me settle? Will the ignorant accept the truth? Will the black and blue ever mend? Will silence come of the elephants and donkeys that are rumbling inside of me?
These past months my strength has been tested and I have been rocked to my core. I've been torn in two and have days I don't recognize myself. My roots have been choked, and I'm struggling to stay viable. So much has been stolen and my spirit has been battered.
With my uncertainty also comes the certitude that I am strong, I am proud, and I am resilient. I am hopeful the clouds and the chaos will someday clear, and when they do, I will emerge from this darkness, proudly, victoriously, holding my torch high, wearing my best dressed, red, white, and blue.
God bless me…
The United States of America.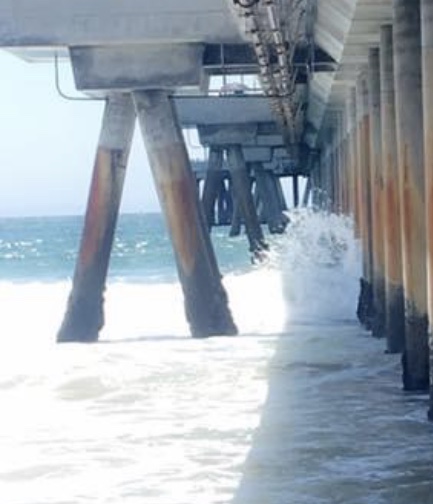 ~
Please consider Boosting our authors' articles in their first week to help them win Elephant's Ecosystem so they can get paid and write more.