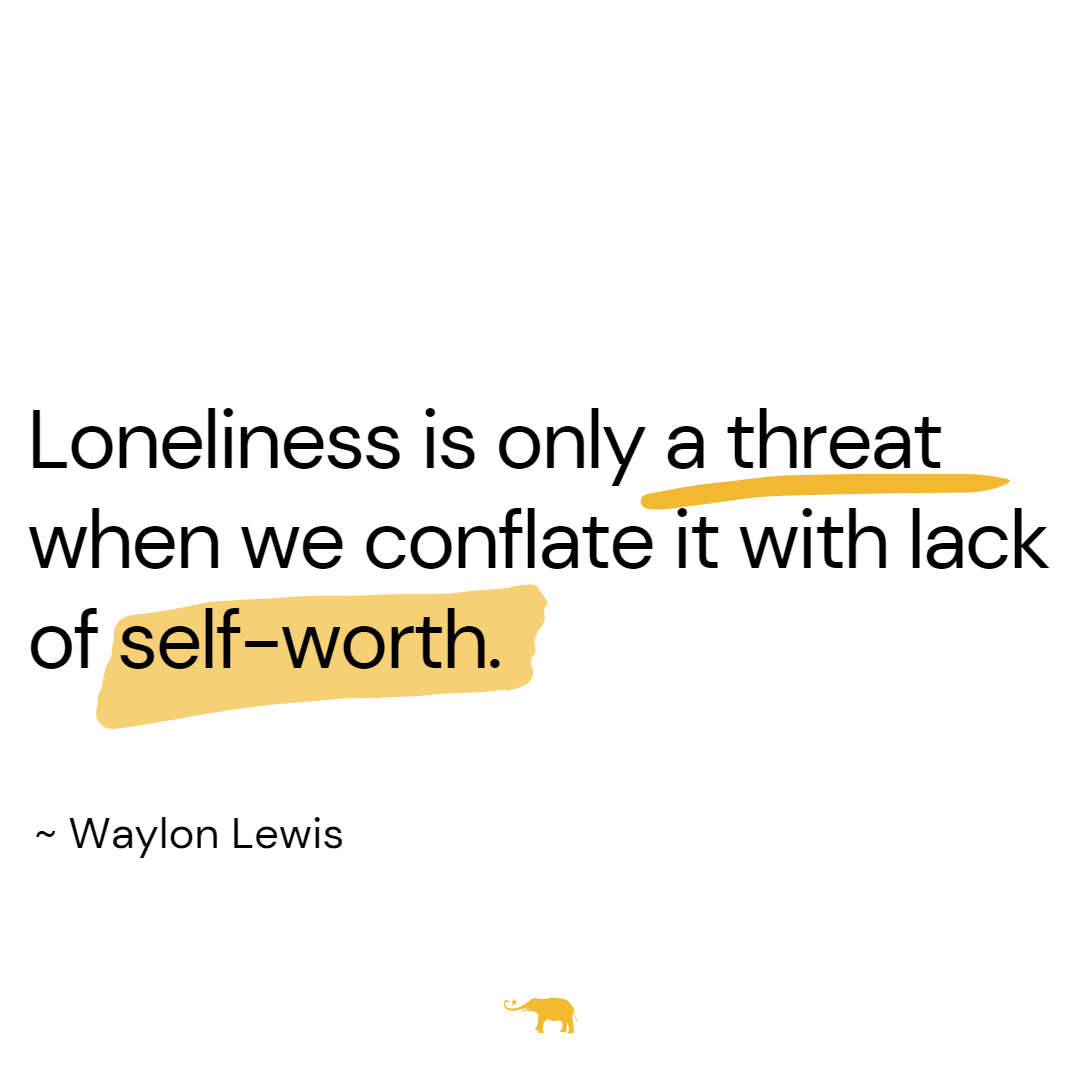 Walk the Talk Show with Waylon Lewis features: 3 Mindful Tips every Friday.
"Loneliness, then, is not an obstacle, but the surest and shortest route to our genuinely good, sweet, broken, soft, powerful, caring hearts." ~ Waylon Lewis
This week:
1. Open up to the hard stuff. The more we can open up and not close our eyes to the tough stuff, the more we can turn difficulty into active compassion—or active love, as MLK called it—the more we're stretching our hearts and are able to experience love, joy, and celebrate this life with a sense of playfulness and humor and connection.
For two more tips, check out the video as Waylon reads aloud a recent article he wrote, with two tips in one:
Follow along and read the full article, here: I've been awfully lonely, lately, on the inside.
"I send my love to all of you. And if any of you need a hug, please leave a comment. If you need a hug, let's—everyone who is here—let's just give each other a hug, because there's a lot going on in this world." ~ Waylon Lewis 
Reader Comment: "I'm sure I speak for many when I say that you (Elephant Journal and staff) taught me some tough lessons. I needed it. Stay open." ~ Peri
Or listen to the podcast:

~
Waylon Lewis is back with his award-winning video series and podcast.
He'll be going live each Friday and starting out with three mindful tips each week, big & small.
"Hey friends, every Friday I share three specific, useful, fun, interesting—at least to me—mindful tips. They're probably kind of nerdy, but they're applicable to our daily lives from a mindful point of view, an eco point of view, and from a point of view of caring about society." ~ Waylon Lewis
Want to ask a question, or submit a mindful tip? We'll include it if it's good: comment here, or on YouTube, or DM @waylonlewis on Insta.
~
Big news about my podcast, new YouTube channel.
Our podcast and video series are trying to start up again, with Molly's help! Help support them by viewing, listening, sharing—we've received many requests over the last years for mindful tips and conversations and the podcast to return. Boom! I'm once again doing a convo/video/podcast once a week. Hope you give it a listen.
I'm leaving behind Elephant's 35,000 subscribers (Google never let us monetize) and many millions of views—and I hope you'll subscribe to my new channel here: I'll upload at least one video a week about everyday mindfulness and eco and meditation and relationships and food and equality and politics from a non-hateful perspective, and all that good stuff.
⁠So, anyways, starting a new account. Subscribe! Support! Share! All the things. May it be of benefit! Be one of my first and comment if you do so.
~
For more mindful chats, go to elephantjournal.com/talkshow and follow us on Instagram at @walkthetalkshow.