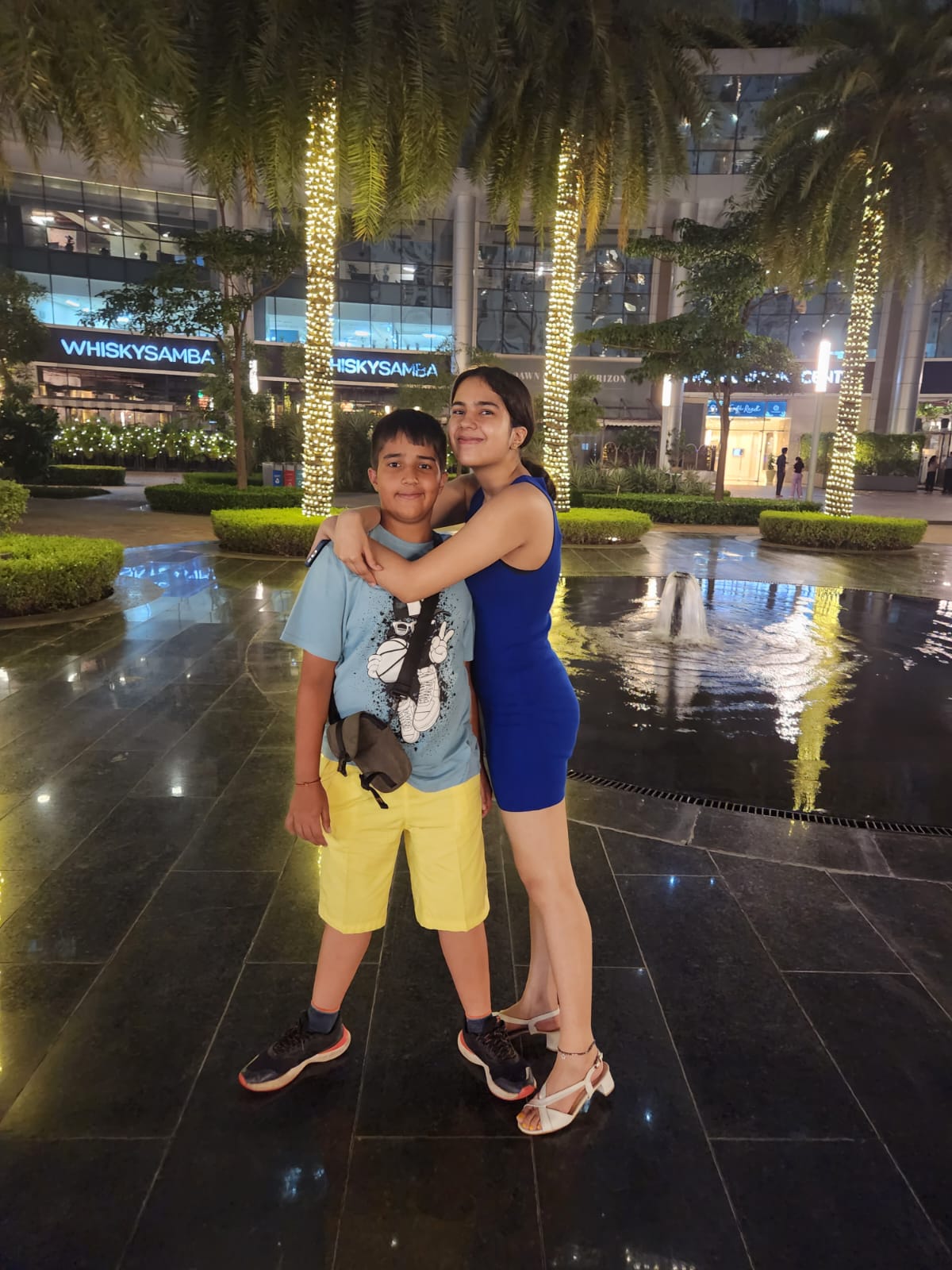 Diagnosed at the age of seven years, Type 1 Diabetes changed my life and my family's life in ways we did not envision.
Apart from dealing with the physical struggles of living with and managing T 1 Diabetes requiring various devices and testing and injections, there is a whole mental and social side of dealing with a chronic condition like it that we weren't really prepared for.
Some disheartening and even hurtful misconceptions that my family and I faced after I was diagnosed were not just incorrect but also incredibly insensitive and cruel.
One of the first reactions by several close family members was that of heartless judgement. My parents were told that this was the end of my life, that I would lead a disabled life, unable to experience regular life, with no marriage or children possible. That I will be alone all my life due to my condition. These sorts of comments made things worse as we struggled to adjust to the new normal.
A year later, my younger brother, Tejas was also got diagnosed with Type 1 Diabetes. Interestingly, he didn't seem to get as harsh reactions as I did. Instead, he was shown sympathy and even offered better care and concern by the family members.
As the years progressed, both of us have had access to good treatment options and devices, but mostly it was because of my brother. If he received a new and latest device, I would also be considered and receive similar care. It is unfortunate that in this day and age, there is a disparity in the quality of care considered for boys and girls in the same family.
Then there were the illogical justifications people offered in their attempt to show concern and offer sympathy. Things like, "You have been given trials because god/life knew you could handle it." These comments aren't helpful and only aggravated the stress my parents faced as they saw their daughter struggle at such a young age.
As we adjusted to our new routine of constant blood testing, insulin injections, measuring all food intake, and medical emergencies, we started to notice an odd reaction from some people. They started getting jealous that my family and I were getting too much attention. We were accused of being used to receiving sympathy to our advantage. This was sad because I know the challenges I and my family have faced and that no amount of attention is worth that.
As time has passed, our social circle has reduced. My family has had to make major lifestyle changes, limiting our social outings to just the immediate family, and having less engagement with larger family and friends' gatherings and activities.
People with Type 1 Diabetes can totally live with the same quality of life, but society's reactions are what often cause limitations in regular life, rather than medical challenges.
Things have been challenging for me, but I continue to move ahead in life, for myself and also with the mission of helping other children with T1D to thrive in life.
There are also some (almost) expected yet outrageous medical misconceptions people have about Type 1 Diabetes, such as:
>> Often, people think that Type 1 Diabetes is caused by eating too many sugary things. This is not true. The person's body doesn't produce the insulin required for metabolizing blood sugar, irrespective of the diet.
>> People's judgment doesn't stop there, and often they blame the parents that it's their fault that the child has diabetes, which adds to the stress of the parents.
>> Since people associate Diabetes with sugar intake, people assume that children with T1D can never have sweets. It really doesn't matter if one eats sweets or not;, regardless, the body does not produce insulin and needs external injections.
>> On the other hand, people assume that once you're on insulin, you can eat everything and everything's okay. It's not that simple. One has to measure everything that is eaten in a meal and accordingly inject insulin. Even then, there are spikes and dips in the blood sugar levels. It is quite restrictive—insulin is not a magic cure. The everyday struggle remains.
>> People assume that children with T1D are sickly and in the hospital all the time and have no shot at a good quality of life, just as people around me assumed when I got diagnosed.
>> Since T1D is a chronic condition with no cure, it makes people assume that a child with T1D will always have limitations and will need to adjust their life goals accordingly. However, it doesn't mean that it can't be adequately managed. Life can be as vibrant and joyful as for any other child.
>> Another common misconception is that Type 1 Diabetes can be reversed with diet and exercise if one is disciplined enough. That is not true at all since the body just cannot produce insulin whatever food, lifestyle changes, or medicines we take—the body will need insulin from outside.
Despite all the negativity around me, with my mother's strength and support, I am determined to create a fulfilling life and have ambitions that I am working hard to achieve.
I hope with time and more awareness about the condition, people will be kinder and more empathetic toward children living with Type 1 Diabetes and their families.
~
Please consider Boosting our authors' articles in their first week to help them win Elephant's Ecosystem so they can get paid and write more.